March 15, 2022 | Vineyard | OS VINE
Pruning Time 2022
It's that time of year again, pruning time! Pruning time has started for 2022 and it is going very well. It's time to cut back the old wood so the new wood has room to grow!
Pre-Pruner
To kick off the pruning season, we have to bring out our pre-pruner.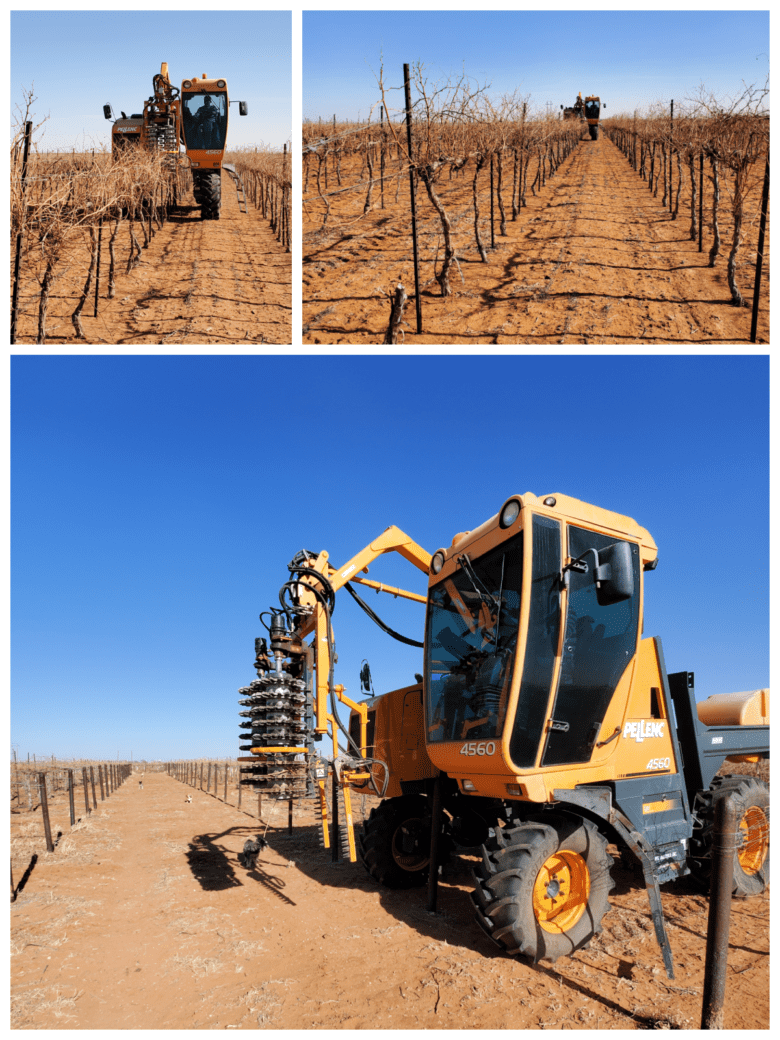 The pre-pruner saves us so much time because it cuts and mulches all of the big, long canes from last year. Less time spent pulling out big canes = more time spent pruning!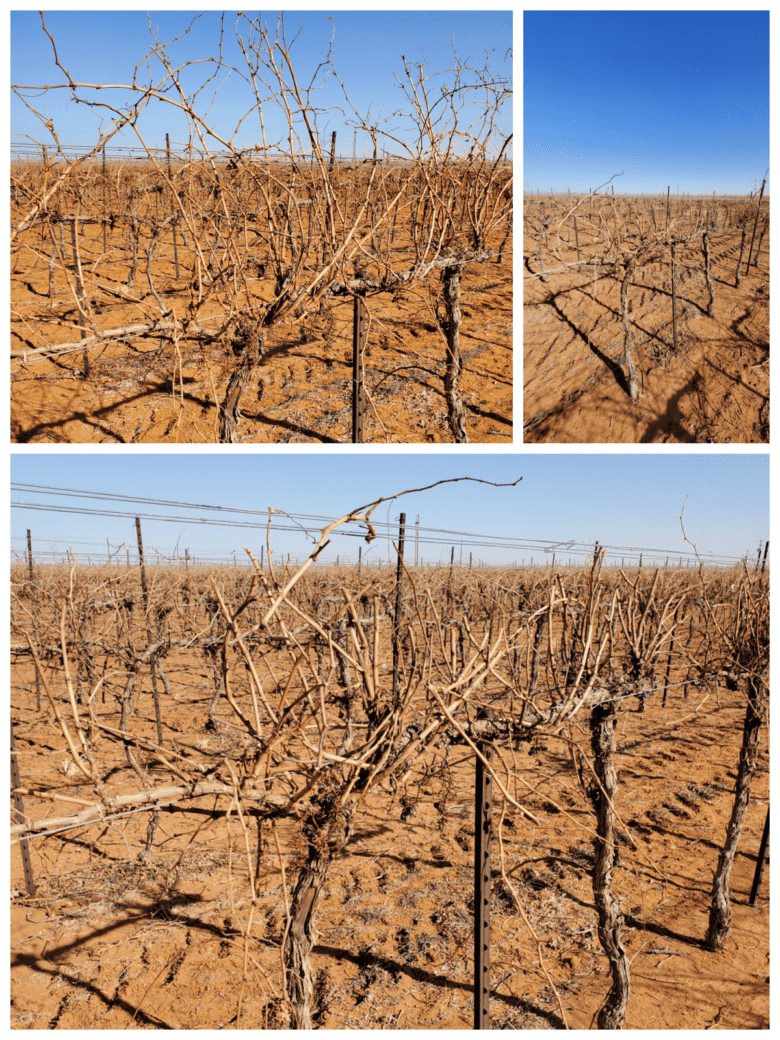 Precision Pruner
After the pre-pruner, comes the precision pruner. The precision pruner cuts all of the canes (or spurs) that the pre-pruner left behind, even closer to the arms of the vines. So it cuts out even more work for us!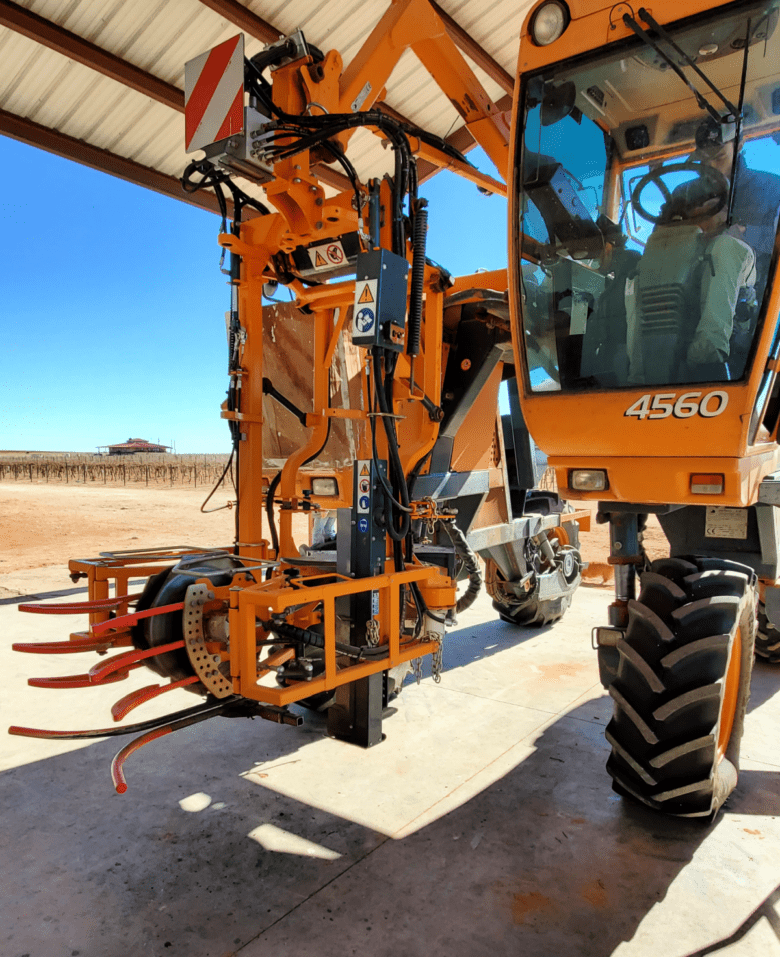 Both of these Pellenc attachments have saved us so much time. They are a must have in the vineyard.
Finish Pruners
Finally, we come through the vineyard and "finish prune". That is where we manually cut (if needed) the spurs to the correct length, ~2 inches.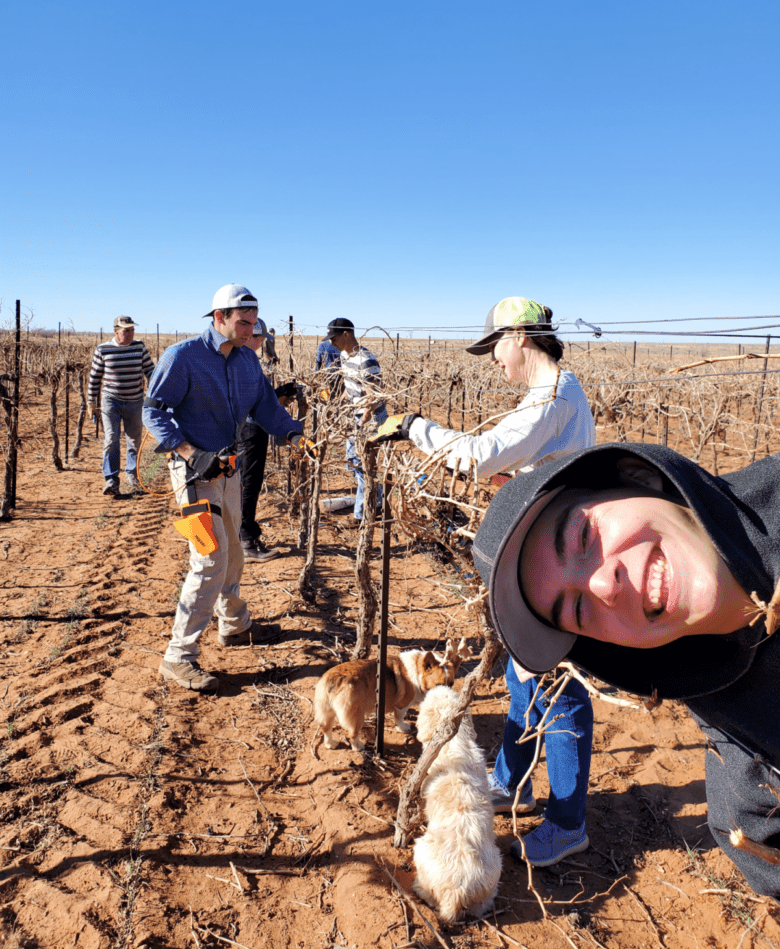 Finish pruning usually takes us about 6-8 weeks to complete. It takes a while but it is so nice to see the progress! We all have a good time while pruning, it might be a long job but we make it fun and enjoyable!
Weather during Pruning
During pruning, the weather can be so different, from one day to the next. You can have nice, warm sunny days. Or cold windy days. This day was getting a little dirty, as you can see along the horizon.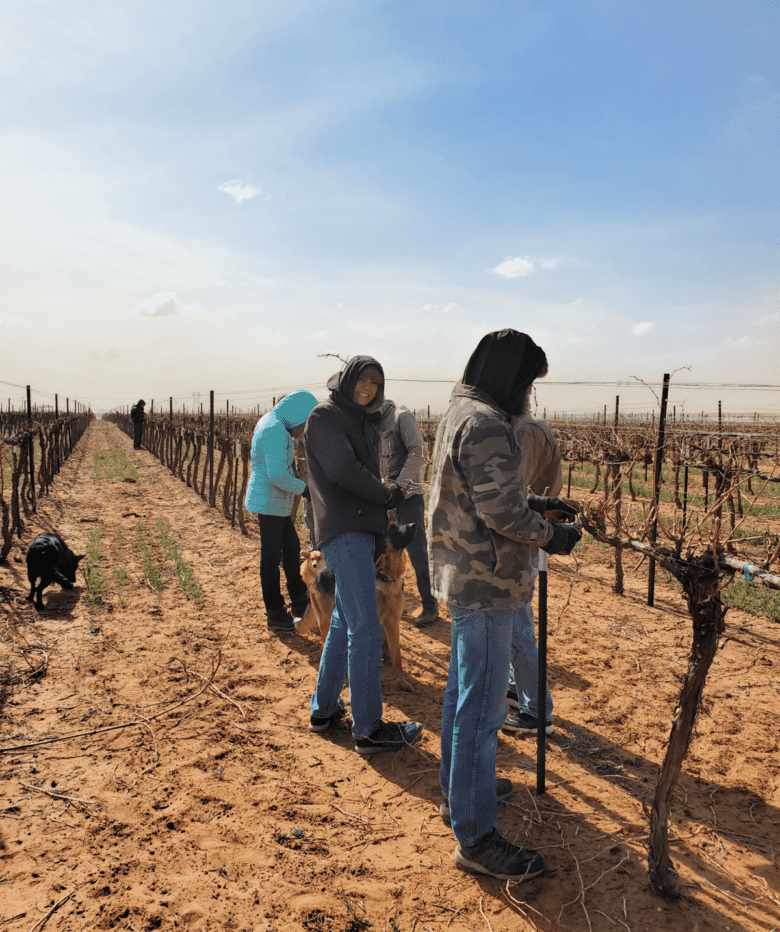 Or dirty, windy days! This day was one of the worst days during the pruning season. But we all looked a lot more tan after work!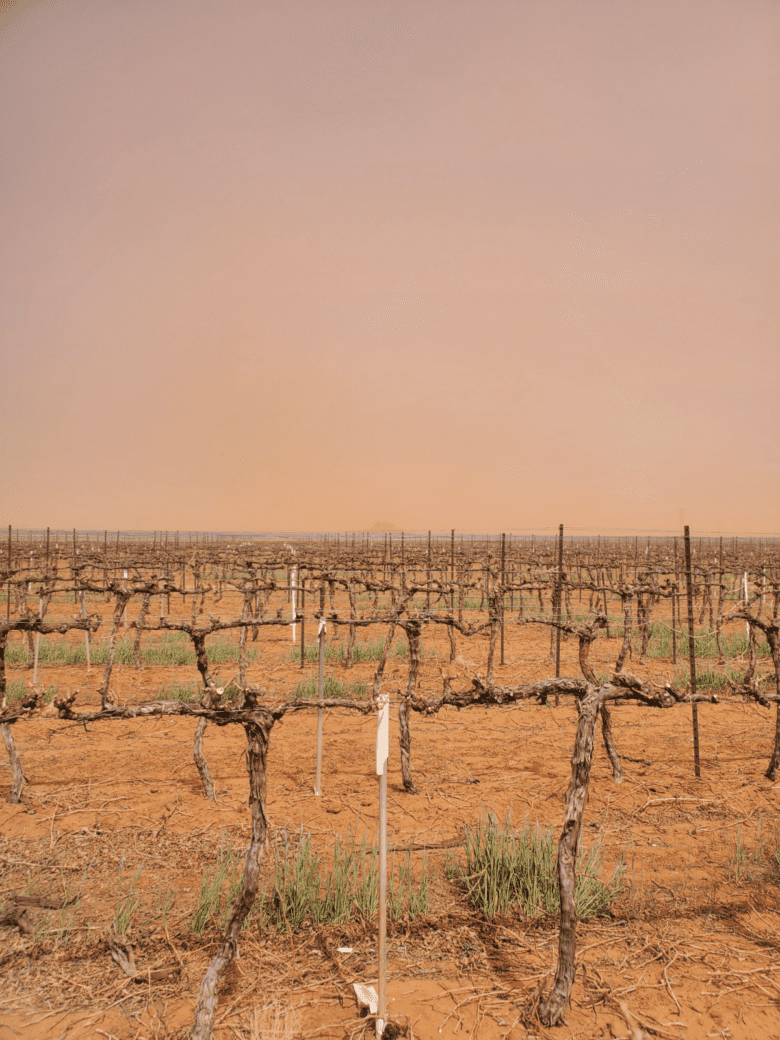 But after the wind and dirt calms down, the blue sky is so brilliant. It is truly breath taking.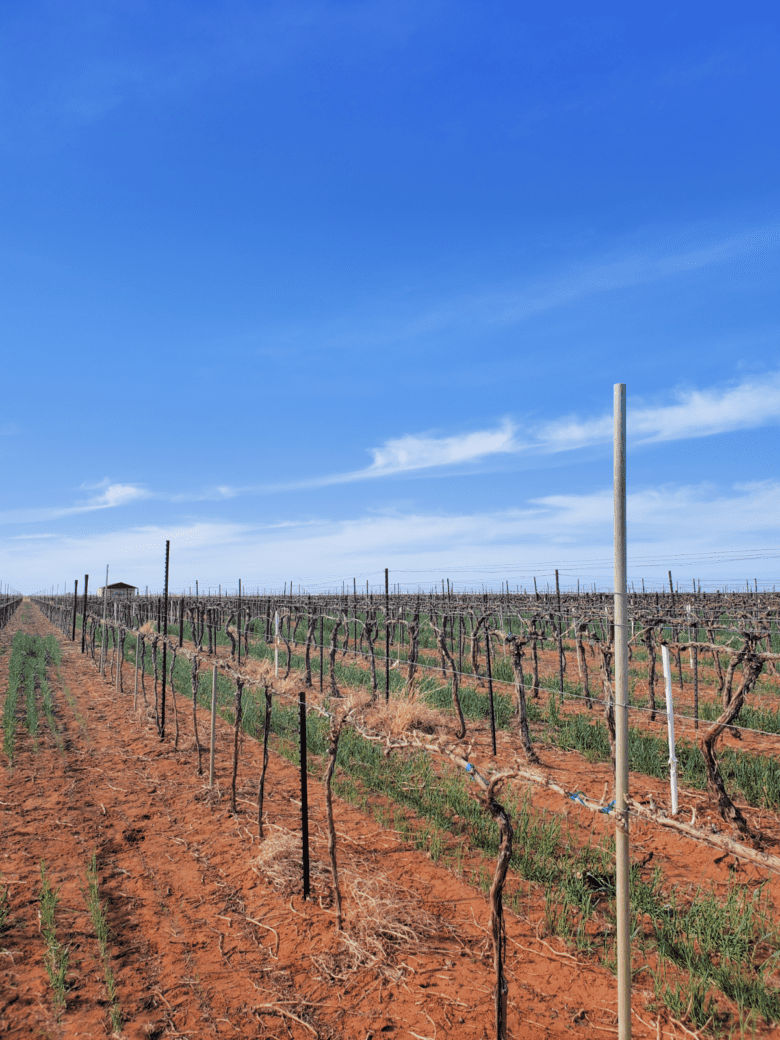 Bud Break
One of the fun things to find near the end of pruning is bud break! It is always a race to see who can find the first buds that are popping open.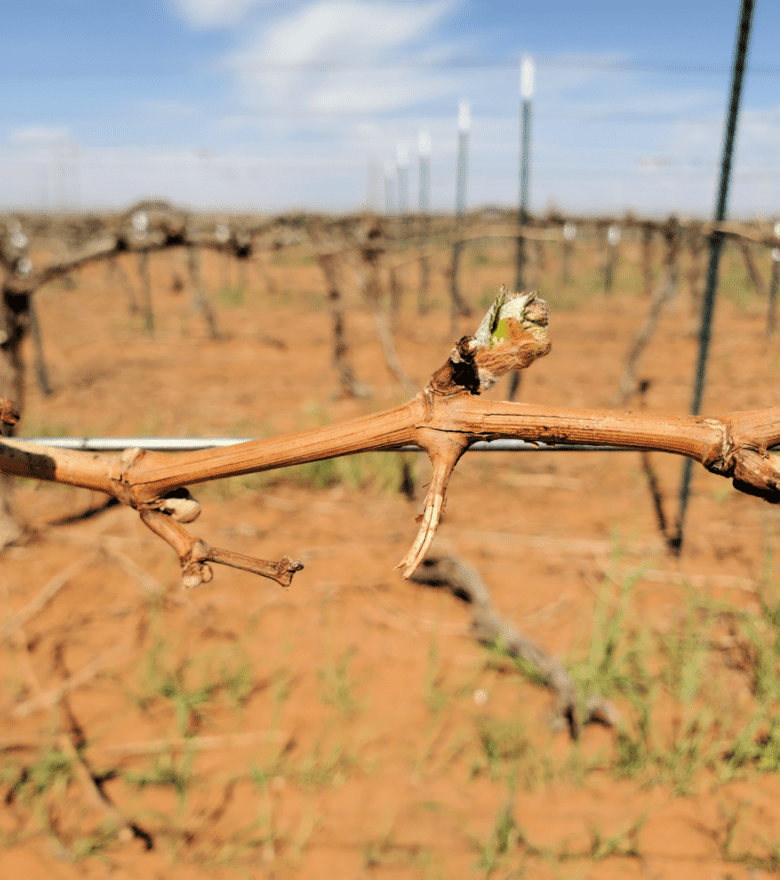 Pruning Time for 2022 Comes to a Close
Now that the pruning time for 2022 has come to an end, it's time to get ready for the next job - tie-ing those arms down! We have to tie down any new arms that we are keeping for the vines. That helps them to grow straight on the wire and not fall off.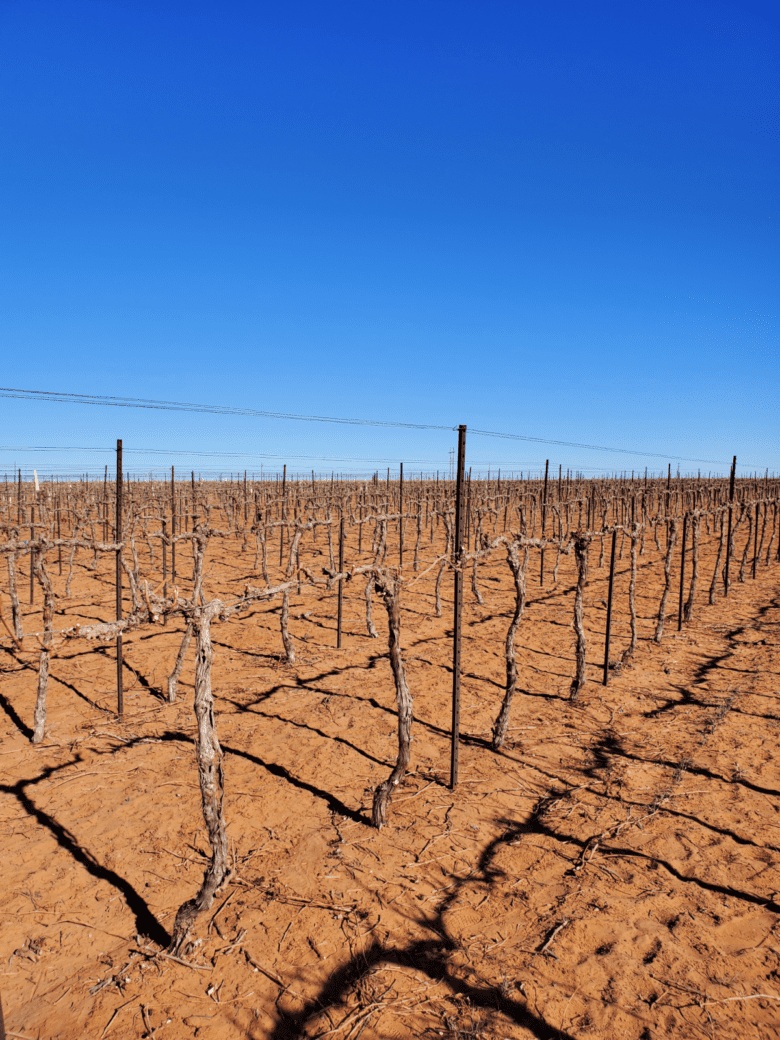 The great thing about being done with pruning is that spring is here which means, warmer weather!
If you enjoyed reading about pruning time in 2022, be sure to click on the links below for more vineyard tasks!