June 11, 2022 | Corgipoos | OS VINE
Jingles' Spring Corgipoo Litter
Jingles' Spring Corgipoo Litter was born May 3, 2022. She had six adorable puppies - two females and the rest males. Check out our Corgipoos - Corgi Poodle Mix page for more about the breed, links to past litters and pics of the parents.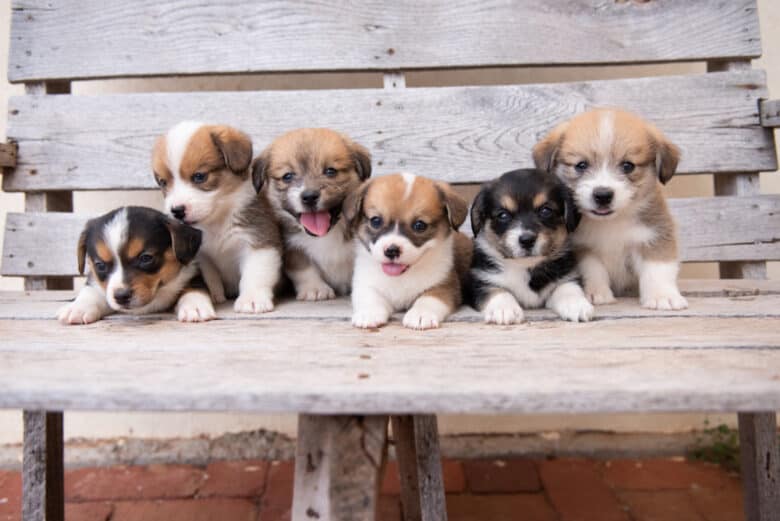 Jingles' Spring Corgipoo Litter - 6 Puppies
With this litter, Jingles had four males and two female puppies. She has two tricolored - a boy and a girl. The rest were red and white with a mixture of markings. Needless to say, they were all super cute!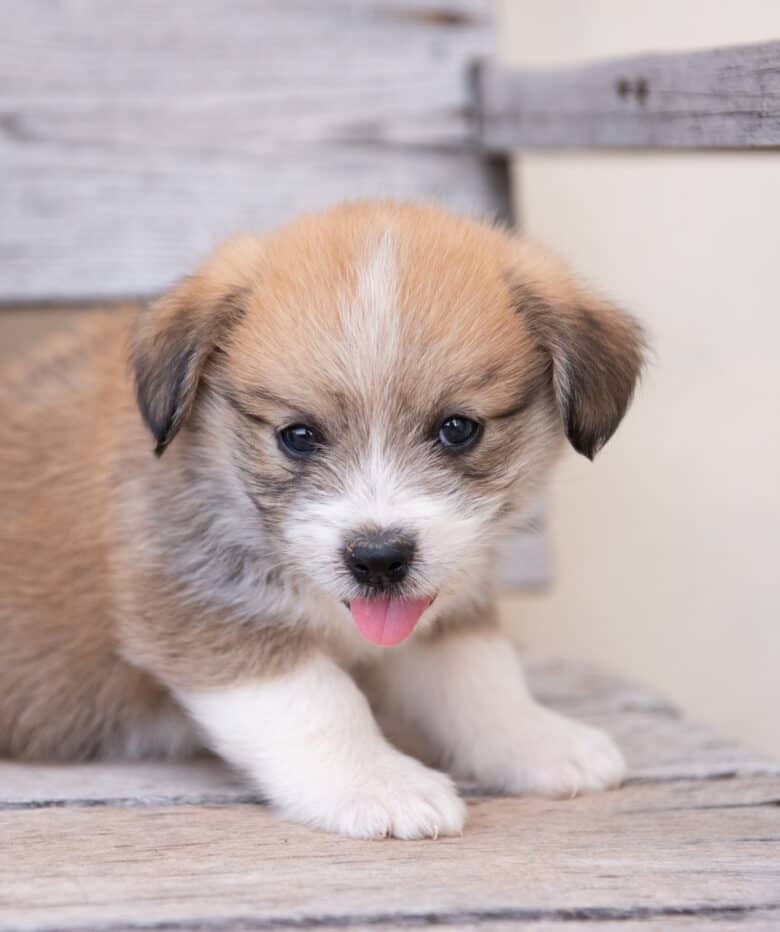 Corgipoo Photo Session
With our last two litters - Schnuki's and Flopsy's - both were right before Christmas and I did not get around to a photo session.
The timing of this litter made it easier to do a real photo shoot and as always, it was a lot of fun! The puppies definitey have a mind of their own and like to look one way...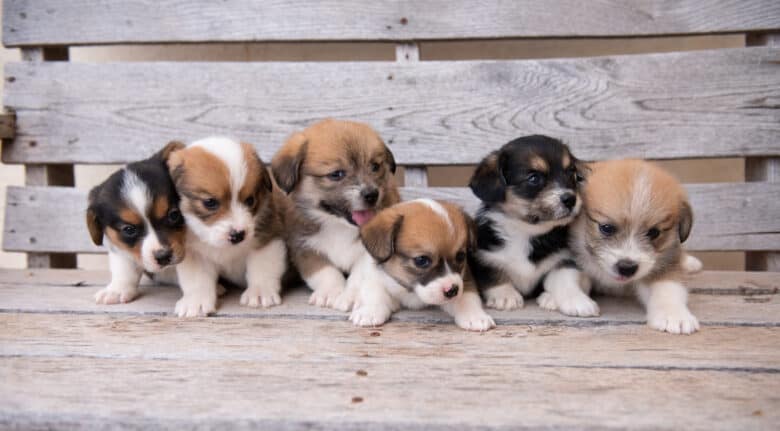 ...and then the other!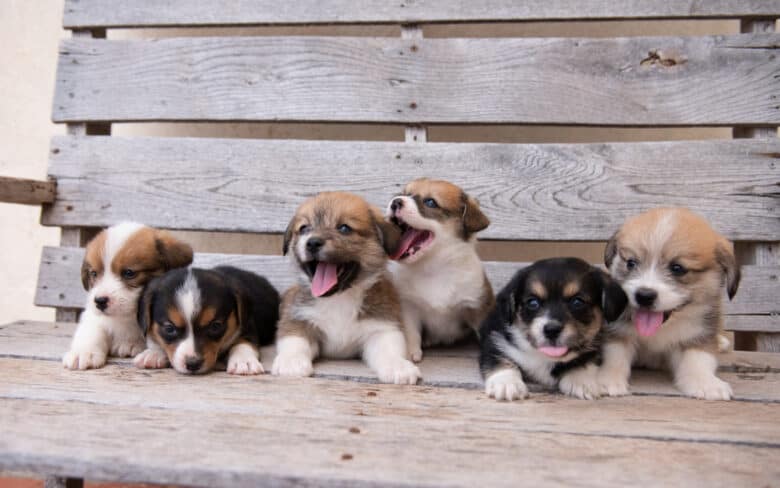 What to Expect with an Oswald Vineyard Corgipoo
If you are interested in a puppy, please leave a comment and I will contact you.
Once a corgipoo litter is born, a few days after birth, I begin sending pictures to the first person on my list. Once they select a puppy, I remove those pictures and send the remaining ones to the next on my list.
The top left picture in each of the collges below show an example of pictures taken showing the newborns colors and markings.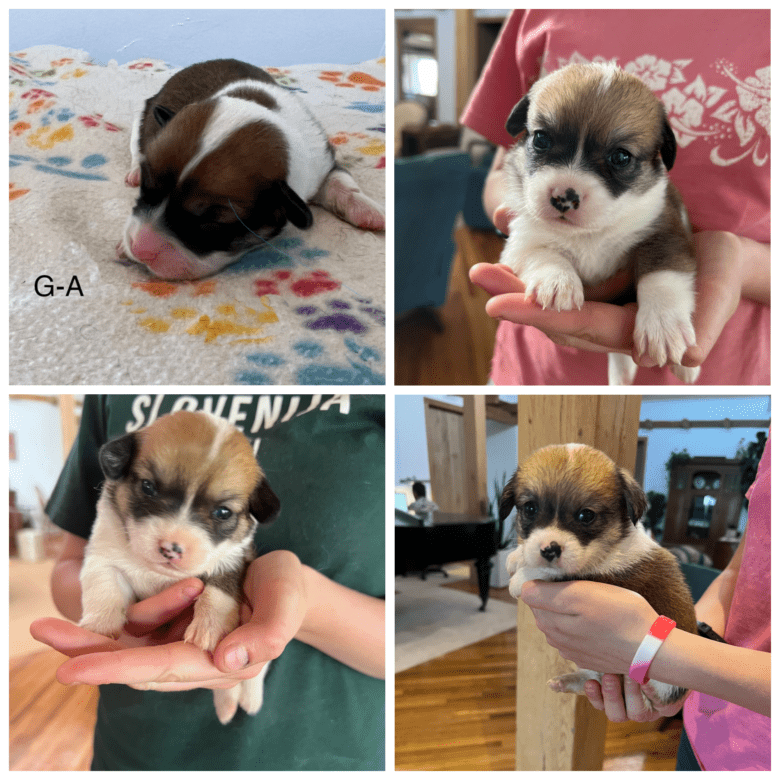 I send weekly updates with pictures so their new families can follow their growth.
The images below are ones I send weekly to the new family so they can see the growth of their puppy. This is especially good when children are expecting a new family member - they begin bonding with their new puppy through pictures!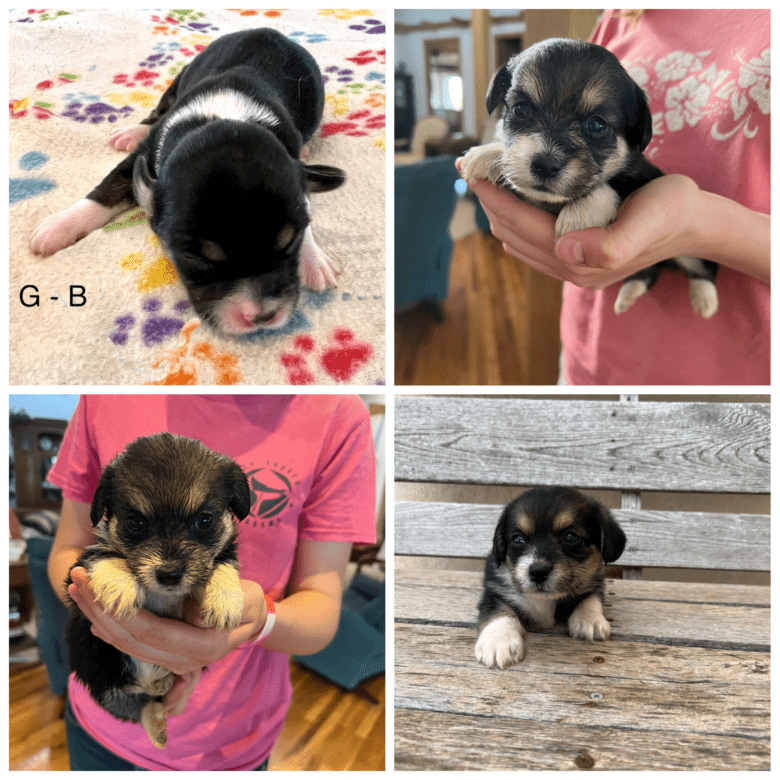 It is amazing how much personality a puppy gets once their eyes open!
Spring Corgipoo Litter - Socialization and Love
With our large family, there is never a lack of arms to hold and play with puppies! And, our puppies are socialized with all ages making it easy for them to transition into their new family.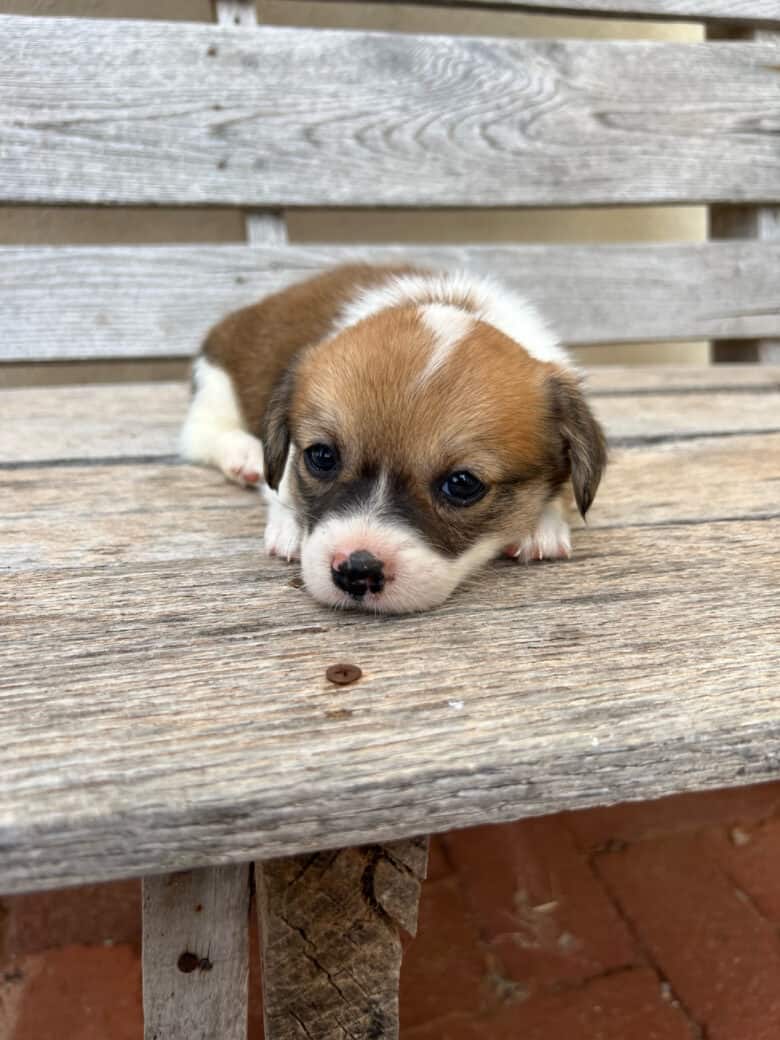 Besides people, our puppies are accustomed to seeing not only other dogs but also cats, chickens, ducks and cows.
Going Home
Before an Oswald Vineyard Corgipoo goes to its new home, they have an appointment with our vet. At this visit, they have a wellness exam, first set of shots and dewormer.
When you pick up your puppy, you will receive a record of this visit and a small bag of dog food.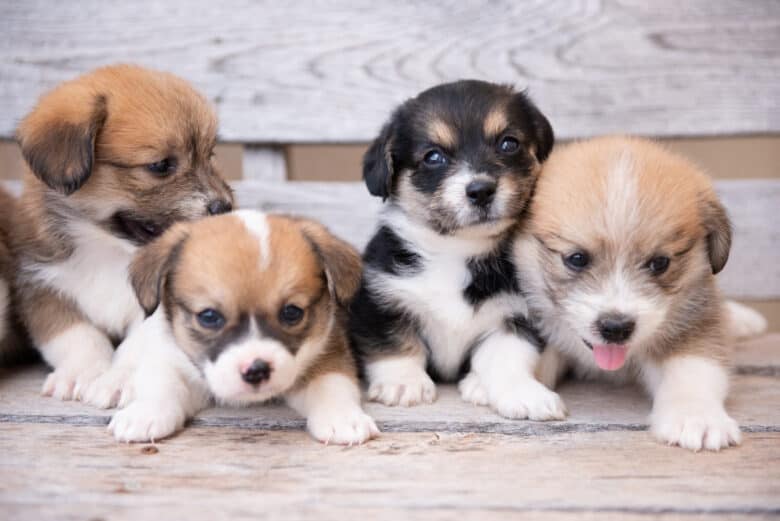 Spring Corgipoo Litter - Dog Food of Choice?
With this litter and all others, I use Purina Puppy Chow. When you pick up your puppy, along with the vet record, I give a small bag of food.
Of course, if you prefer another brand that is fine! To change dog food, simply mix your choice of food with the purina I send home with you. Changing dog food gradually will help to prevent any stomach upset.
Interested in a Corgipoo?
If you are interested in a corgipoo, leave a comment and I will contact you with information.
If you are on Facebook and would like to see our puppies grown and get answers to your questions, feel free to join the group - Corgipoos of Oswald Vineyard.