September 11, 2019 | Vineyard | OS VINE
2019 Roussanne Harvest
2019 Roussanne harvest has started at Oswald Vineyard! We are so excited to begin the harvest season. We are picking Roussanne and it looks great! The grapes have great flavor and are so refreshing.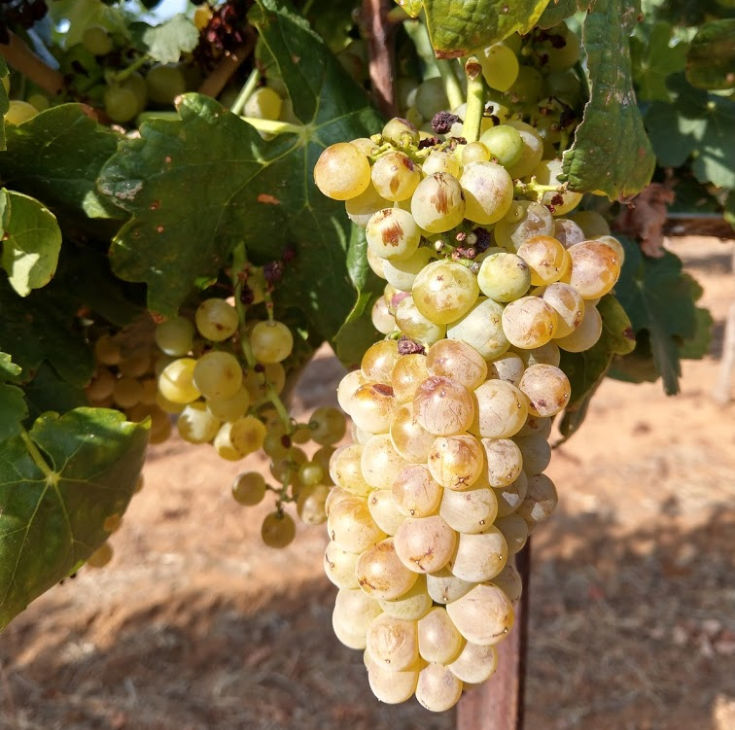 Getting Ready to Begin 2019 Roussanne Harvest
First you have to warm up the harvester, get everything all set up at the barn and then you're ready to go!
Harvesting
Usually the guys can pick an acre an hour so most of our harvests are pretty quick.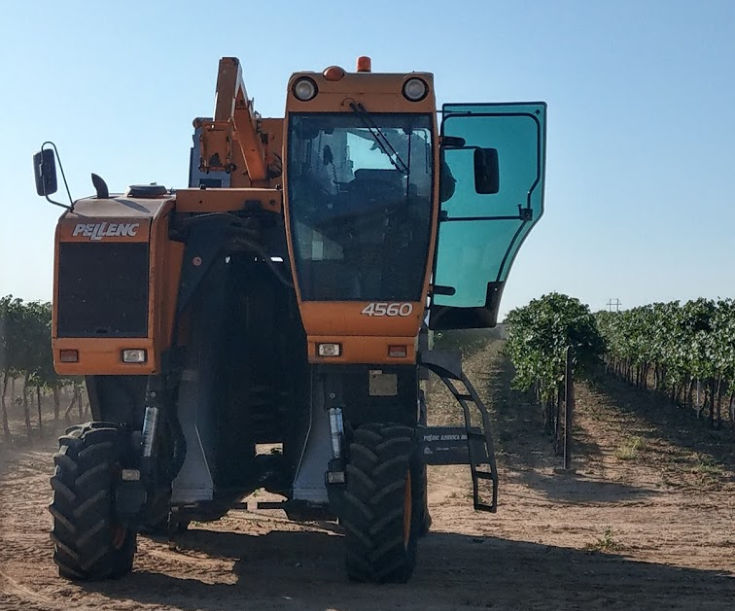 When it comes time to empty the harvester bins, the tractor pulling the dump buggy is there to catch the grapes.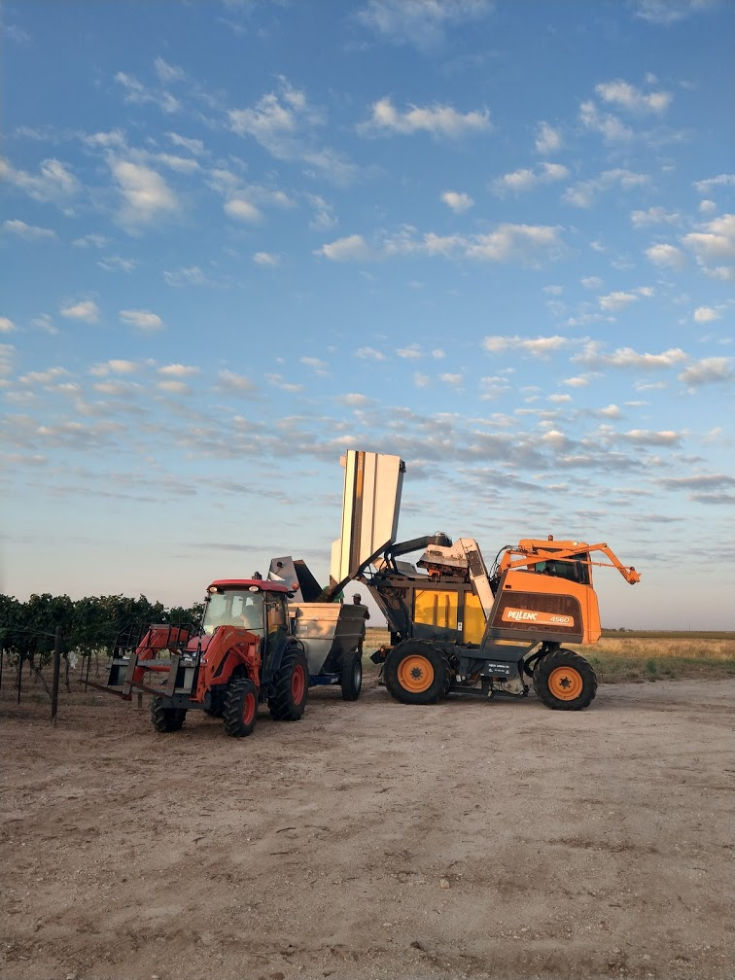 Filling the Bins
The tractor then goes back to the barn to empty the grapes from the dump buggy into the bins. It's always great to see the grapes falling into the bins - such a culmination of the year's work!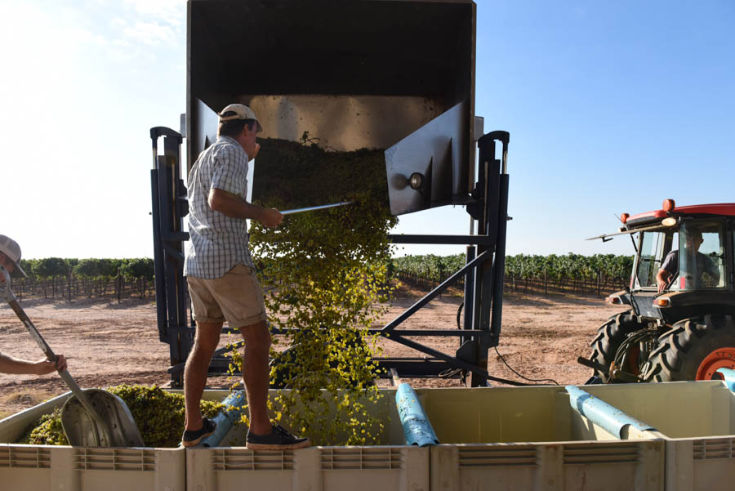 It's such a pretty sight! All those yummy grapes ready to be made into great wine! It is always so nice to see the fruit of your labors. This is definitely a great way to see them! We try to level off the bins so the grapes don't overflow.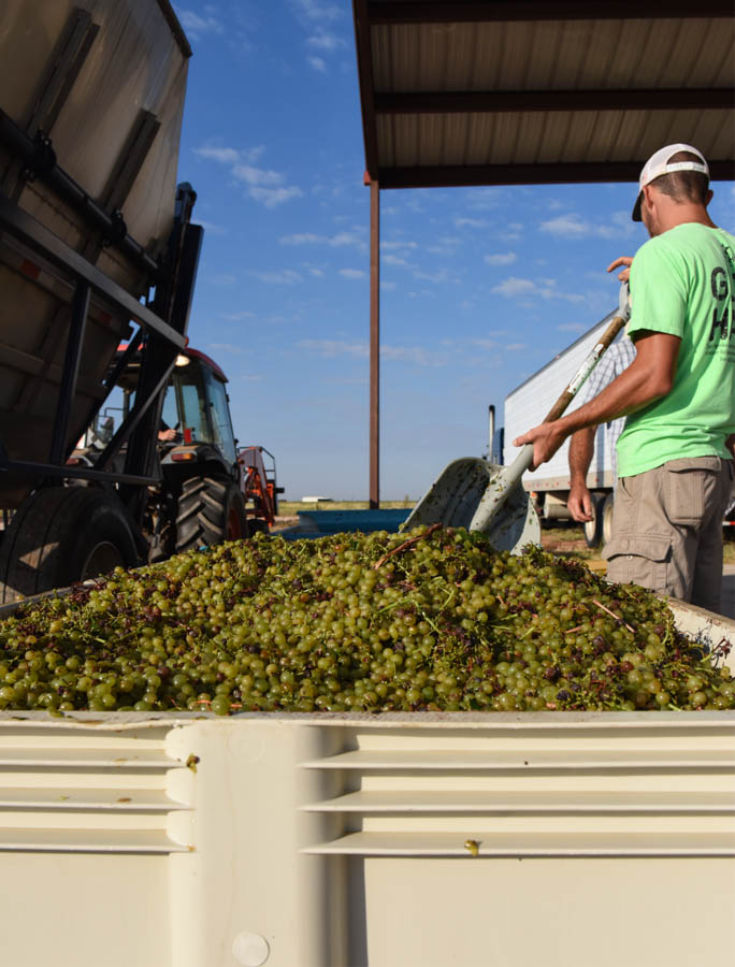 Weighing the Bins
Next, we weigh the bins. The addition of a forklift to the equipment this year has been great, it sure helps speed up the process. It is much smoother to drive than say our tractor with the forks or even the tele-handler.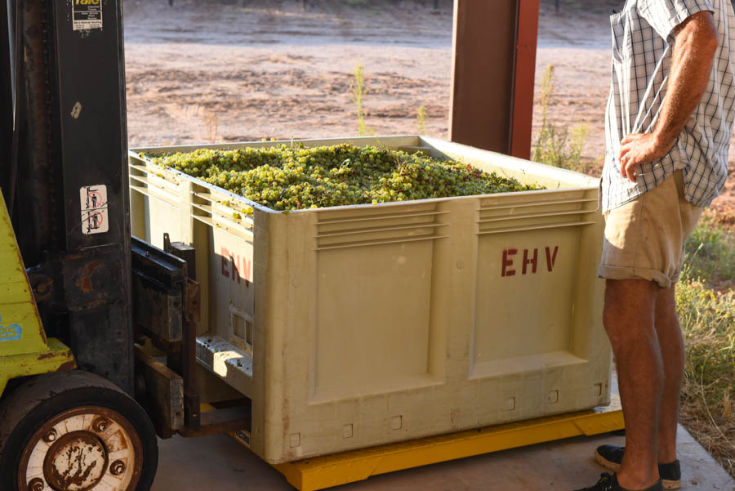 Loading the Reefer
And finally, the bins are loaded onto the reefer (refrigerated semi-truck) and taken away to the winery to be made into some great Roussanne wine!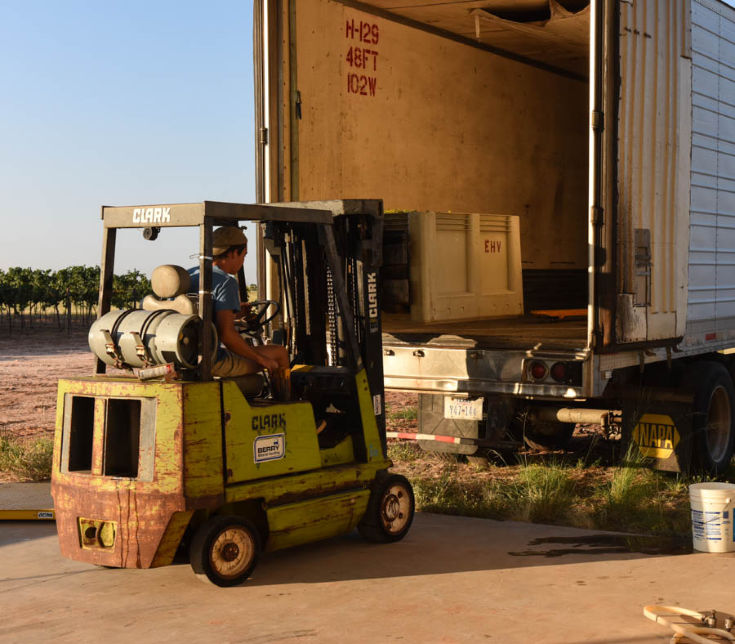 2019 Roussanne Harvest Complete
Now, the 2019 Roussanne harvest is complete so we are waiting for the next harvest. We will still continue to pull samples from the remaining varieties but for now, the vineyard work has slowed down. Out of the summer rush and waiting for the next harvest!
If you enjoyed the above, you might also like: