January 13, 2012 | Vineyard | OS VINE
Winter in the Vineyard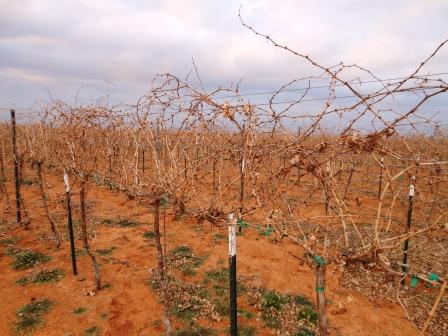 While many may not see beauty in a vineyard during the winter, I do. Vines which are growing so vibrant and green during the summer, are now brown and gnarly. I'm not sure "gnarly" is a word but it definitely describes the dried, brown, bare vines.
I guess when I look at the vineyard this time of year, I see promise and the hope of things to come.
Or maybe ...
I see a vineyard that does not require work right now ... ie... a rest period for us!