September 19, 2020 | Vineyard | OS VINE
Montepulciano Harvest 2020
We are onto Montepulciano harvest for 2020!
Montepulciano is an Italian red grape. It has nice, sweet flavors and when it's almost ripe it has hints of watermelon!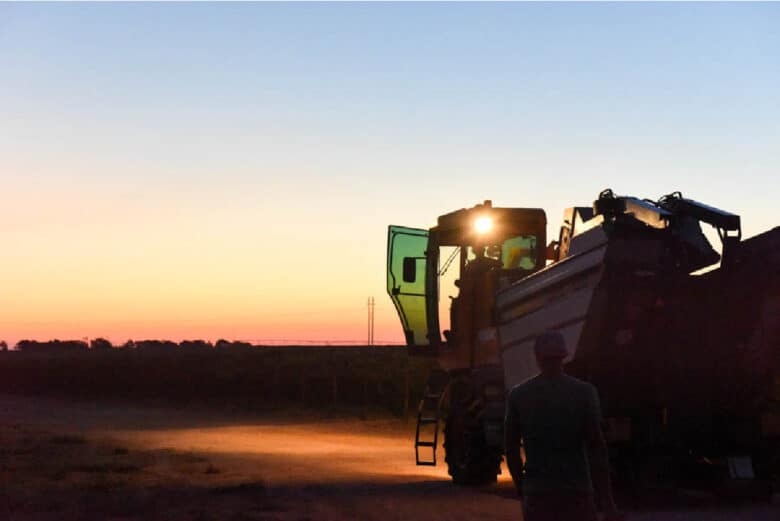 Up Before the Sun!
It's a beautiful brisk morning, perfect for a harvest! A harvest morning is always so much fun. It's the compilation of a years worth of work!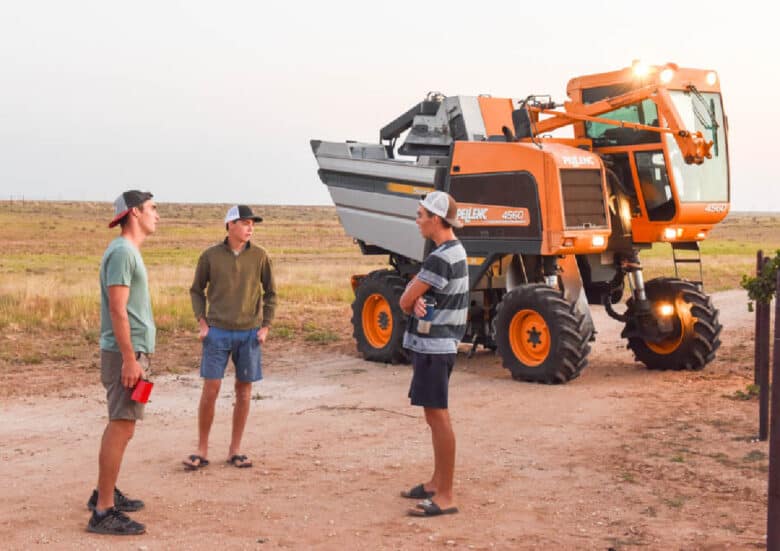 While the machine warms up it's a great time to talk and drink coffee! We let the Pellenc warm up each time for ~15 minutes.
The sunrise is so pretty! It's always nice to take a minute (or several) and watch it. This sunrise for Montepulciano harvest of 2020 is quite breath taking.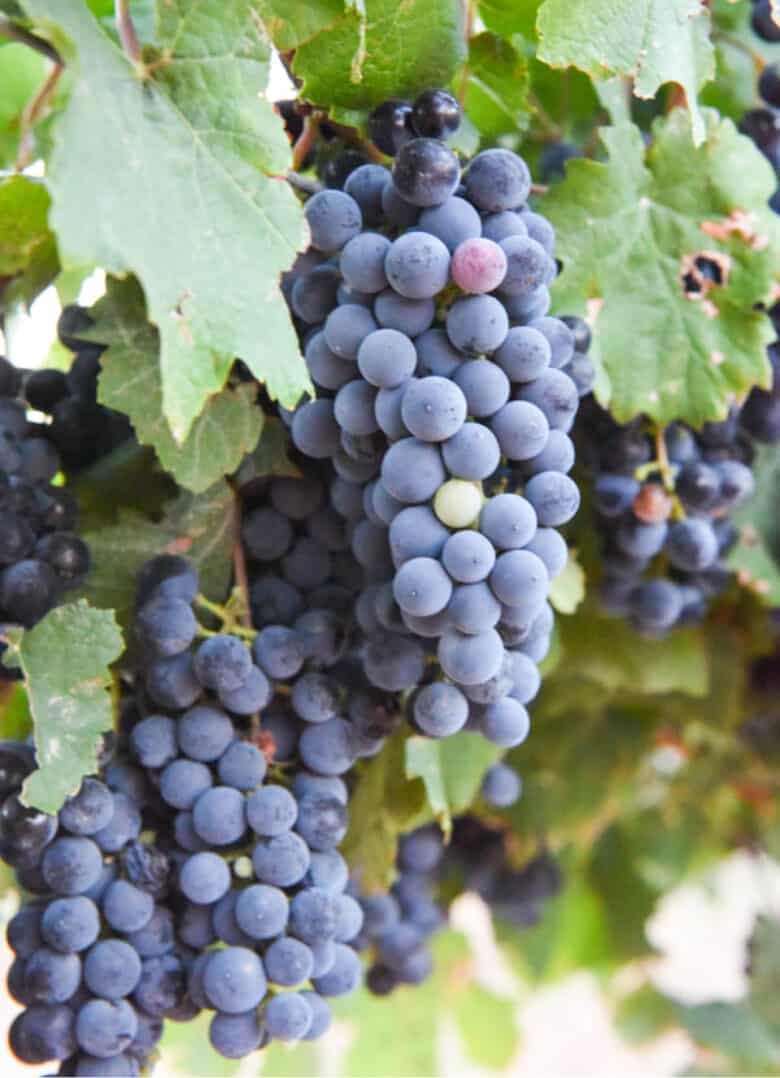 These grapes are just hanging pretty, waiting for harvest!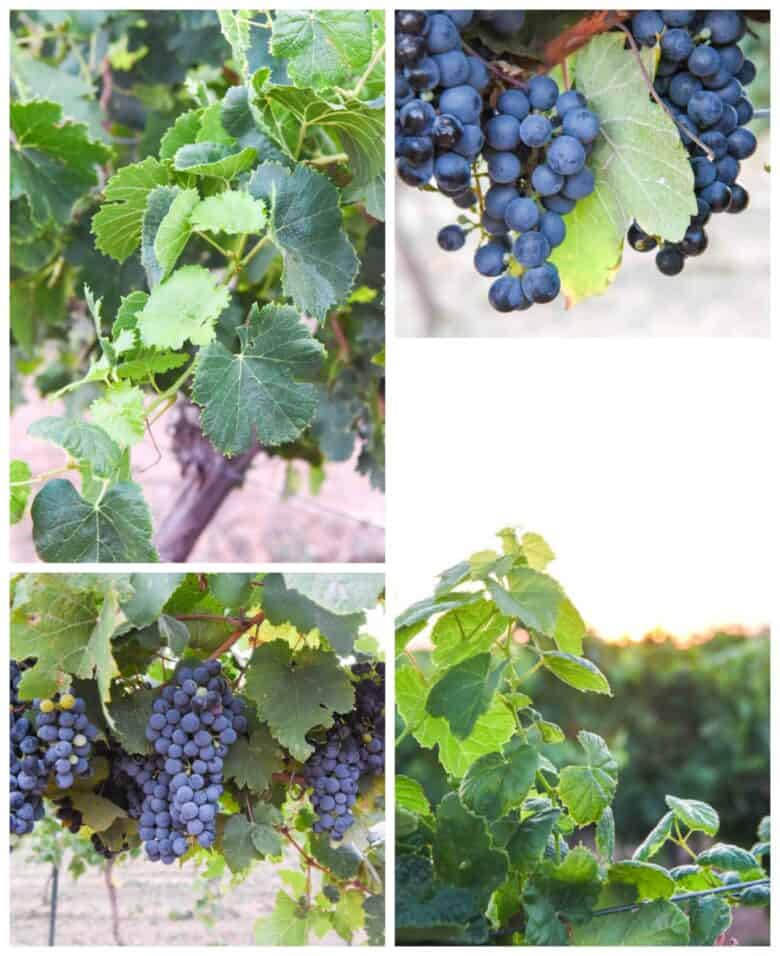 The fruit and vines look great. It's been an odd year, weather wise, but the vines look good.
The Workers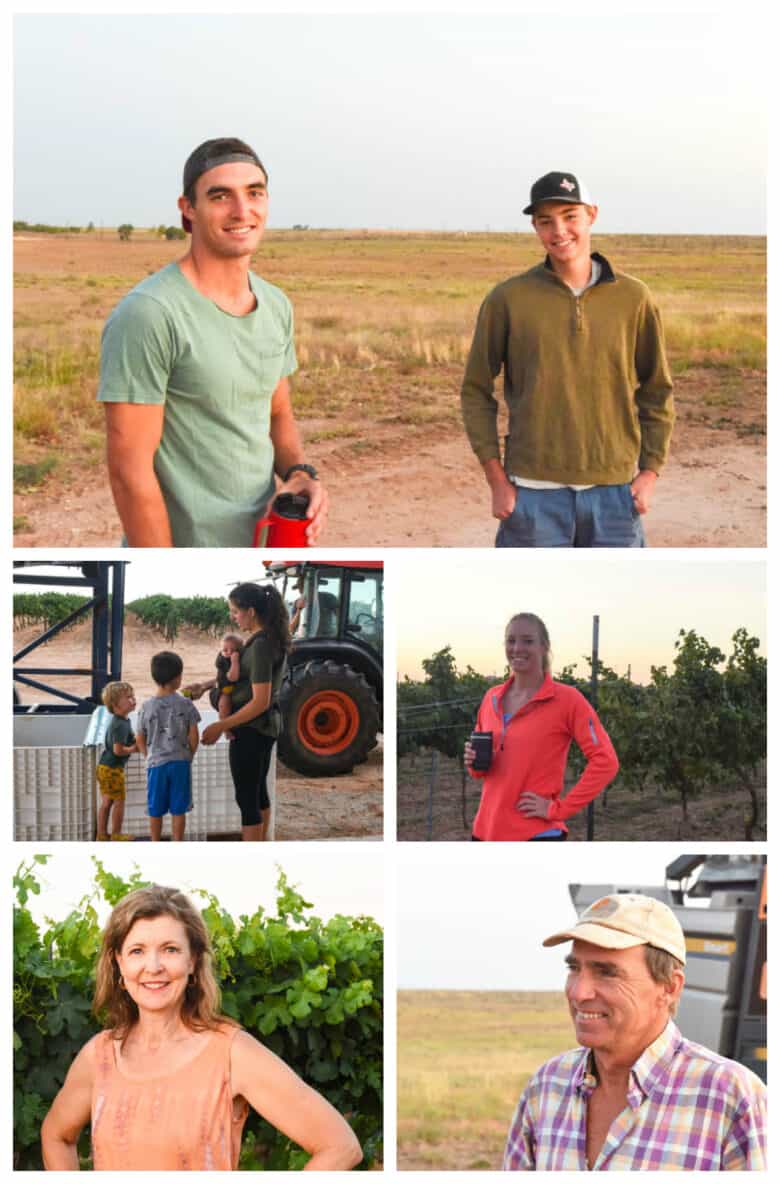 Pictured top to bottom, left to right. Silas and Merrill; Victoria (Silas' wife) and their three children; Louisa; Dina-Marie; John.
Harvest is an exciting time, if you can't tell by the happy faces!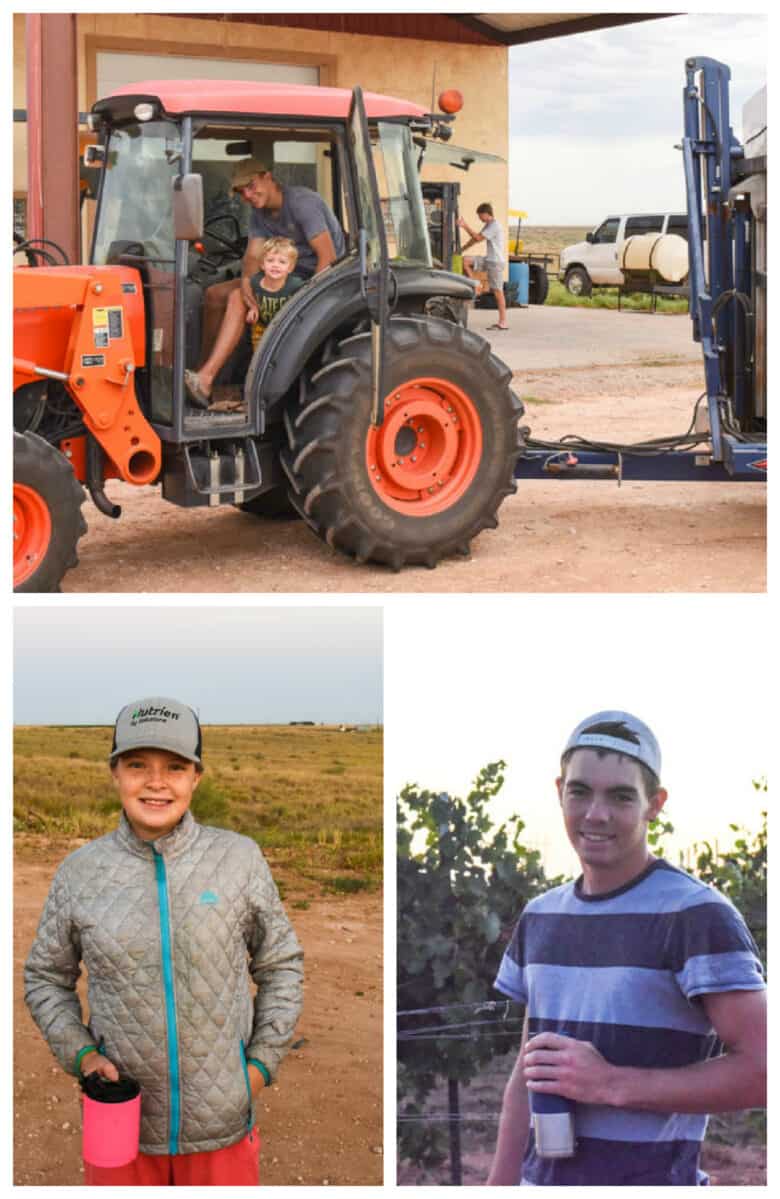 Zane and a nephew; Isabella; Christoph.
Harvest is fueled with smiles and coffee!
Up and Running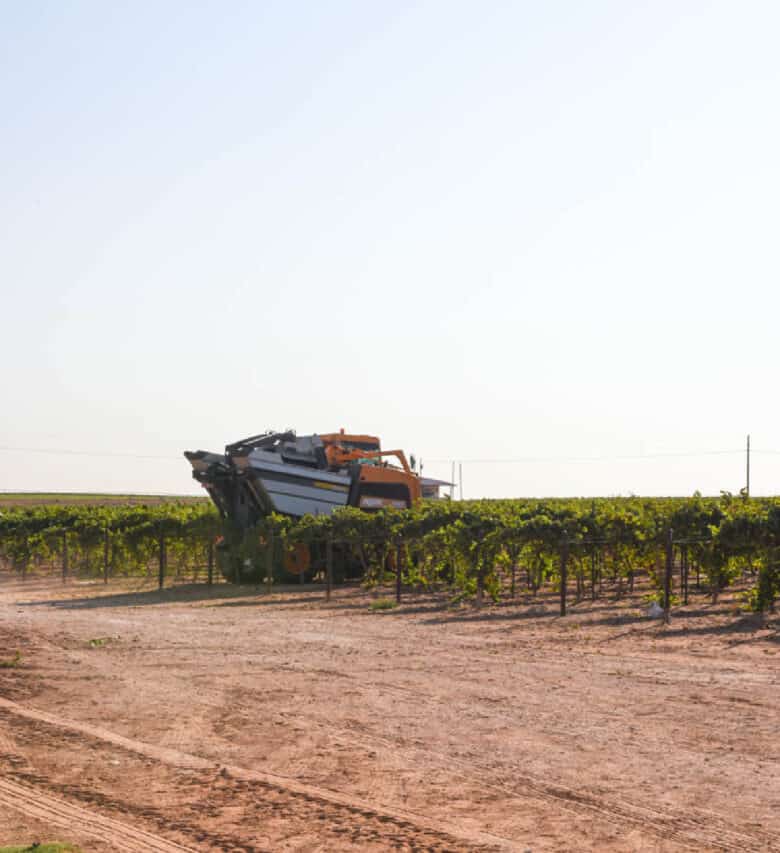 The Pellenc is off doing it's job starting Montepulciano harvest 2020 out strong. The guys do a great job setting the machine so it picks the fruit nice and clean.
At the Barn
Now we get to dump the grapes into bins at the barn.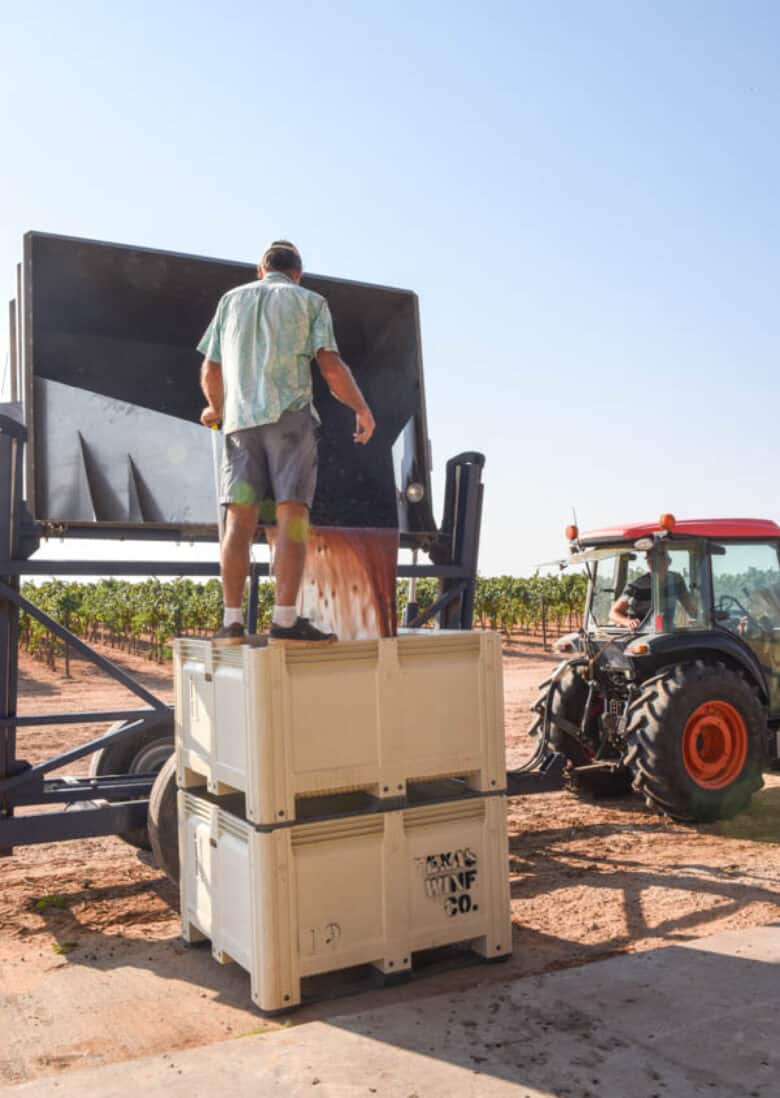 We have a good mix of juice and berries. The grapes you see pictured are the ones we are going to use in our winery. But, others we are harvesting today are going to other wineries.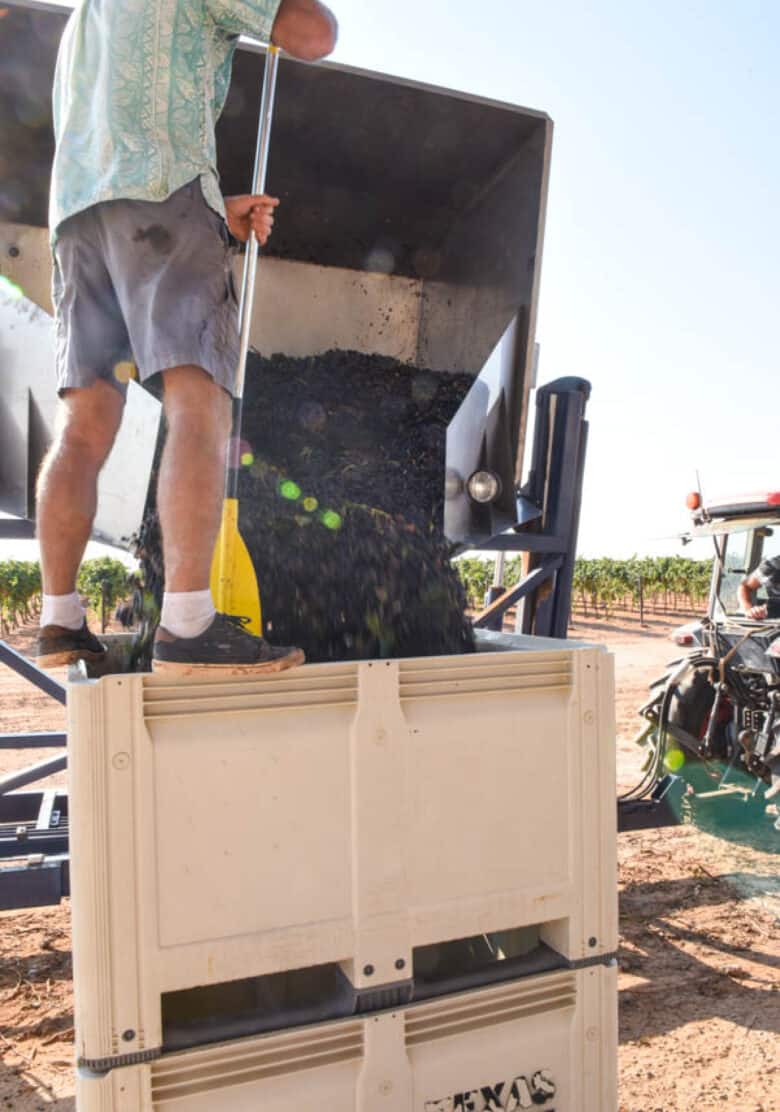 After the juice pours out, then comes the berries. It's so cool seeing the mass of fruit pour into the bins!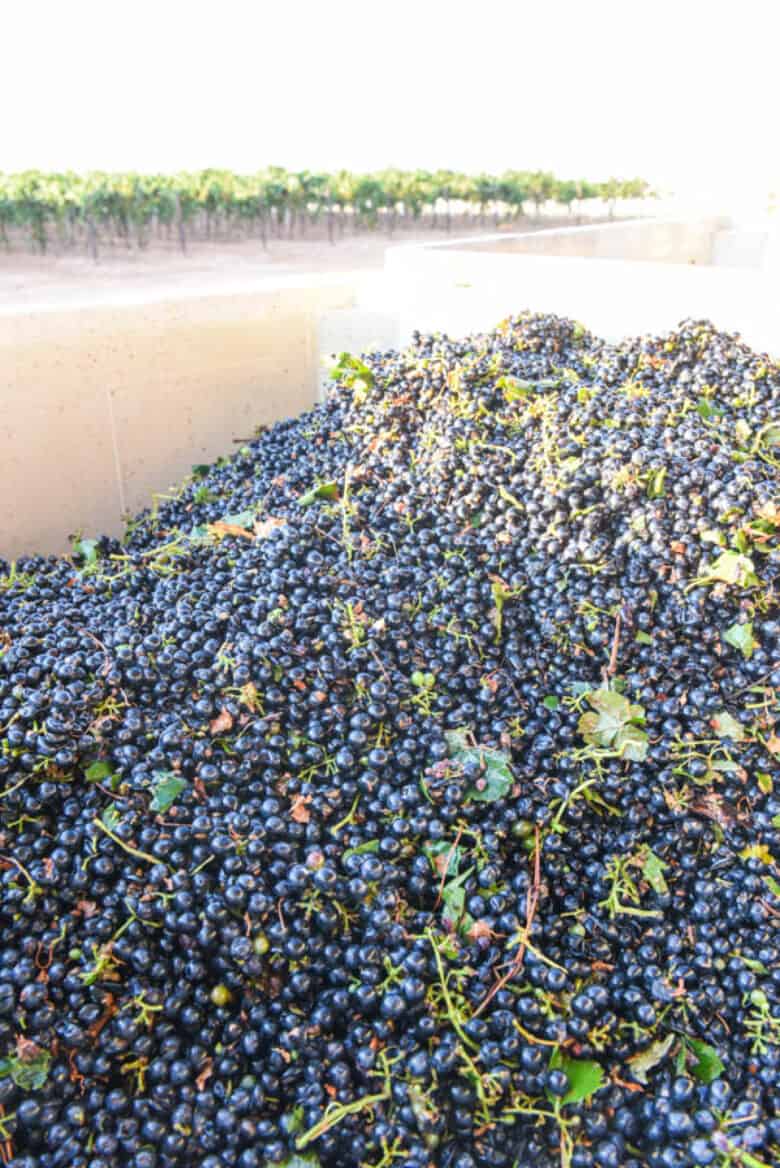 It's great to see the fruit of your labors all in one place. The fruit smells good in the bins. It makes me want to eat some grapes!!!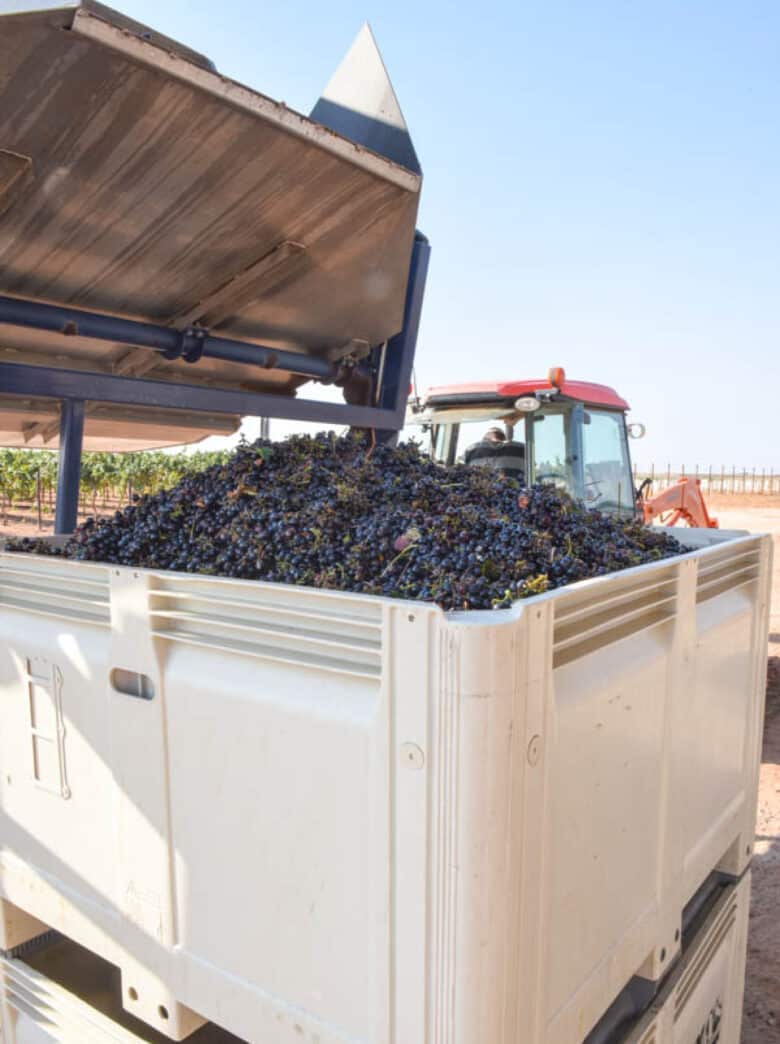 After we load the bins up with grapes, we stack and weigh them. Then load them into the semi truck to be taken to the winery!
That's a Wrap for Montepulciano Harvest 2020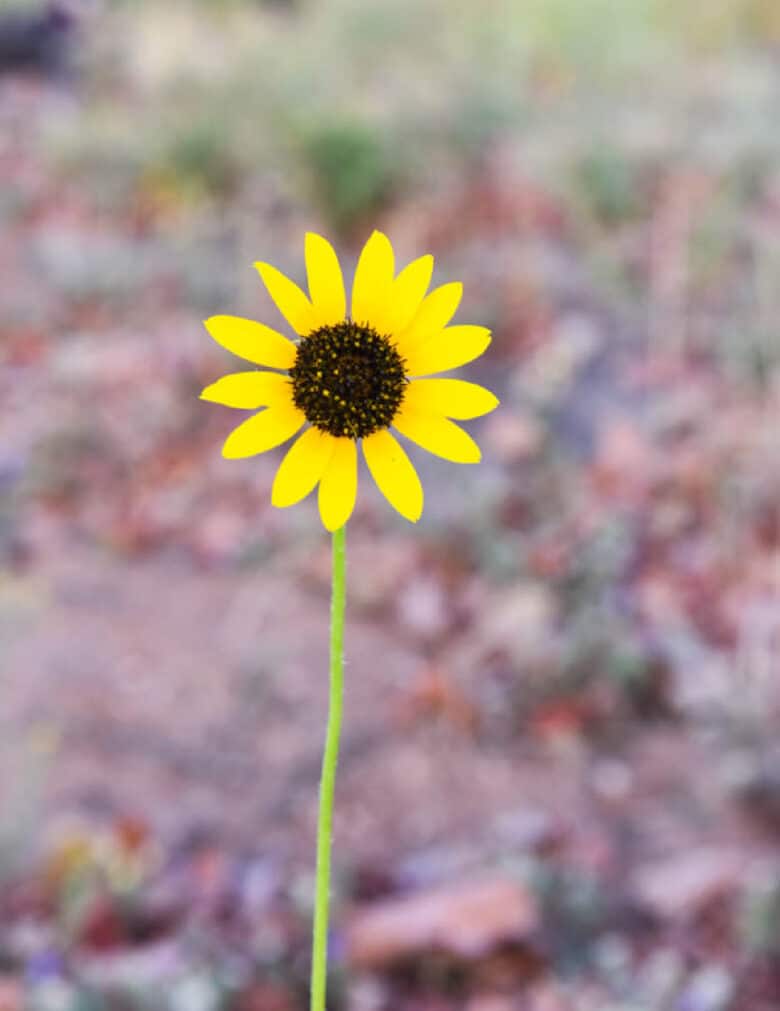 And just like that, another harvest is in the books! On a side note, the Daisy's are pretty this year! I couldn't resist taking a picture of this lone one. They are such a bright and cheery flower.
Check out the links below for some more grape posts!