September 20, 2018 | Vineyard | OS VINE
Montepulciano Harvest 2018
Yay - Montepulciano Harvest 2018 has begun!!! It is so nice to be harvesting the red varieties!
Getting Ready
To start out, we have to unload the empty bins from the refrigerated semi-truck. The tractor, with the forks on it, picks them up out of the truck and then just sets them down, out of the way and they wait to be filled.
This particular morning was very foggy, making it a neat change from our usual sunny mornings!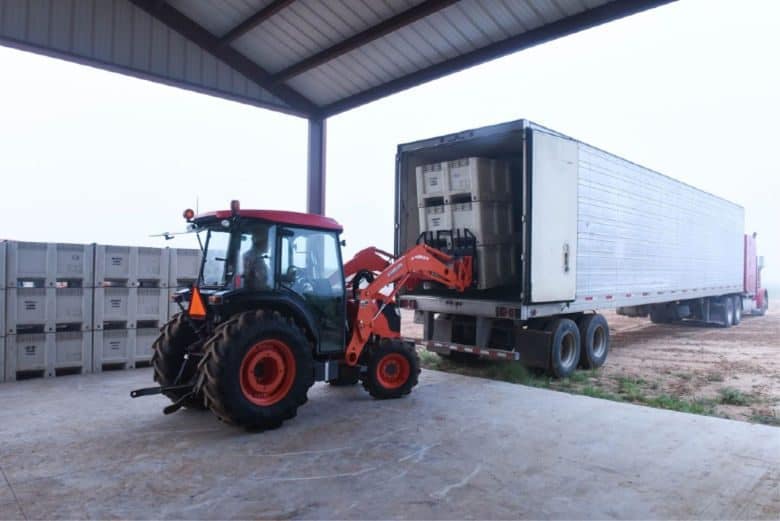 Filling the Bins
At last, the Montepulciano is heading into the bins! We also have a new dump buggy director, Silas, and he is doing an amazing job!
We normally have a couple of people on the ground around the bins to help scoop up any grapes that bounced out of the bins. Usually, there are not very many grapes that make it out of the bins!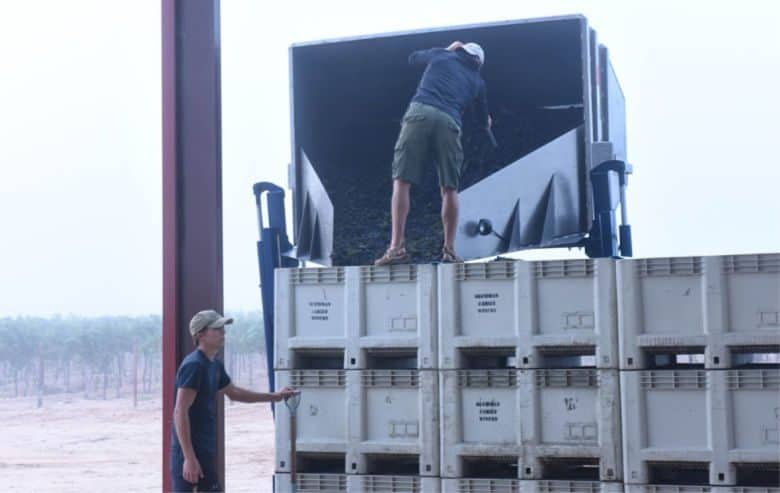 The fog was fun while it lasted but it is nice to be able to see the whole vineyard! These bins are stacked three high to make it easier to dump into and hey, it looks pretty cool!
The blue bin connectors on the top of the bins, are to stop the juice from running down the sides of the bins while they are being filled. As soon as they are full and the dump buggy is finished dumping, the connectors are removed and the bins are ready to go into the refrigerated semi-truck!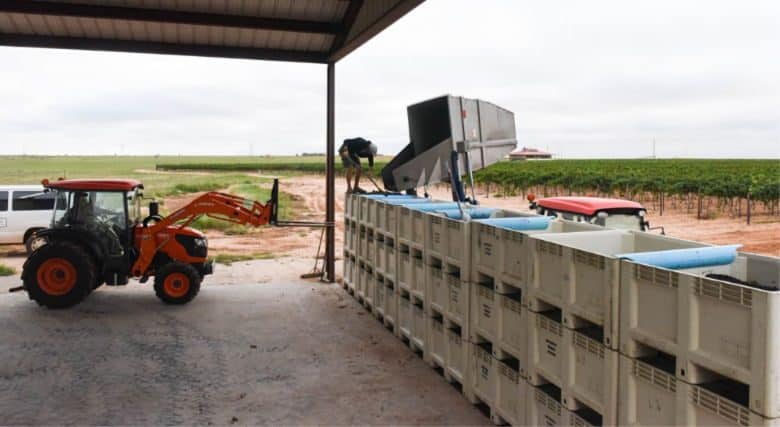 Loading the Refrigerated Semi-Truck
It's fun to see the bins being loaded into the refrigerated semi-truck. As you can see, the truck is almost full - that is a really nice sight! A full truck can hold 20 tons of fruit so that's really exciting!
Everyone likes to watch the whole process even the two year old! He especially likes to eat the grapes!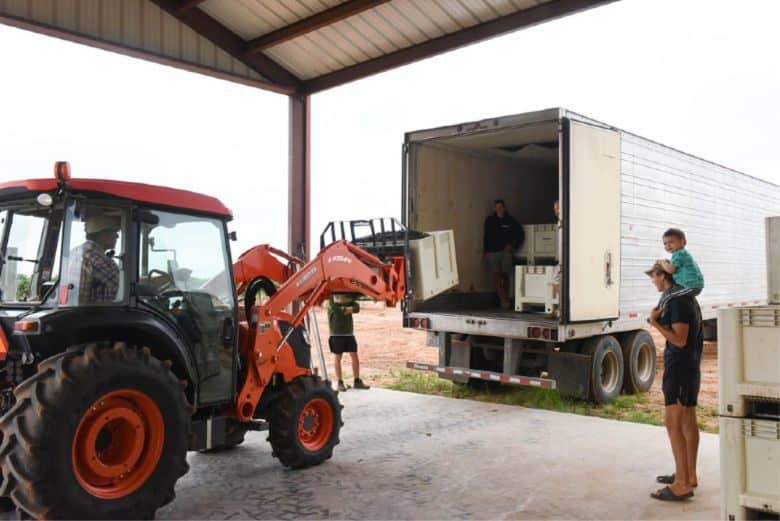 And just like that, we are done with Montepulciano harvest for 2018 but we'll be harvesting again before too long!
For more vineyard and harvest posts, check out the links below!