February 15, 2016 | Animals | OS VINE
Meet Bangles, a Pembroke Welsh Corgi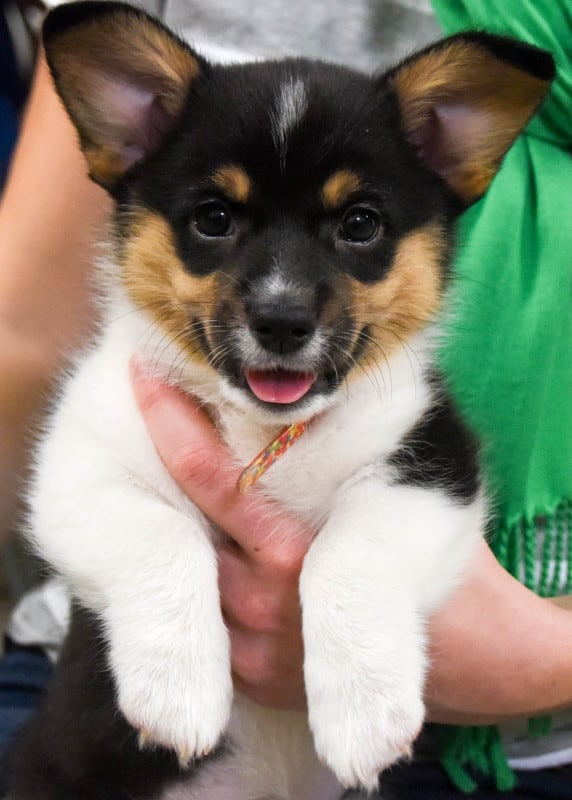 I am so excited to introduce you to our new puppy, a Pembroke Welsh Corgi named Bangles. She is adorable isn't she? Bangles is nine weeks old and it is already obvious that she is a fun-lovin' girl! I know all puppies are cute and I am definitely biased but, she smiles all the time so, what's not to love? Her favorite toys are a stuffed penguin, a chew toy with a ball in it and - the boys' shoes! It seems as quickly as the shoes are picked up, Bangles is pulling them down off the shelf!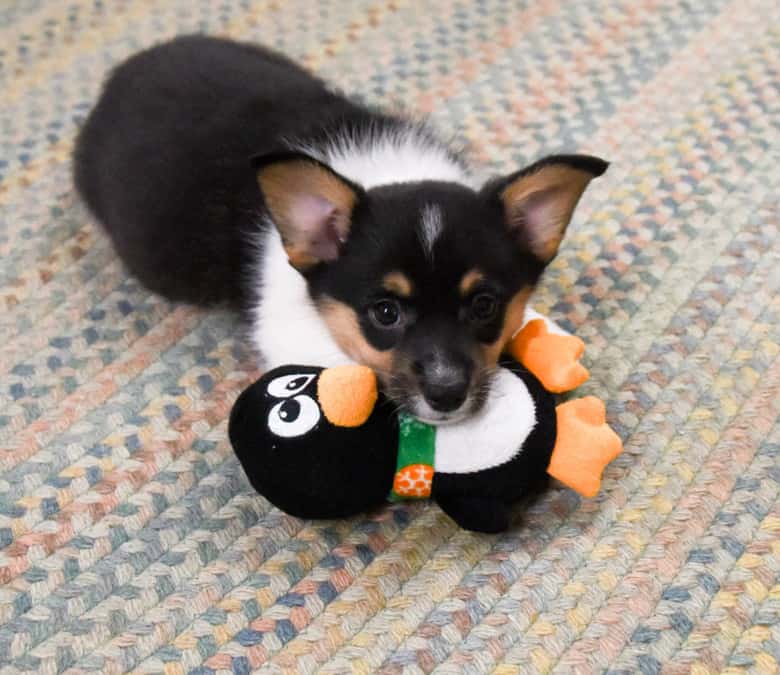 Bangles is a tri-colored corgi meaning her coloration is black, white and brown. It has been several years since we had a corgi and I had forgotten what personalities they have. Bob was our last corgi and his world revolved around playing fetch. Bangles is already playing fetch so we will see if she is addicted to it as Bob was!
Having a new puppy is a commitment of time and energy. It takes both to house break a puppy and that is what we are working on now. How is it going? Some days, I think, "this is cake and she is doing great!". Other days, well, I think, "she has forgotten everything she ever knew about "going" outside!". We are crate training her and as long as she is taken outside when she is let out of the crate, everything goes great and our floor stays dry! But, when we get distracted and forget to watch her, beware of puppy puddles and sometimes even worse! She is always very sorry when she has an accident - it is wonderful to know that this too shall pass and one day she will be completely house-broken. Do you have any tips or tricks for house-breaking a puppy?