January 5, 2021 | Vineyard | OS VINE
Labeling 2017 Vintage
We got our labels in and we are ready to begin labeling our 2017 vintage!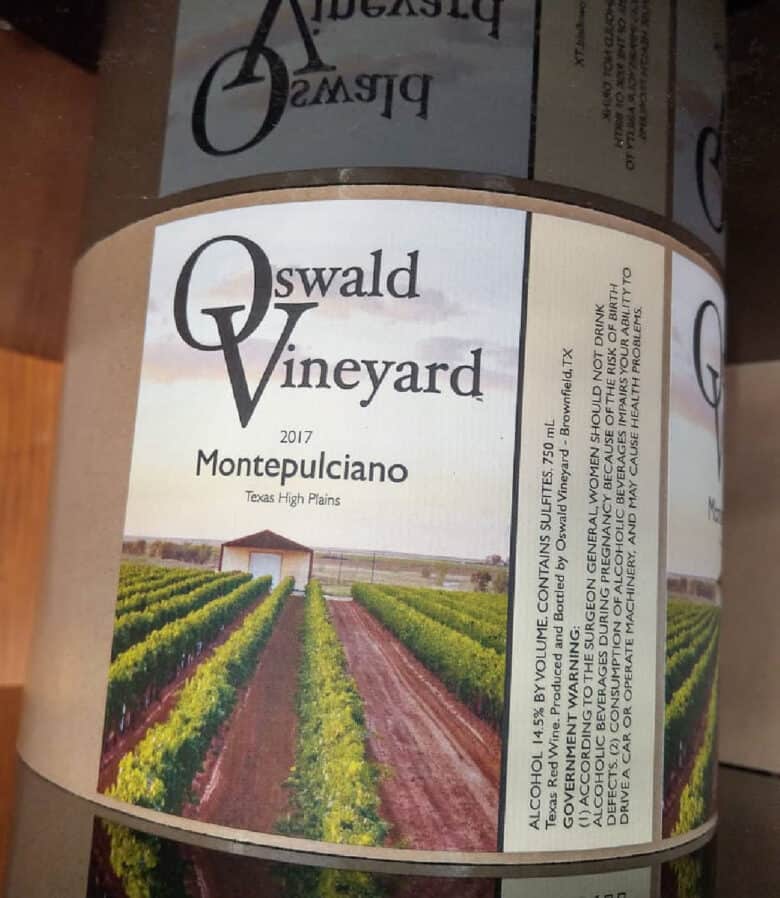 The Labels
The picture on the labels was taken on site at our vineyard. The view is from the top of our filter house looking down at our barn/winery. It was a beautiful evening for pictures and so we figured we would use that picture on our wine label.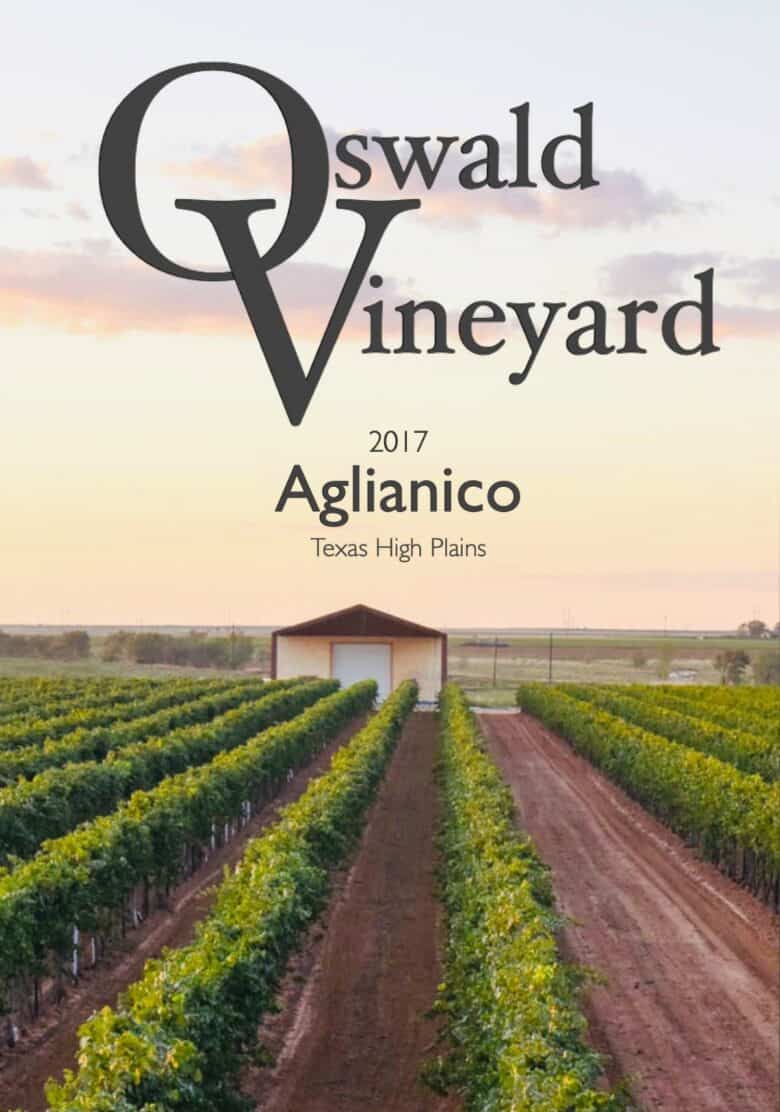 All of our wine labels have the same picture on them. That way when you see that picture, you know you have found Oswald Vineyard wine!
The Labeler
We used a wine labeler that a friend and fellow wine maker gave us. It sure made our job easy and fun.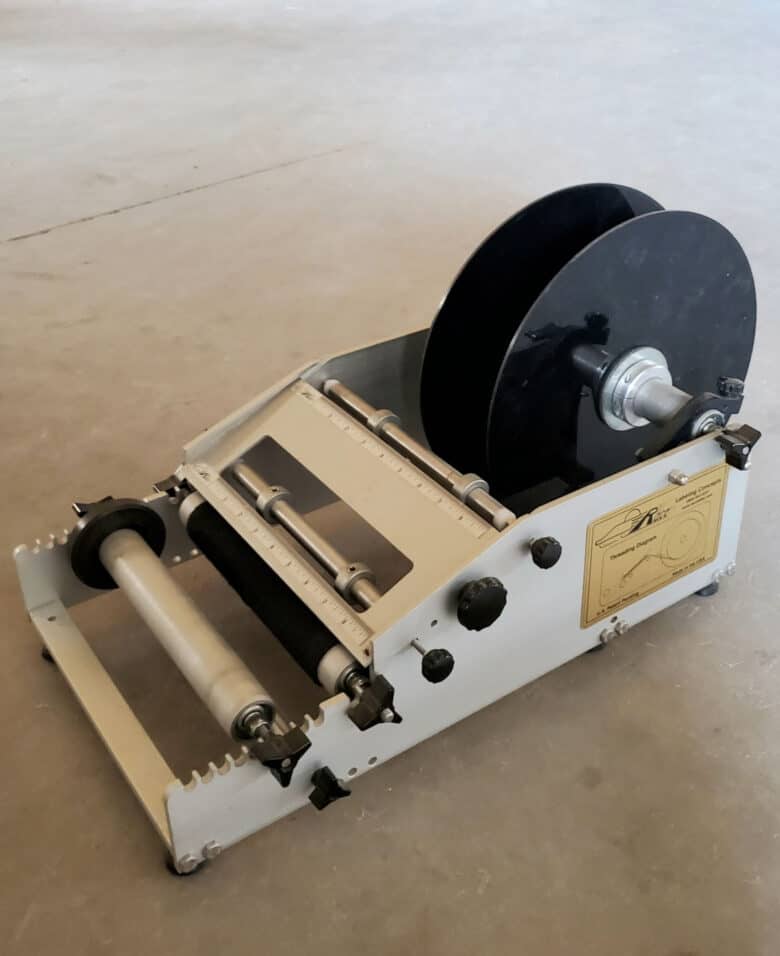 It worked so well and we were able to do a case (12 bottles) in 38 seconds! While that might be slow for bigger wineries, that was super fast for us.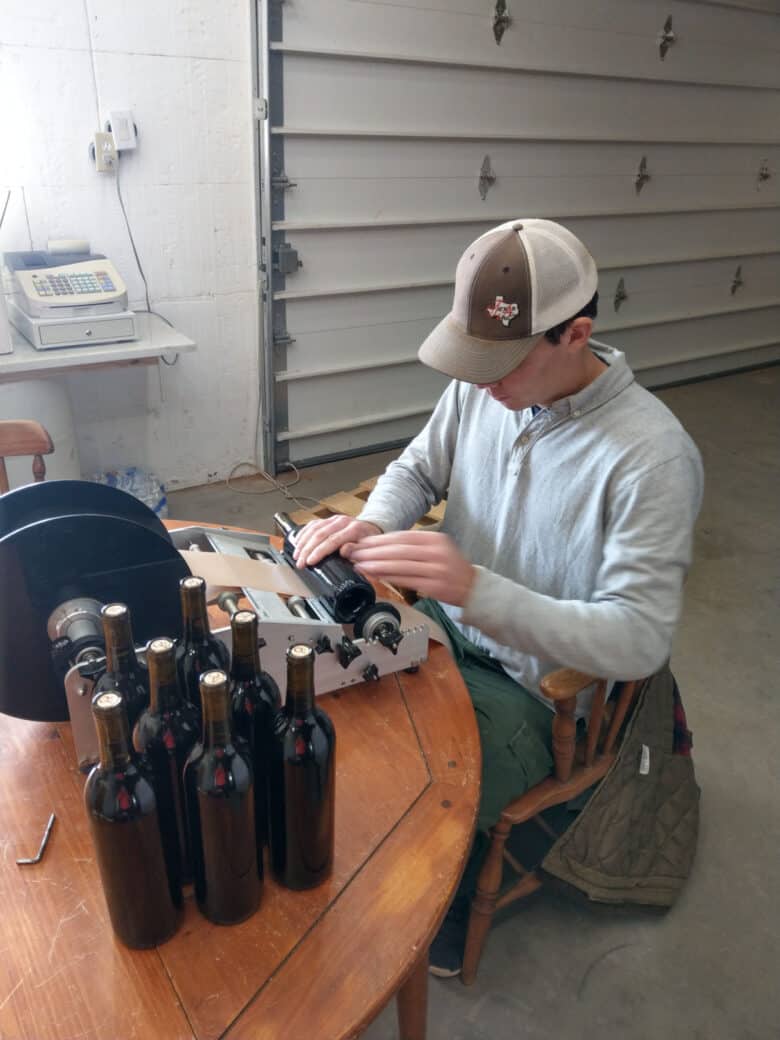 To set up the labeler, you thread the sheet of labels through all the rollers. Once you thread the sheet through, you roll the bottle on a couple of rollers and it picks up the labels.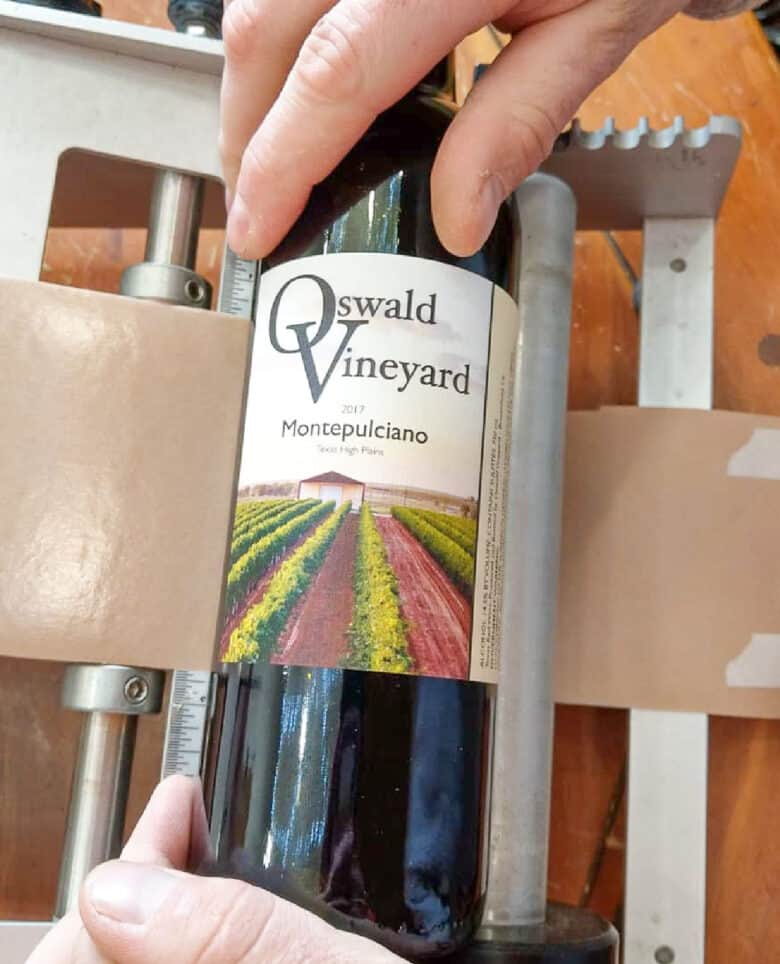 Labeling the 2017 vintage was a fun job! We were able to do it with just 3 people. It took us a couple of days to label all of our bottles.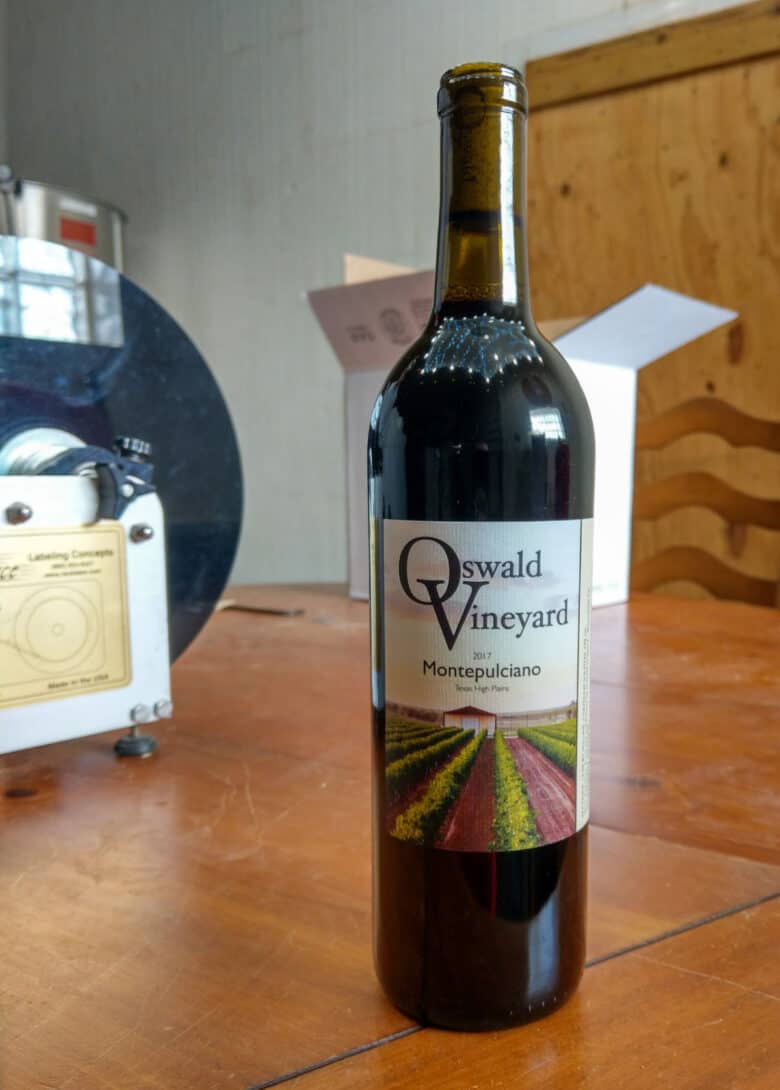 The Finished Product - Labeled 2017 Vintage
Now our bottles of wine look complete! They bottles are ready to be sold.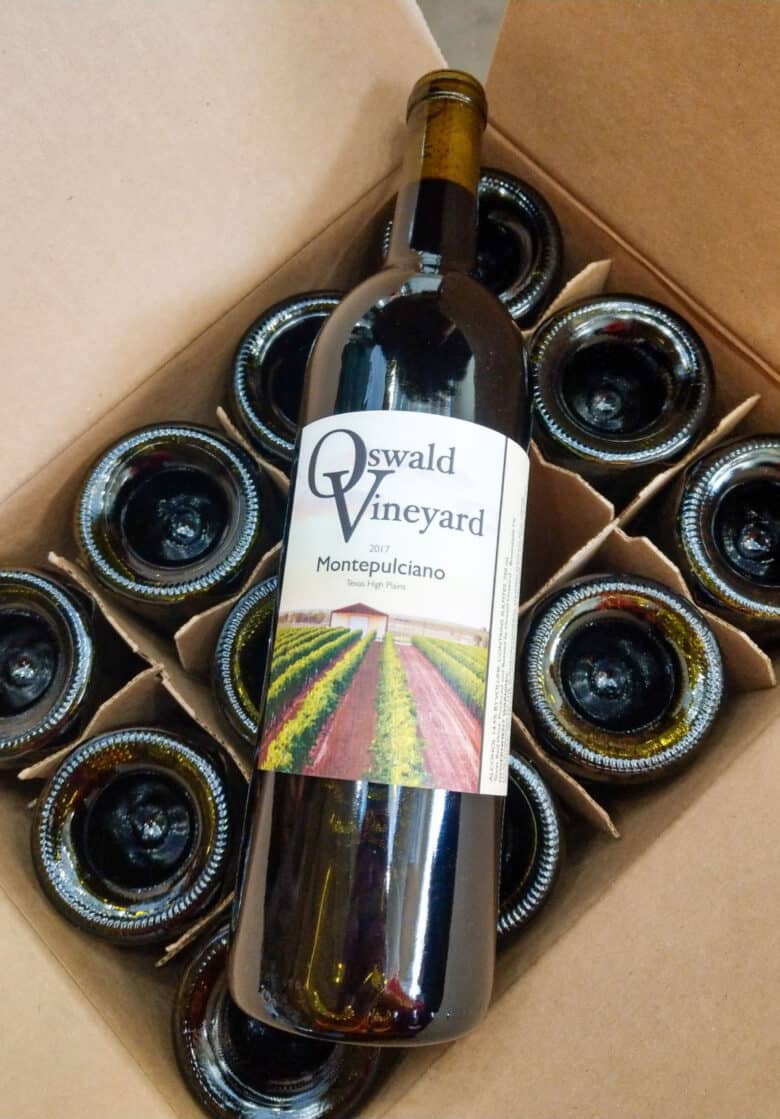 It is so nice to be able to see all the labels on the wine bottles.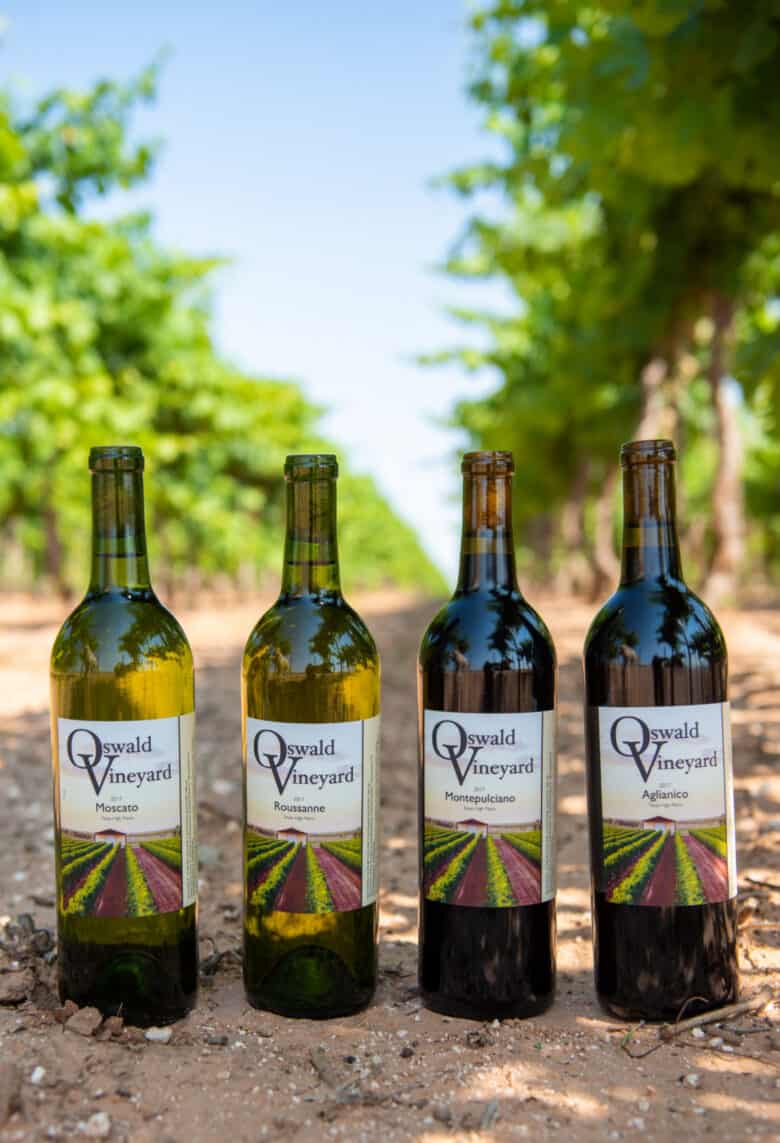 For more winery/vineyard posts, check out the links below!