January 6, 2022 | Corgipoos | OS VINE
Jingles' Fall Corgipoo Litter
Jingles has done it again with a beautiful fall corgipoo litter. These beauties were born Oct 2, 2021. Check out our Corgipoos - Corgi Poodle Mix page for more about the breed, links to past litters and pics of the parents.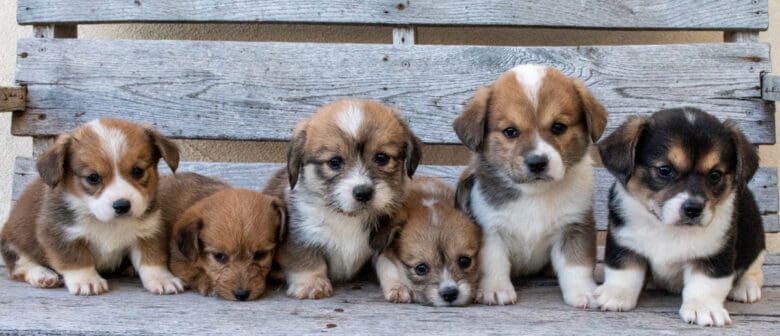 Jingles' Largest Litter
In her previous litters, Jingles has had five puppies. This fall corgipoo litter, however, was her largest yet with six puppies!
With four boys and two girls, there was never a dull moment. Especially as they grew and became more and more active it could be chaos. As usual, Jingles was a wonderful mom and very attentive to her puppies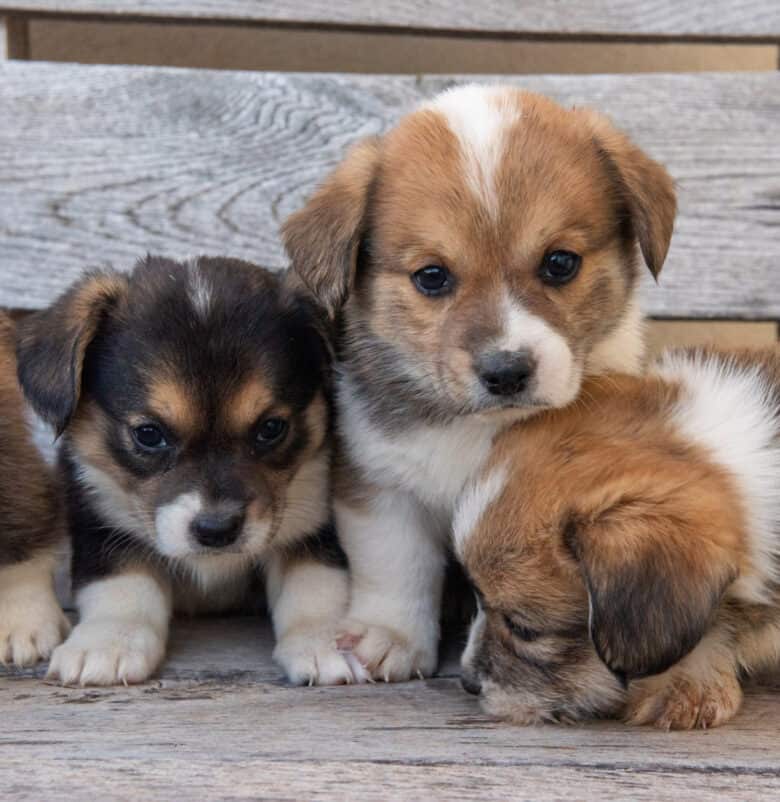 She had a nice variety of colors and each had their own indivual markings. From a solid sable puppy, to several red/sable combinations and even a tricolored puppy, this litter had something for everyone!
Puppy Eyes
There is just something about puppy eyes! I call them the "melt your heart" eyes. Because, when they look at you with that "look", my heart just melts!
Well, just look at this face and those eyes - see what I mean?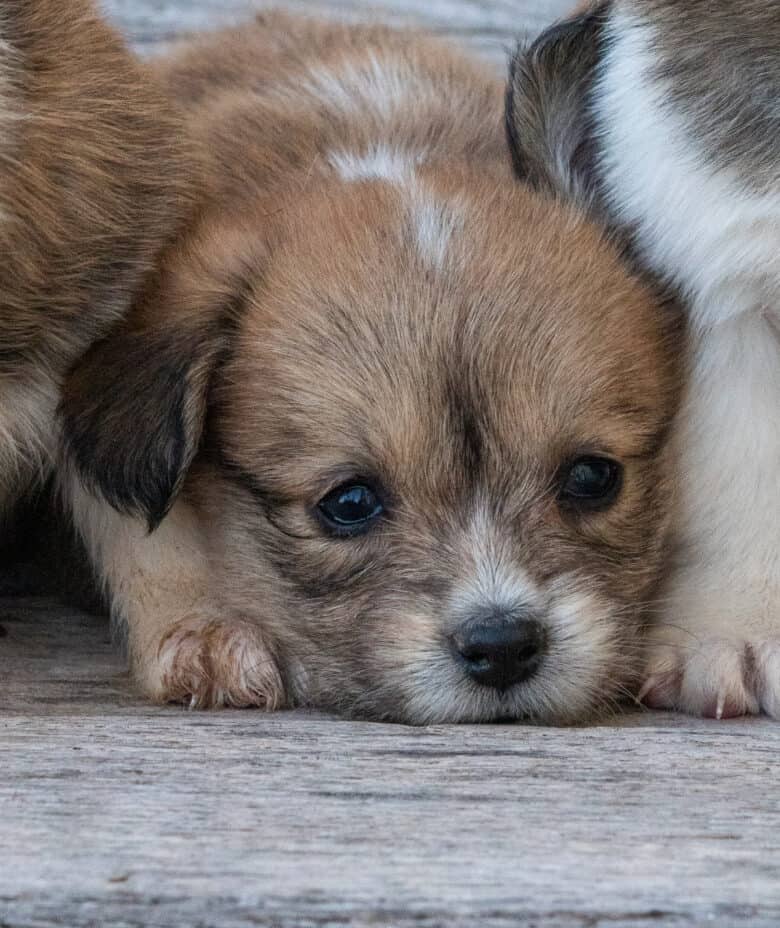 Corgipoo Puppy Activity
People often ask me how active a corgipoo puppy is? Well, they are like any puppy - they are active! They like to play, run, dig in the dirt, and be cuddled with lots of pets and belly rubs.
During this photo session, they still found time to dig in the dirt. You might have noticed a bit of dirt on paws in other photos. But, just look below at his nose and you can see the dirt still caught in his fur!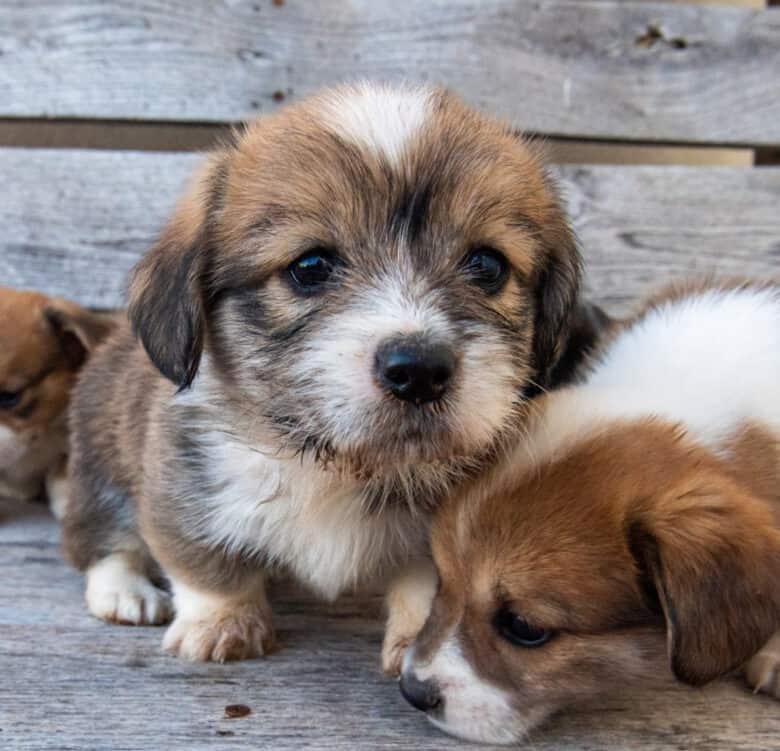 Photo Session
The photo session for fall corgipoo litter went just about like the rest of our puppy sessions! One or two puppies look one way while some look the other. It is really a lot of fun to catch these guys in action.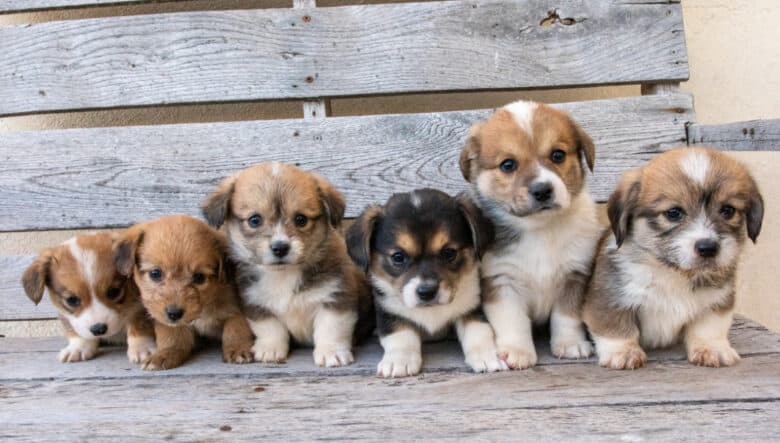 If you look back to the first picture in this post, you can see how the puppies have all moved. Even in their moving and the positions they take, a bit of their personality shows!
This final picture shows the solid sable girl who was named Jahlia. We kept her a bit longer than the rest of the puppies. It was fun to watch her personality develop.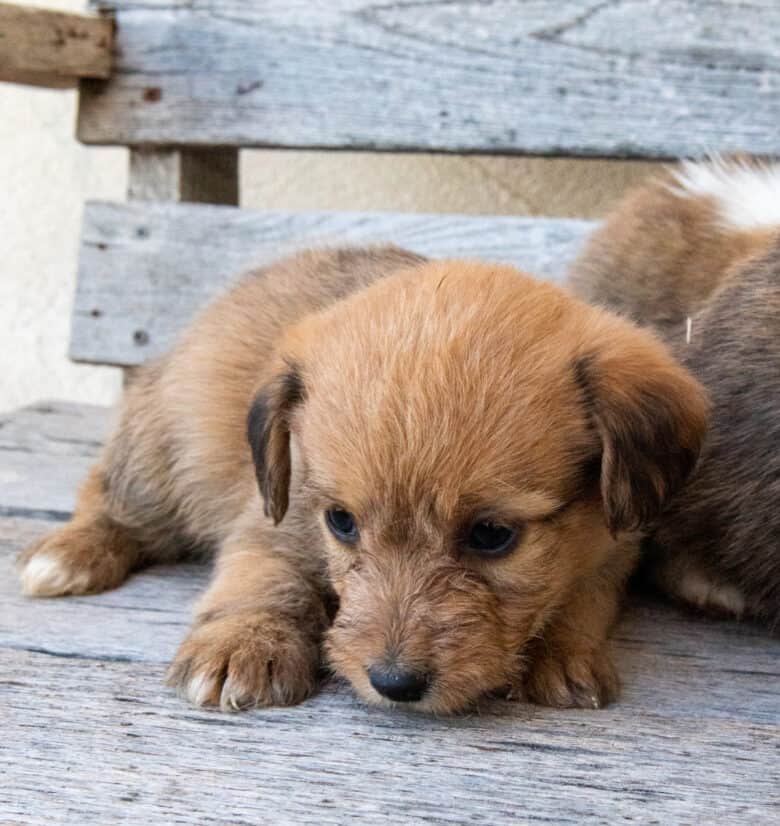 Interested in our corgipoos and wondering if they are right for you and your family? Leave a comment. I will be glad to send you information and answer any questions you might have.