August 17, 2020 | Vineyard | OS VINE
Roussanne Harvest 2020
More harvests and this time they're Roussanne! The Roussanne harvest 2020 is off to a great start.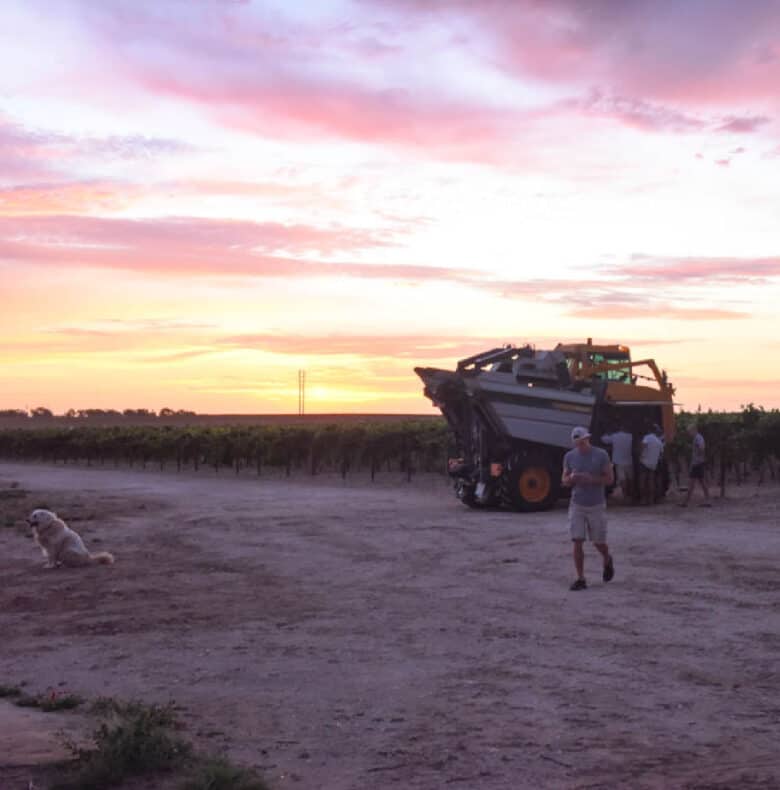 Roussanne is a French white grape. It has a light, sweet and refreshing flavor. It's always nice to eat.
Ready to Start the Roussanne Harvest 2020!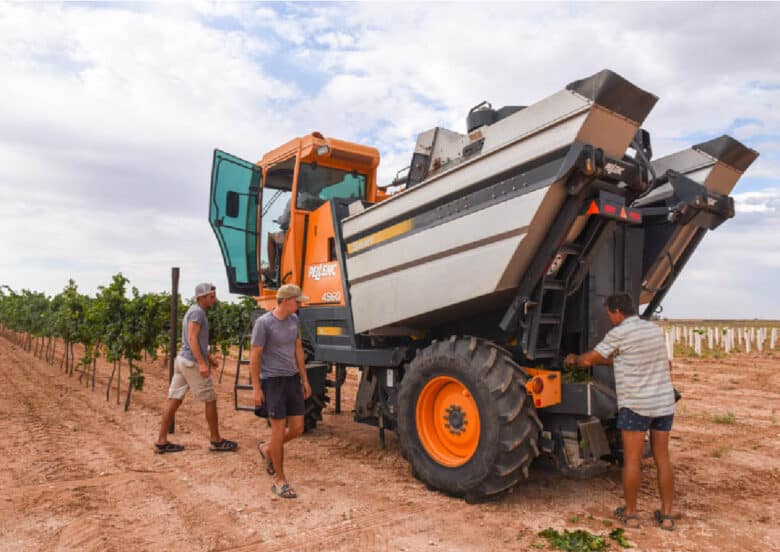 For Roussanne harvests this year, we have used a variety of bins. Plastic bins (white and blue) and valley bins (the metal bins on a flat bed truck).
The plastic bins go to wineries in the reefer trucks. They are good to transport the grapes long distances. We use the valley bins to transport the grapes short distances, to wineries that are close by.
Dumping the Grapes into Bins.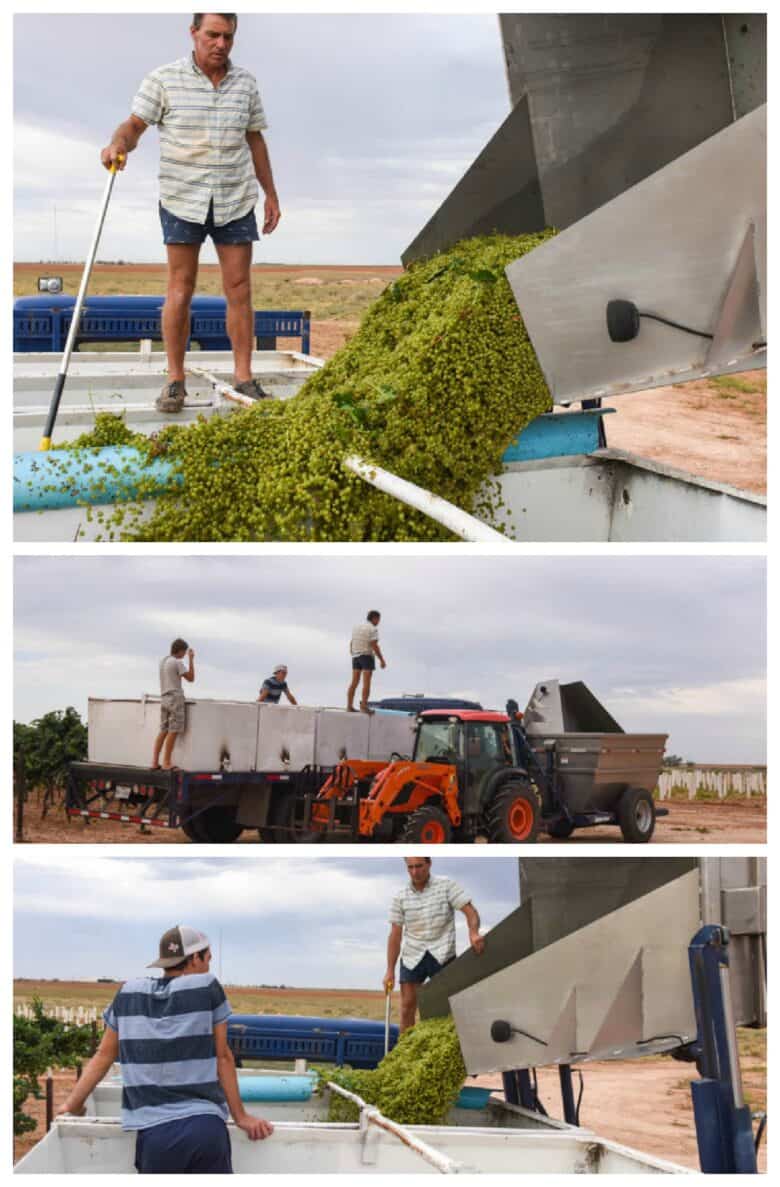 It's fun to climb up on the truck and see the fruit up close. It never gets old watching the grapes pour into the bins.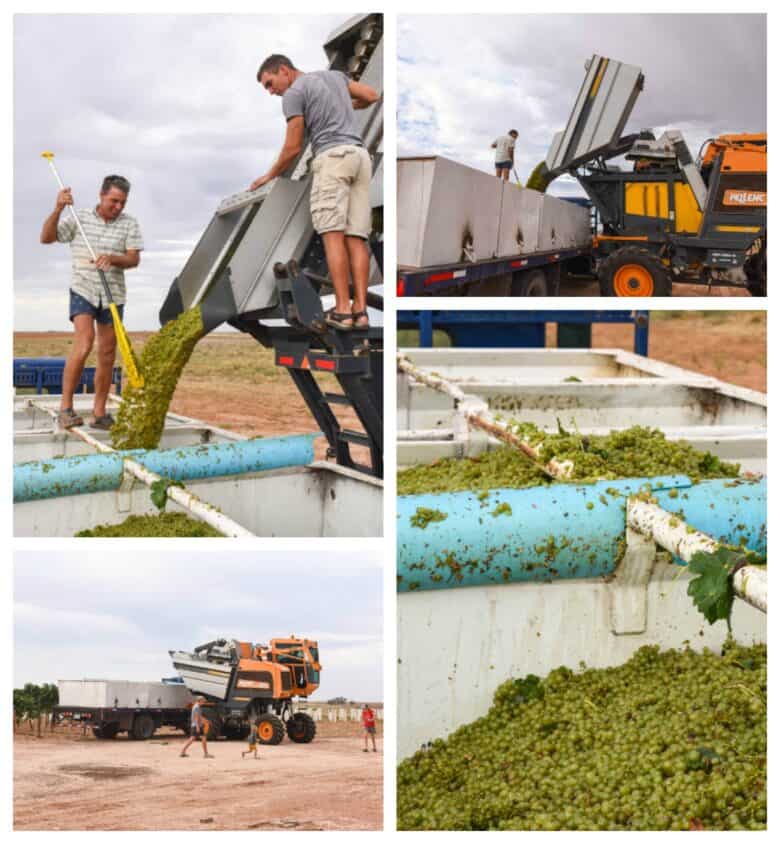 Dumping the machine straight into the bins is fun to do since the bins are so high off the ground. The closer the bins are to the harvester, the easier it is. Same is true for the dump buggy. That is why we sometimes stack the bins at the barn three high.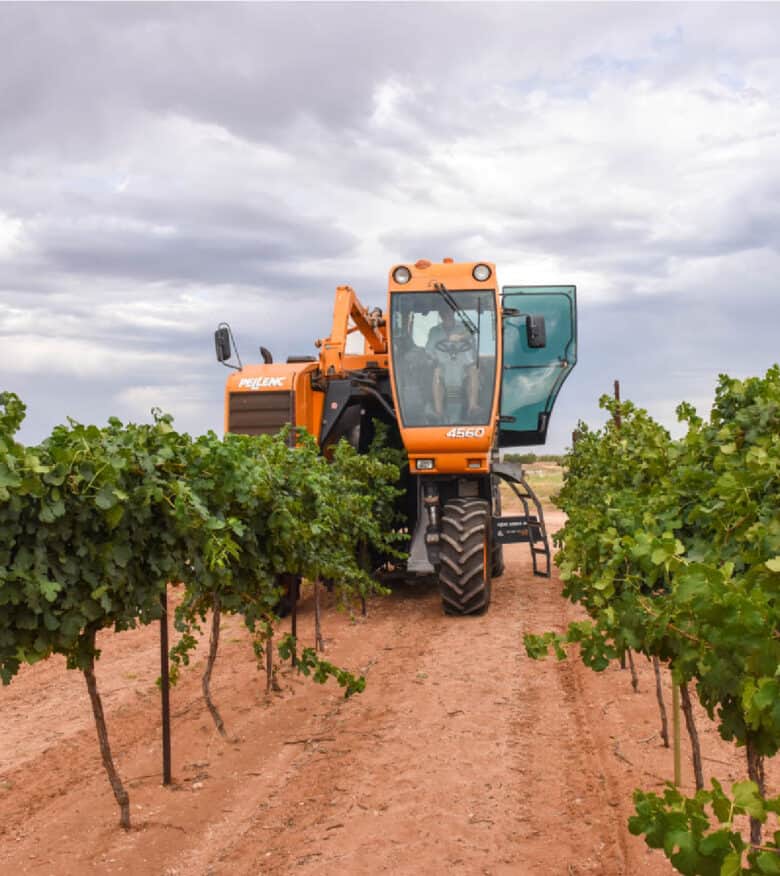 The harvester is off and going again!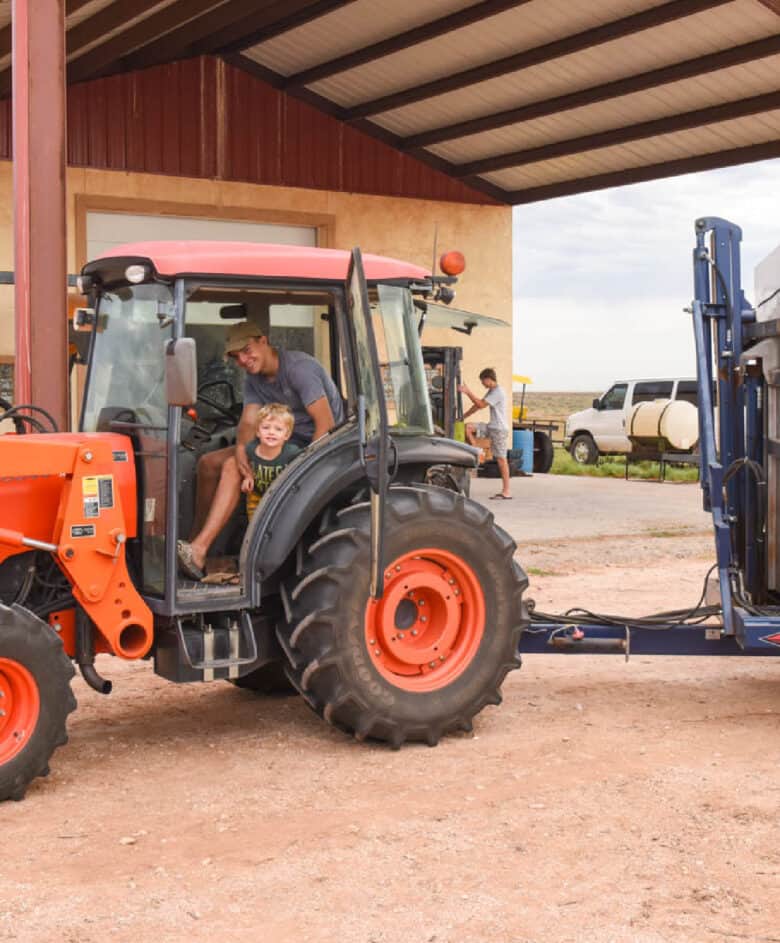 Such Big Helpers!
It's great how the little ones love to help out and if they get to honk the horn, it makes their day! They make harvest more fun.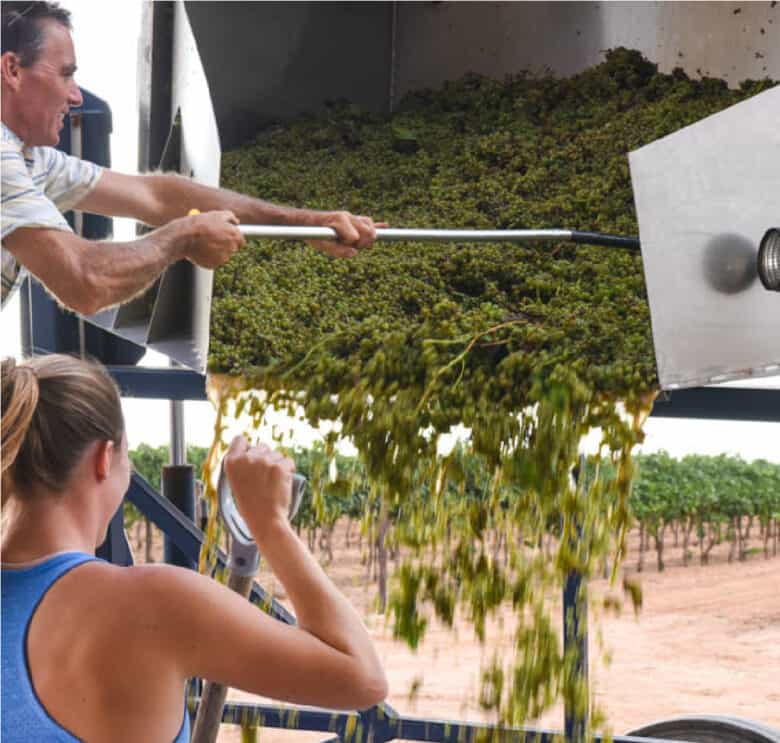 When the dump buggy comes back to the barn, one person directs the driver of the dump buggy. Other people are around to help pick up any grapes that hit the concrete pad.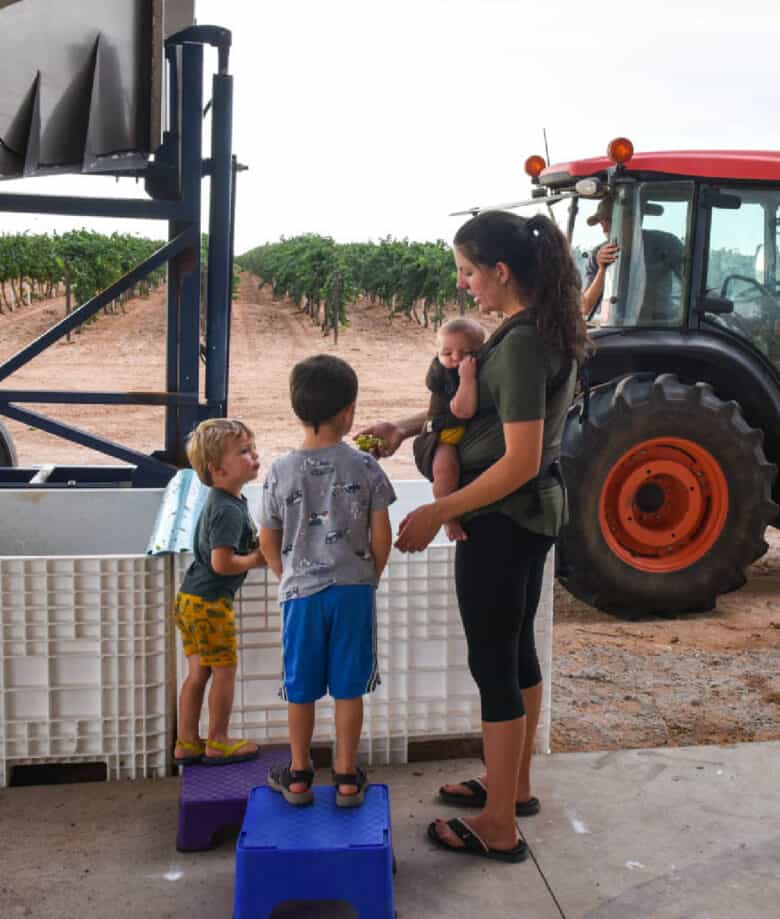 Harvest is definitely a family affair. These little fellas love eating grapes. They do as much as they can from eating grapes to sitting on the fork truck (and honking the horn) to riding the tractors.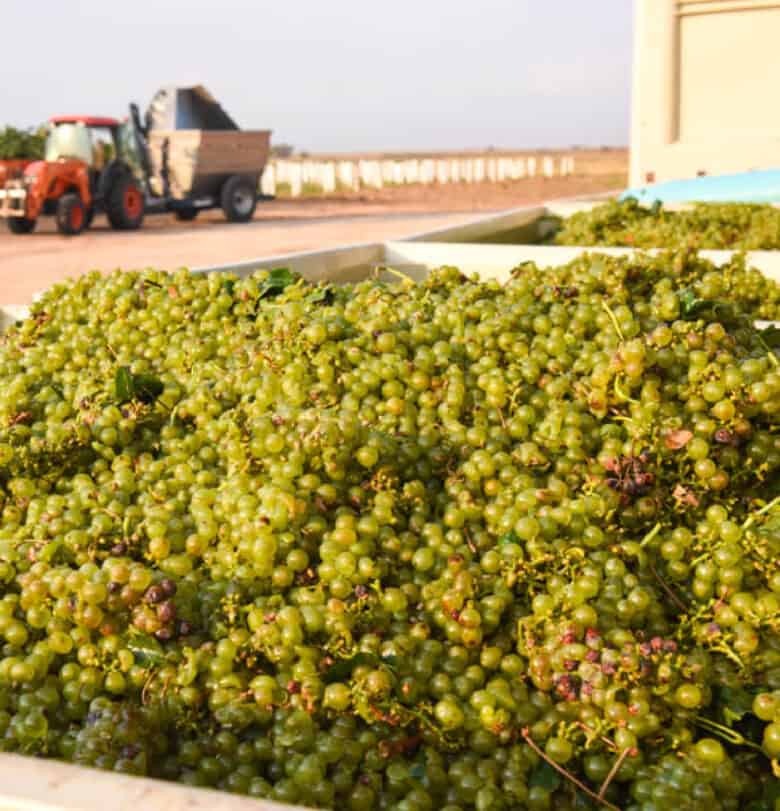 The Grapes are Ready to be Weighed.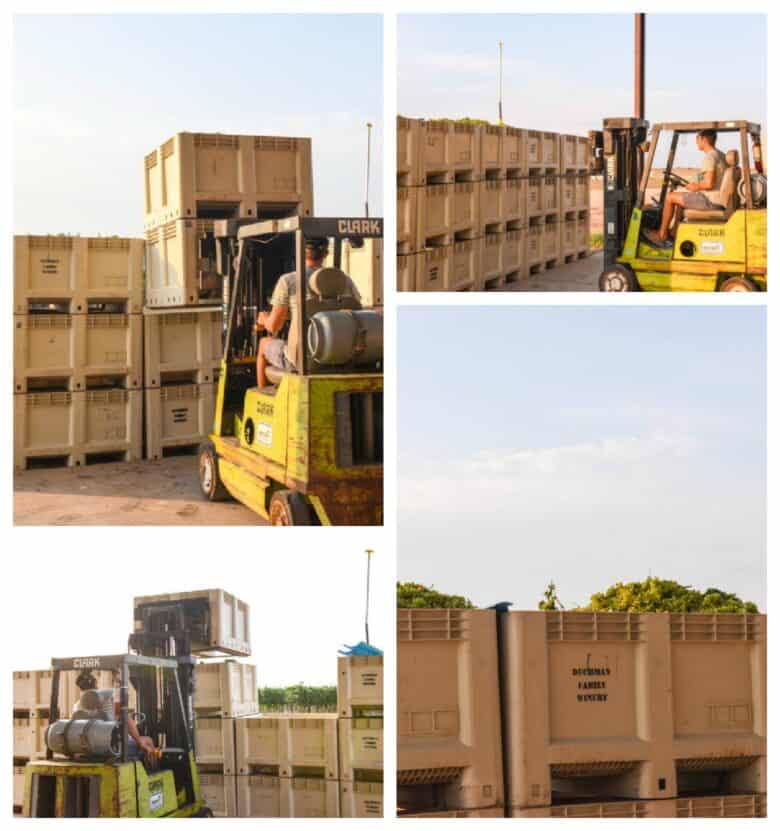 It's neat to see the bins stacked three high. As said above, the closer the bins are to the dump buggy, the easier it is to dump the grapes without spilling them.
Julian is driving the fork truck today. First he stacks them...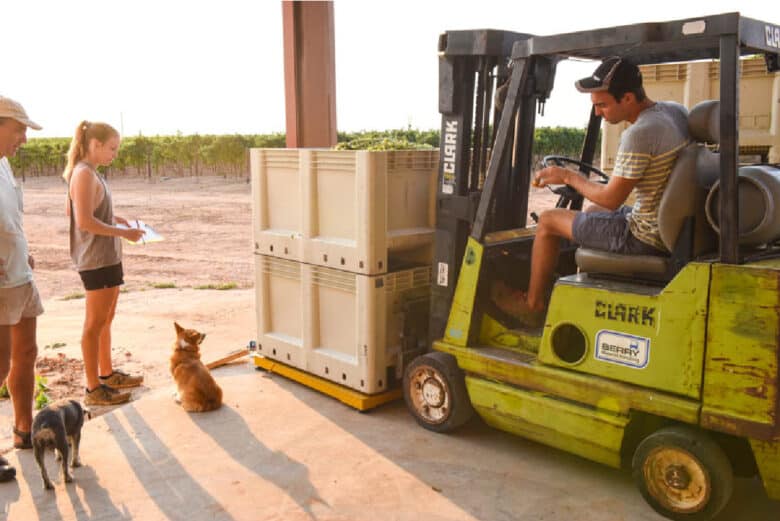 Then he weighs them. Don't worry, he pulled the forks out so we got an accurate weight!
We take the weights so we know how much we harvested and also for the trucker and the winery. It helps the trucker to know how much he is hauling and it helps the winery know how much fruit is heading their way.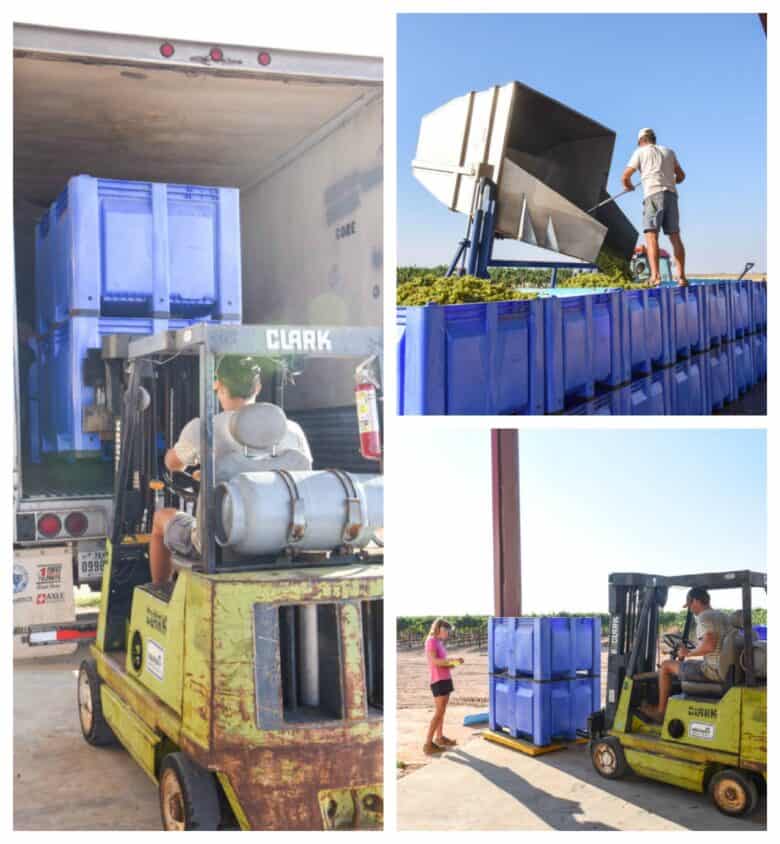 After we have the weight, the bins are loaded onto the truck. And just like that Roussanne harvest for 2020 is complete!
Make sure to check out the links below!