September 22, 2020 | Vineyard | OS VINE
Aglianico Harvest 2020
Aglianico harvest has begun for 2020!
Aglianico is an Italian red grape. It is very flavorful to drink as wine and great to eat! When we harvest it, the berries tend to burst because they are so ripe. It makes a nice, bold wine with tons of flavor.
Aglianico Harvest 2020 Begins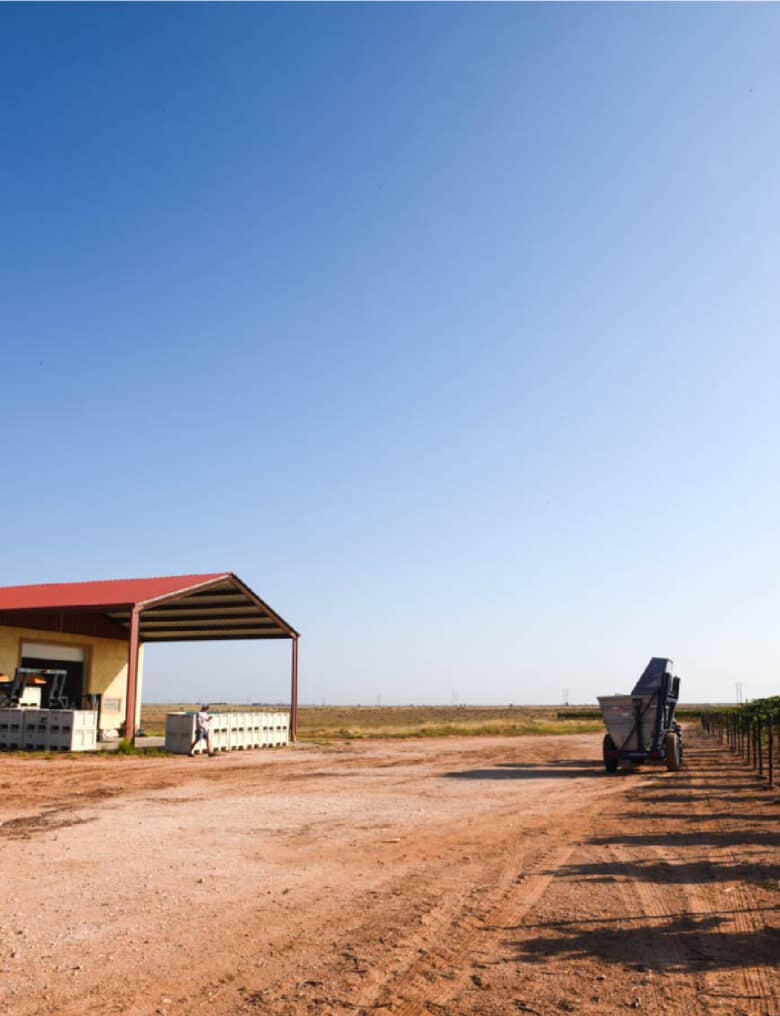 So the wait begins at the barn, waiting for the Pellenc grape harvester to finish a row. It's quiet when the harvester is not around.
The Field Work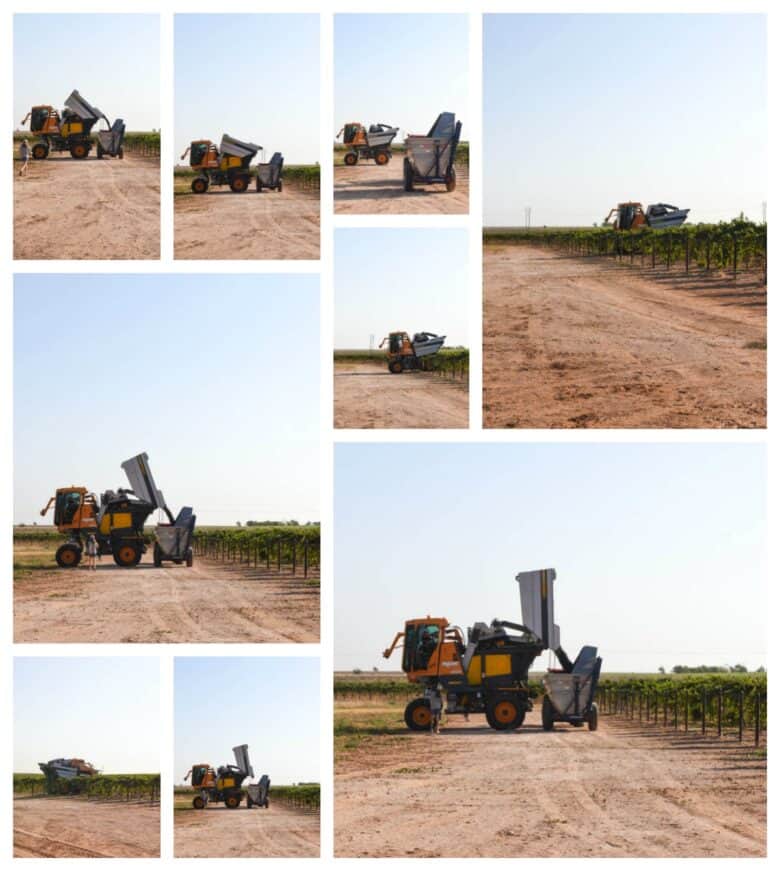 Here is a multi picture collage showing the harvester coming out of the row, dumping and starting down another row.
The drivers switch out every few rows because believe it or not, they get tired of driving. We also make sure that another person rides with the driver to help the driver keep an eye on the fruit (how clean and well it's picking) and also to keep the driver company.
The Barn Work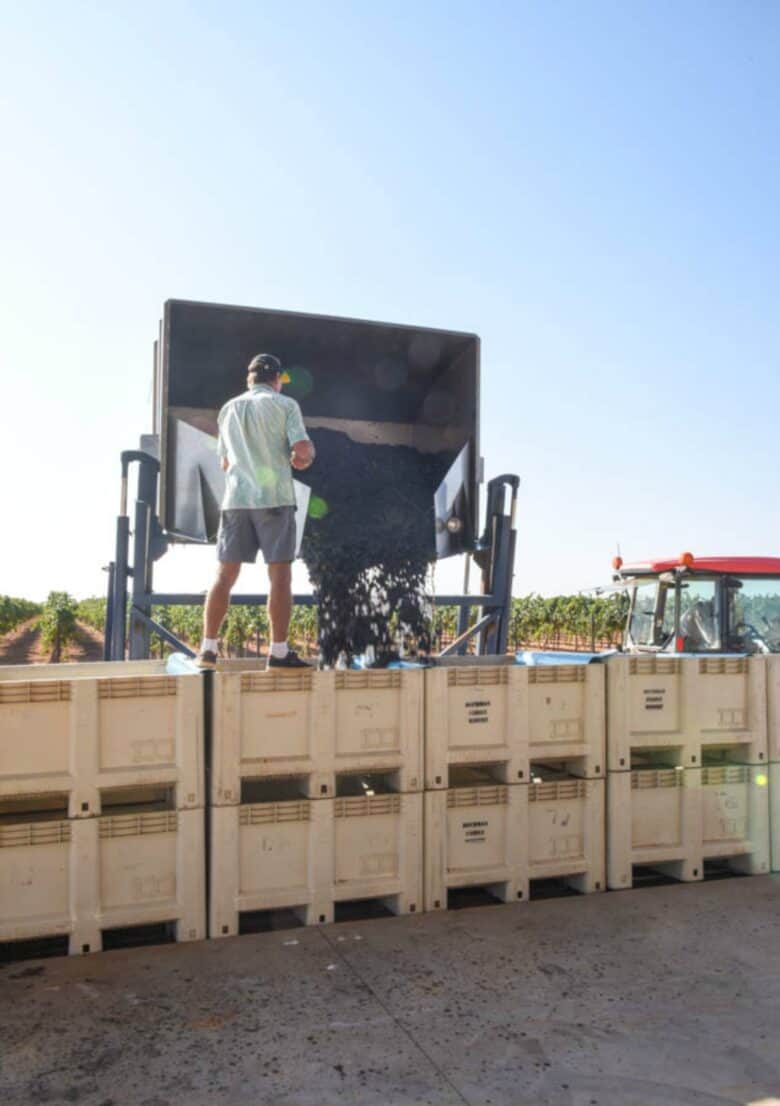 Now we're back at the barn! The tractor gets to dump the dump buggy full of grapes into the bins as John directs him.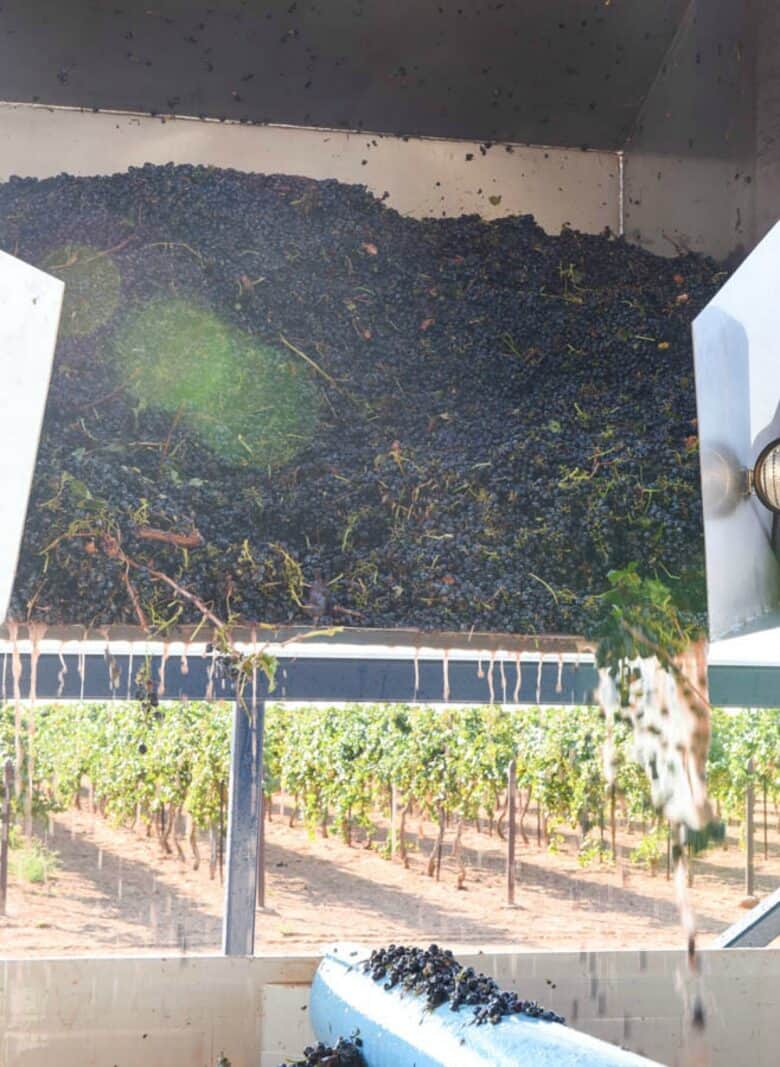 The grapes are coming off very nicely.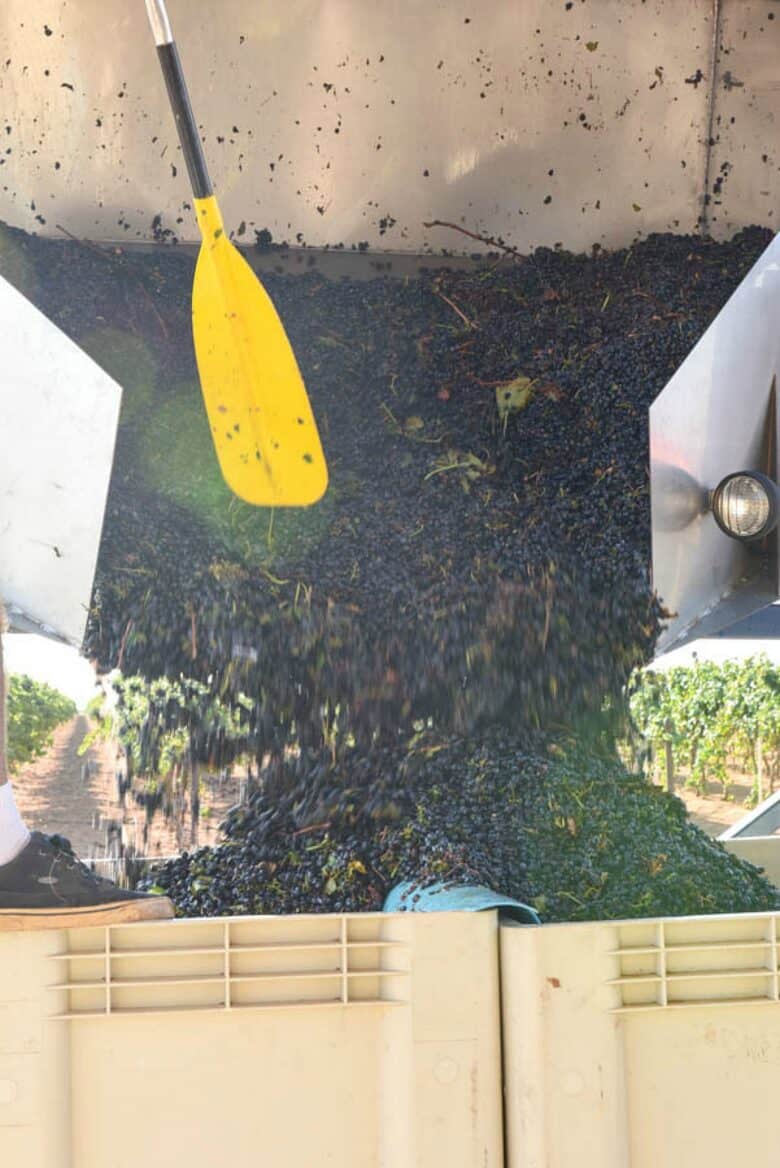 After 12 years, it is still exciting to see the grapes fall into the bins!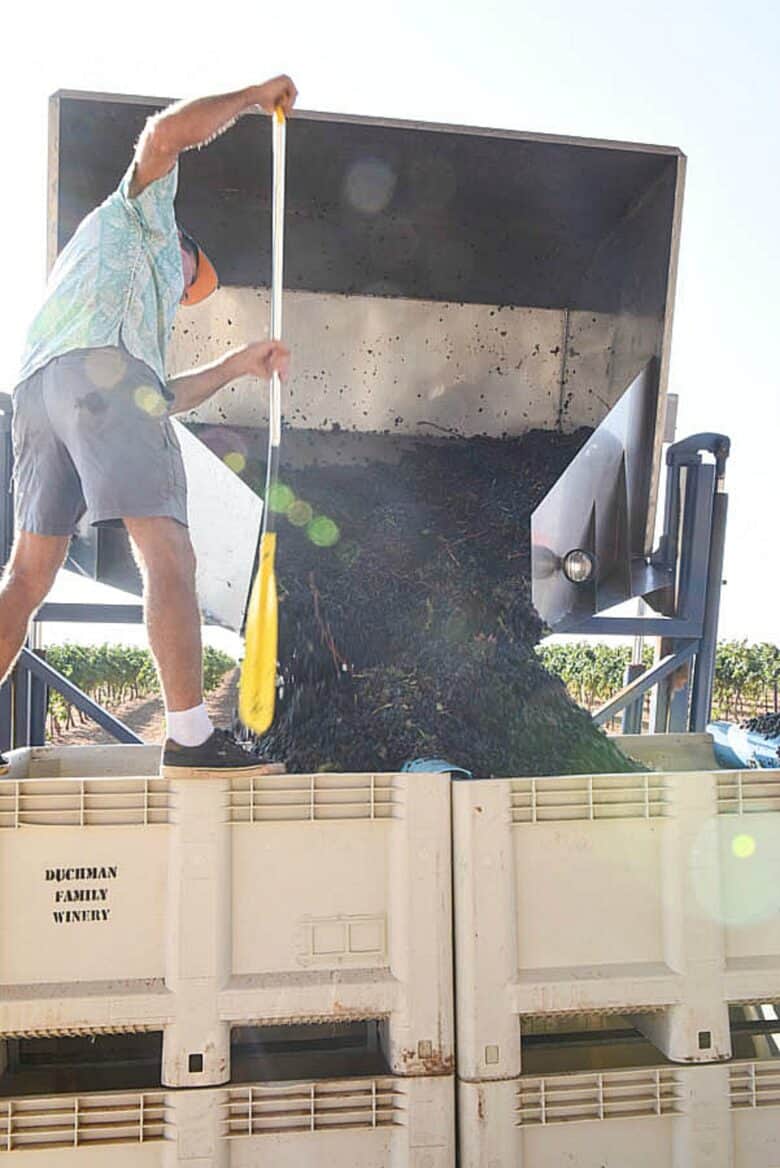 Here comes the last bit from this load. Soon the tractor will be ready to go pick up another load of grapes from the harvester!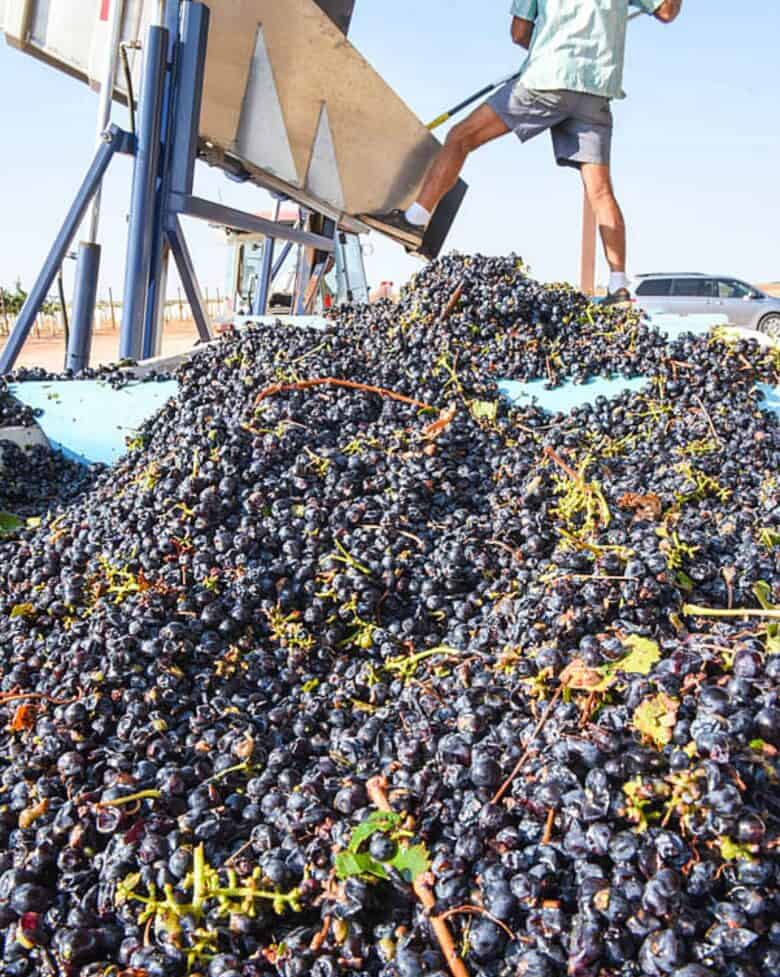 All these good looking grapes! They sure taste sweet. These grapes are about 25% sugar so they are good and sweet.
Now, for weighing and loading. Julian and John are taking turns driving the fork truck today. They sure are good drivers, very careful! No bins have been dropped this year - yet!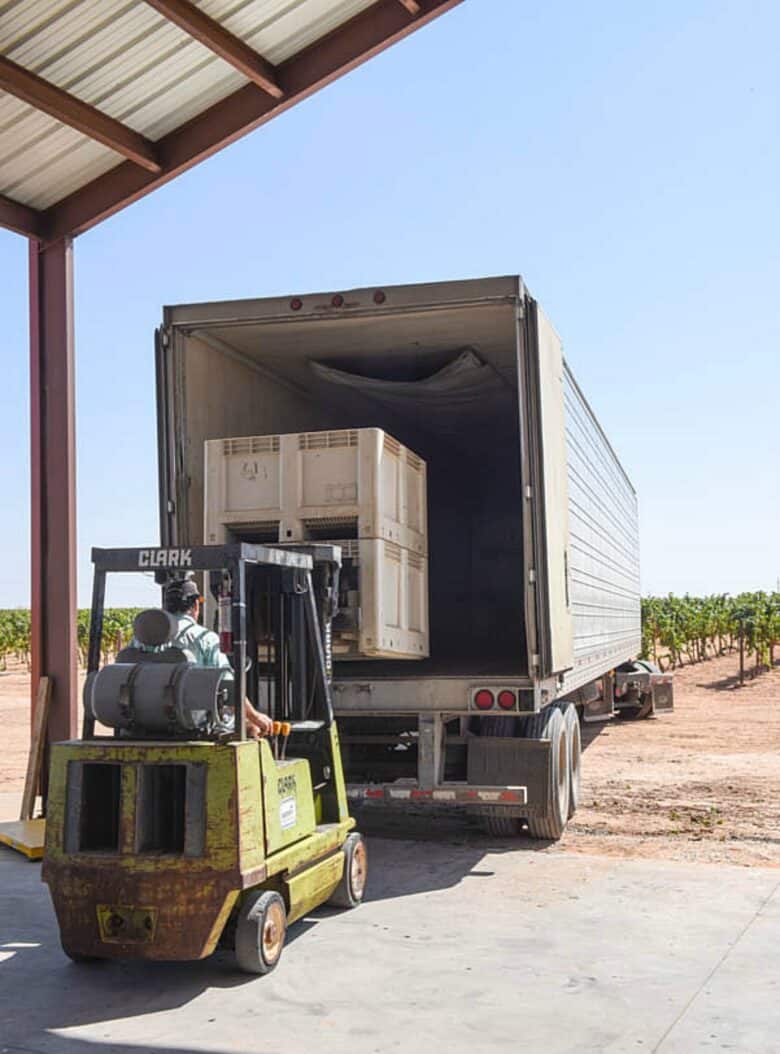 We are double stacking the first several bins, that way we can get more into the truck.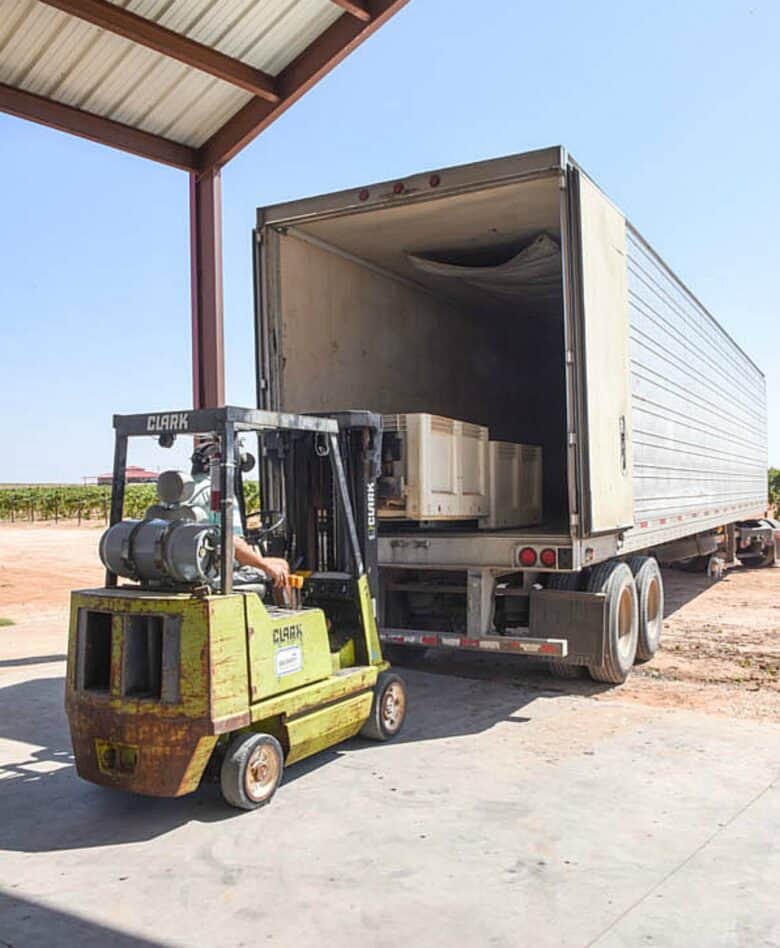 Since we don't have to really cram the bins in, we are single stacking some of them. The last few on this truck were singles. Since they are lighter than the doubles, they are much easier for the person manning the pallet jack to move around.
And just like that, Aglianico harvest 2020 is finished! Now begins the anticipation for what next year will bring.
Check out the links below for some more vineyard activities.
Crushing and Pressing Roussanne Grapes