August 30, 2018 | Vineyard | OS VINE
2018 Albarino Harvest
We are at it again, another early morning harvest and this time we have a new variety, Albarino! We are excited for the Albarino harvest since this is the first time we have harvested it. It is a beautiful morning! The sunrise is so pretty and everyone is eager to see how the Albarino grapes harvest.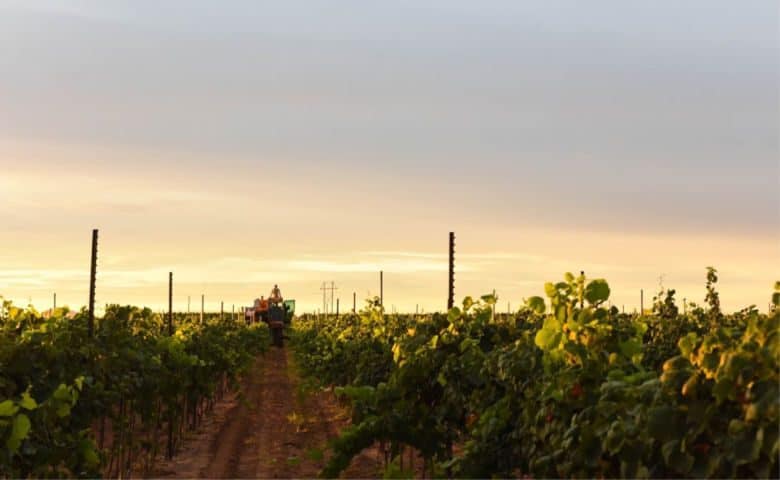 A Little about Albarino
Albarino is a Spanish white grape. They have a light and refreshing flavor which makes them great on a hot day! We planted Albarino in 2017, and are excited to be able to harvest it this year! Since these young vines are strong and have a lot of fruit, we get to use the harvester. Normally we don't use the harvester on their first harvest so that we don't damage them but since these vines are stronger than normal, we can.
A Good Start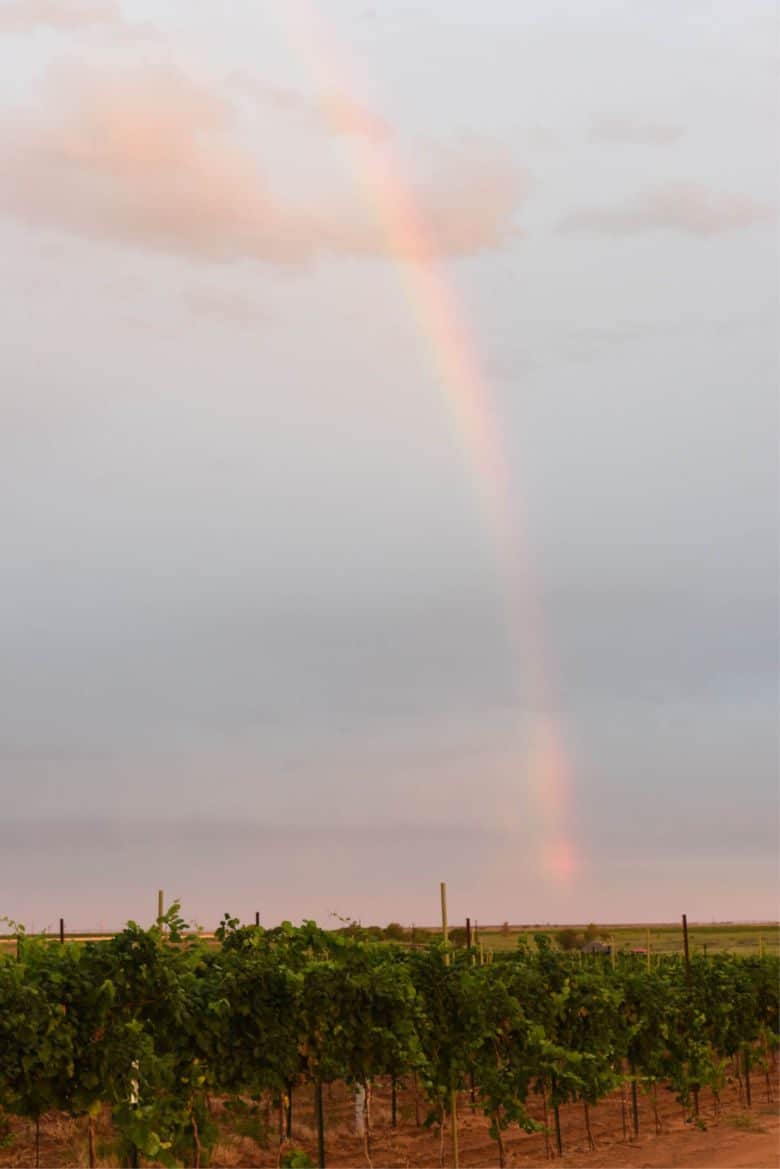 We had some rain before we started and were able to see a rainbow! It is such a great way to start the day!
Clean Albarino Grapes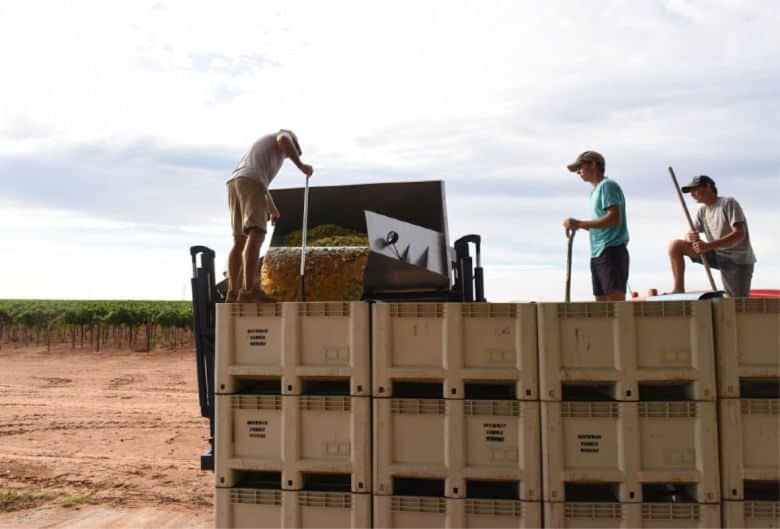 The grapes look great and that waterfall of juice is nice to see. The grapes are clean and don't have much MOG (Material Other than Grapes).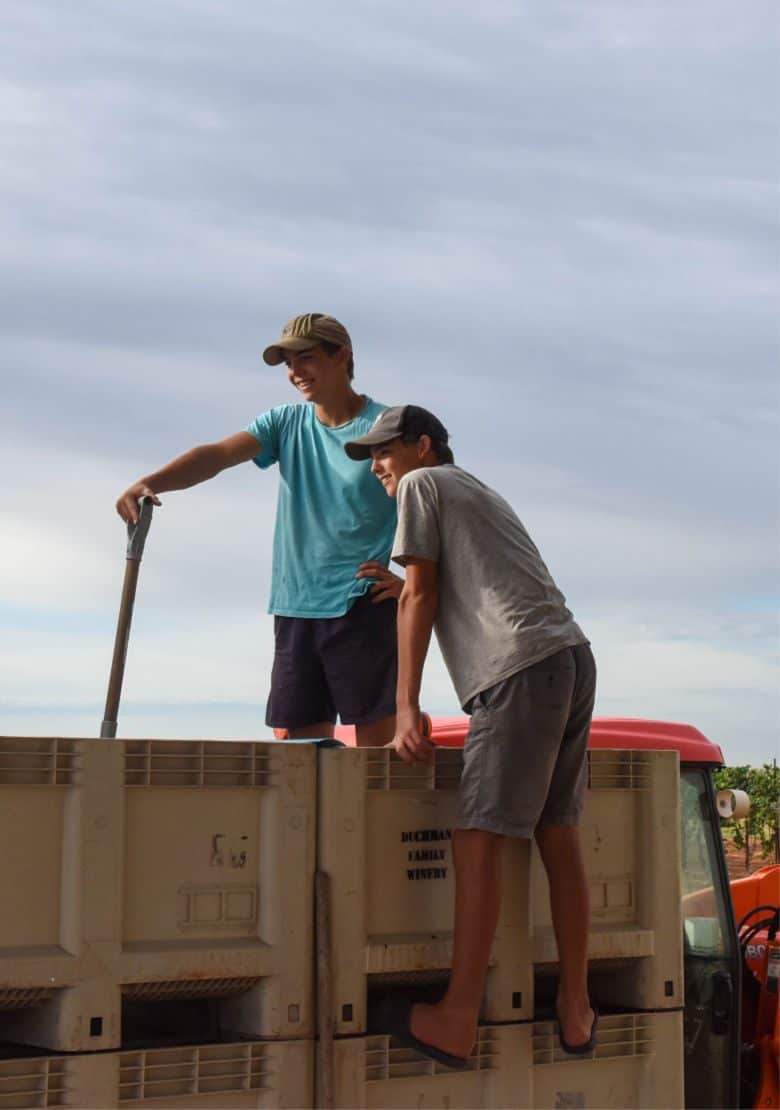 These two fellas are such happy vineyard workers/harvester drivers. You can tell by their smiling faces that they like to see the fruit of their labor!!!
Time to Wash Down
The Albarino harvest is finished, now it is time to wash down!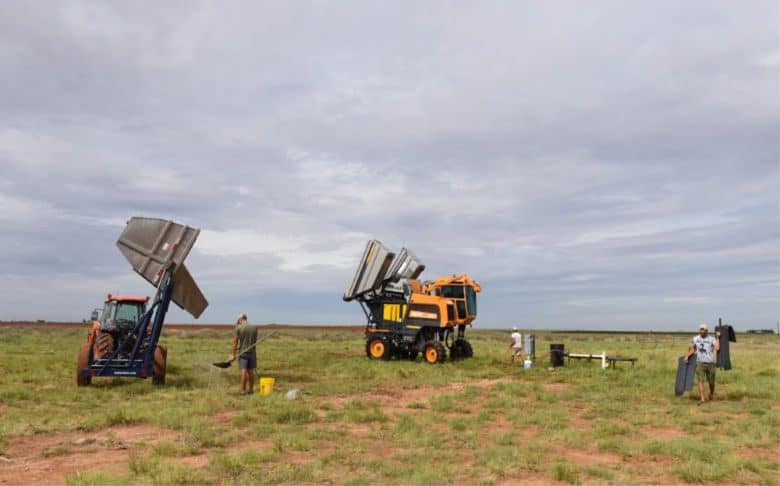 After every harvest comes the wash down. Everything gets washed, the tractor, the harvester and sometimes even the drivers!!! You can always count on a good soaking or hopefully, just to be told about one. There is never a dull moment because it's a great time for a water fight! And just like that, we are done harvesting the white grapes for this year so now we are on to the red varieties. If you are would like to see how we have harvested in previous years, be sure to check out the links below! Roussanne Harvest Continues Roussanne - 1 Acre Harvested Pellenc 4560 In Action - Video