November 8, 2017 | Building | OS VINE
The Wood Floor - Laying and Finishing
With the house sealed and water tight, it's time to start the wood floor laying! Each day was a bit slow to start but the daily rhythm was gotten into easily. Be sure to check out the ICF Building Index for a chronological account.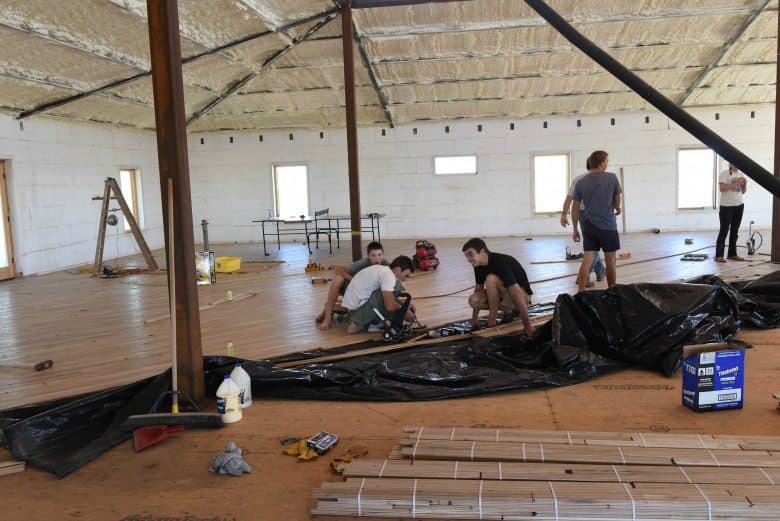 The wood floor is going in and is looking so good!!! It is so exciting to be doing the flooring - progress is being made and it's very easy to see!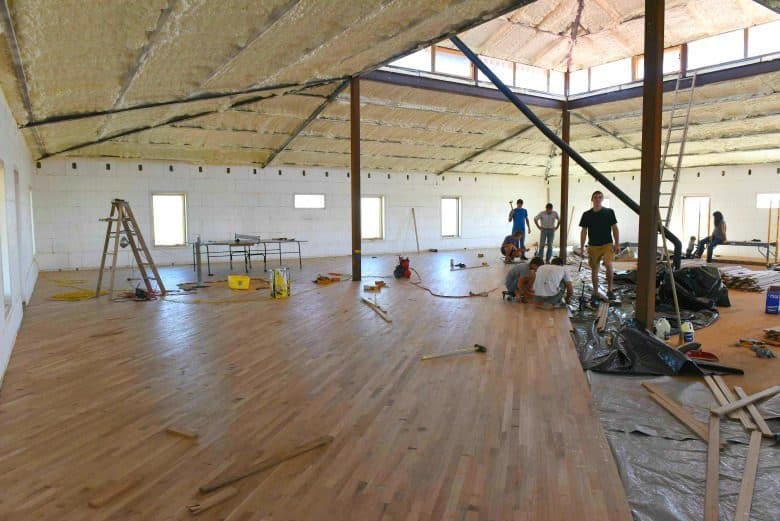 The first step is to put plastic down. We put plastic down under the wood floor as a moisture barrier. You also have to make sure there are no wrinkles in it. If there are, the wood floor will not lay flat. If there are any wrinkles in it, we try to move the plastic around to get the wrinkle out and if that does not work, we just cut the plastic so that it will lay flat!
Getting the System Down
We had a few people laying the wood out, where it would go. Then another person would put a bead of glue down. The next person would tap the board into place and finally someone would follow with a flooring nailer and nail it into place!
And the process just keeps going and going until the floor is finished! It is neat to see it laid diagonally, the effect is nice!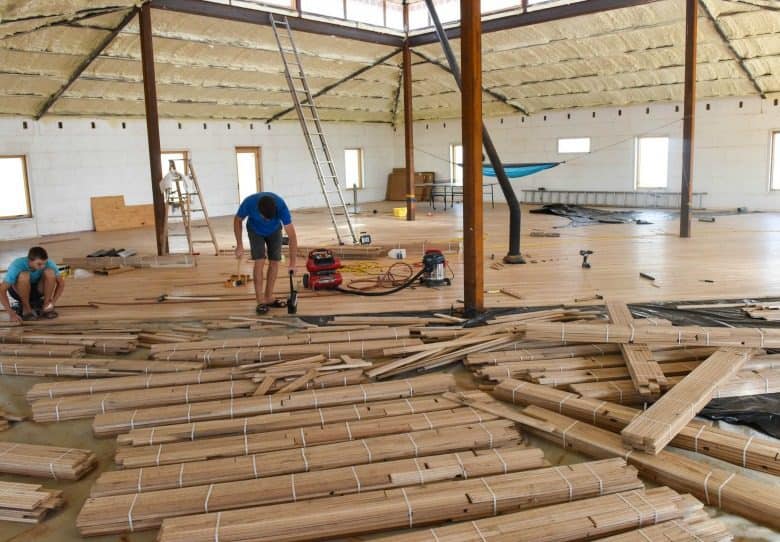 The wood floor laying is going very smoothly!
There was so much wood - perfect for finding just the right sized piece!!! As you can see, a hammock was hung and it was the perfect place to take a break, rest your back and relax!!!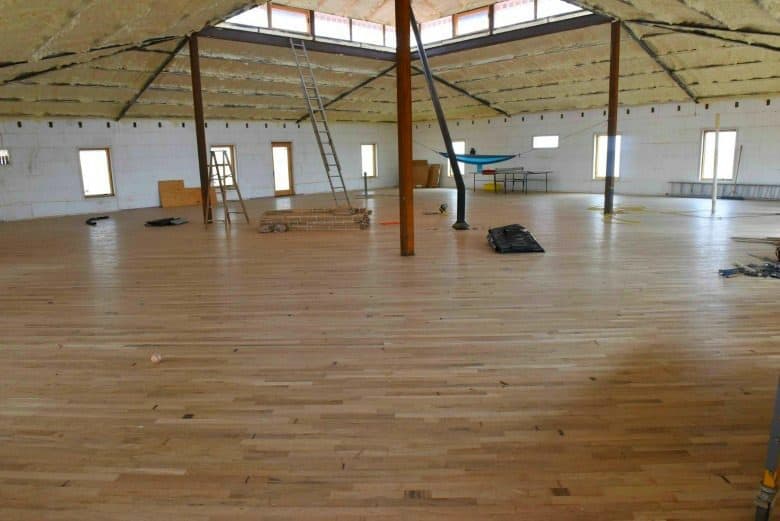 It is so exciting to see the new floor. The hard wood floor really helps make it look much more finished! It still needs to be sanded and a couple of polyurethane coats applied but that will come after the walls are finished.
If you want to see more house building posts, you can check out the links below!!!