October 14, 2021 | Building | OS VINE
The Market at Oswald Vineyard
The Market at Oswald Vineyard is now up and running! Whether you need a gift item, something for your home, a sweet treat or a healthy loaf of bread, the Market has you covered - Polish and Swiss pottery, Spanish tile murals, German Pewter, sugar cookies, cupcakes, cinnamon rolls and bread.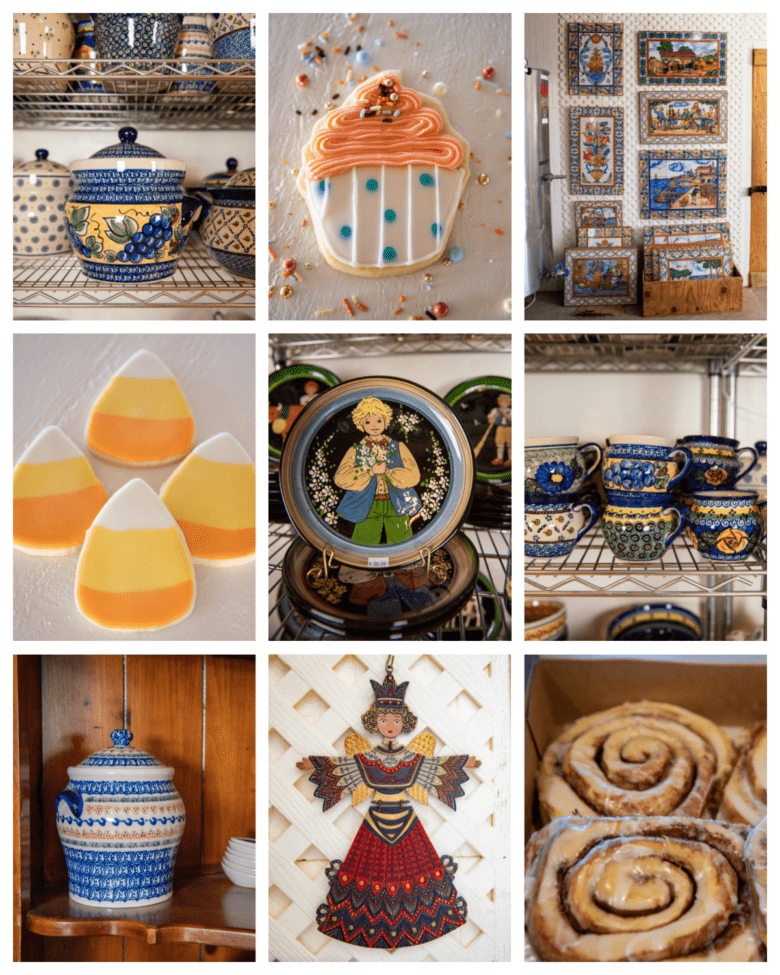 If you have read our About Oswald Vineyard page, you know that we lived in Switzerland for 4 years and had two sons born there. These unique items (Polish pottery, Swiss pottery, handpainted tile murals from Spain and handpainted German pewter) are some of our discoveries while traveling.
Pottery, Pewter and Murals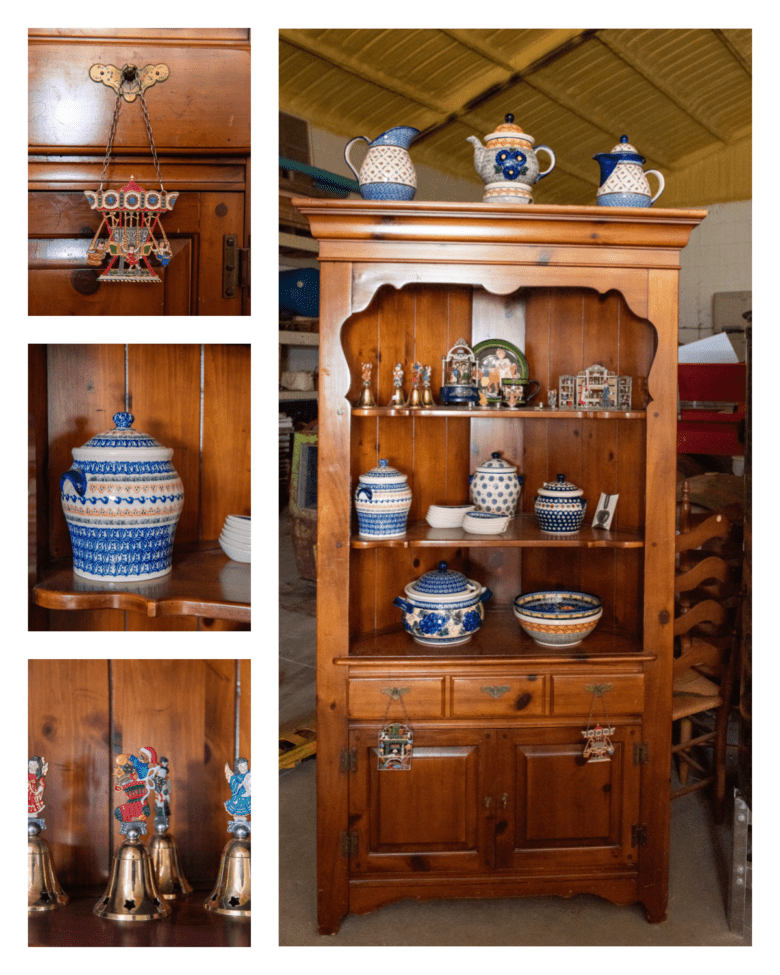 When we lived in Alabama, we imported Polish and Swiss pottery, Spanish tile murals and German pewter.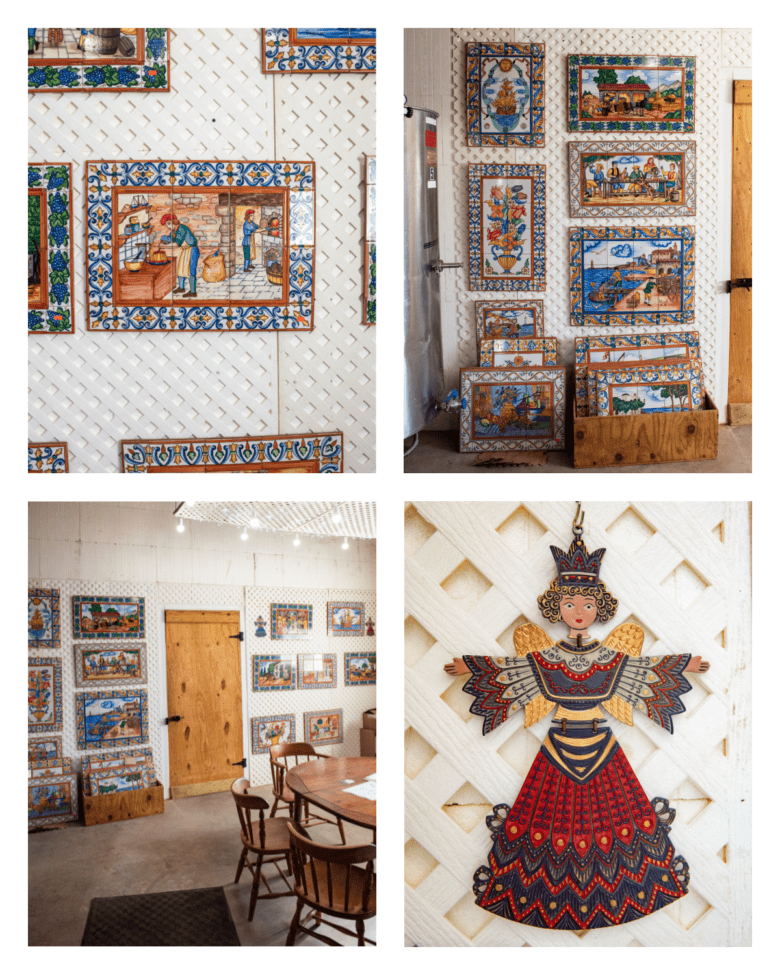 We have murals, pottery and pewter displayed at the tasting room but we have even more pottery and pewter at the house. The room at the house sure looks cheery with all the pottery and pewter displayed.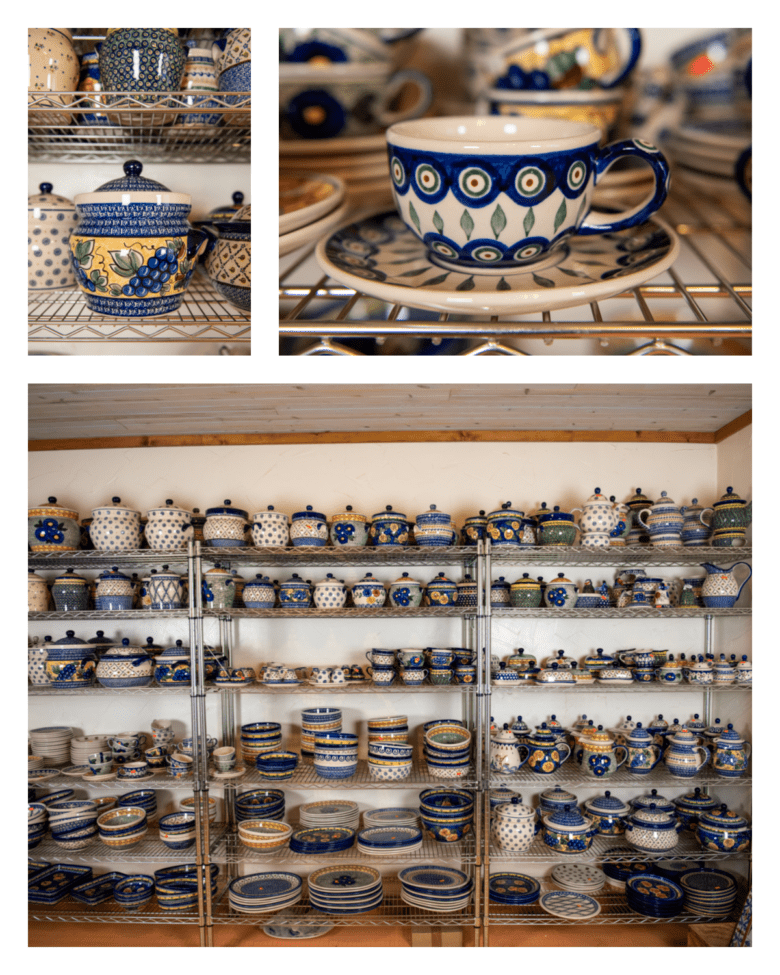 Polish pottery is very durable, in fact, that it what we use daily as our dishes! It is so bright and colorful, it definitely brightens up the table and the kitchen.
The Market at Oswald Vineyard has dishes, bowls, serving platters, pitchers and canisters just to name a few!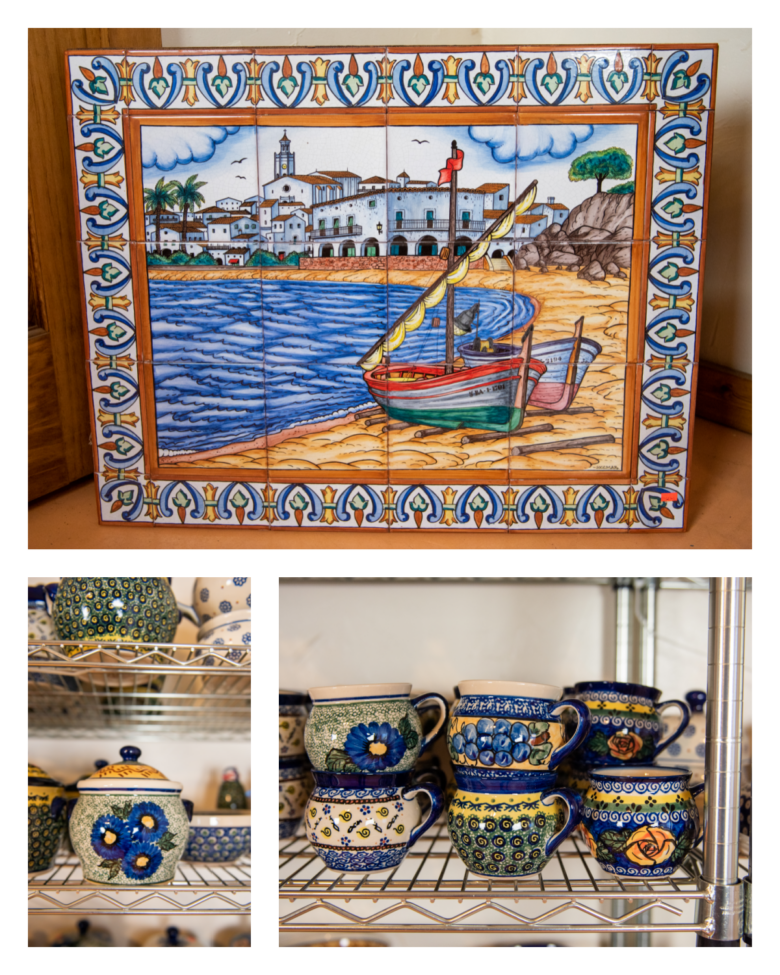 The handpainted tile murals from Spain come mounted on a board and have hooks on the back so they are ready to hang in your home. If you'd like, you can detach the tiles from the backing and mount them as a backsplash. Either way you show off you mural, it looks great!
The German pewter is all hand painted. We have Christmas themed music boxes which are so much fun to have out and listen to. We also have hand bells, candle holders, market scenes and Christmas tree ornaments.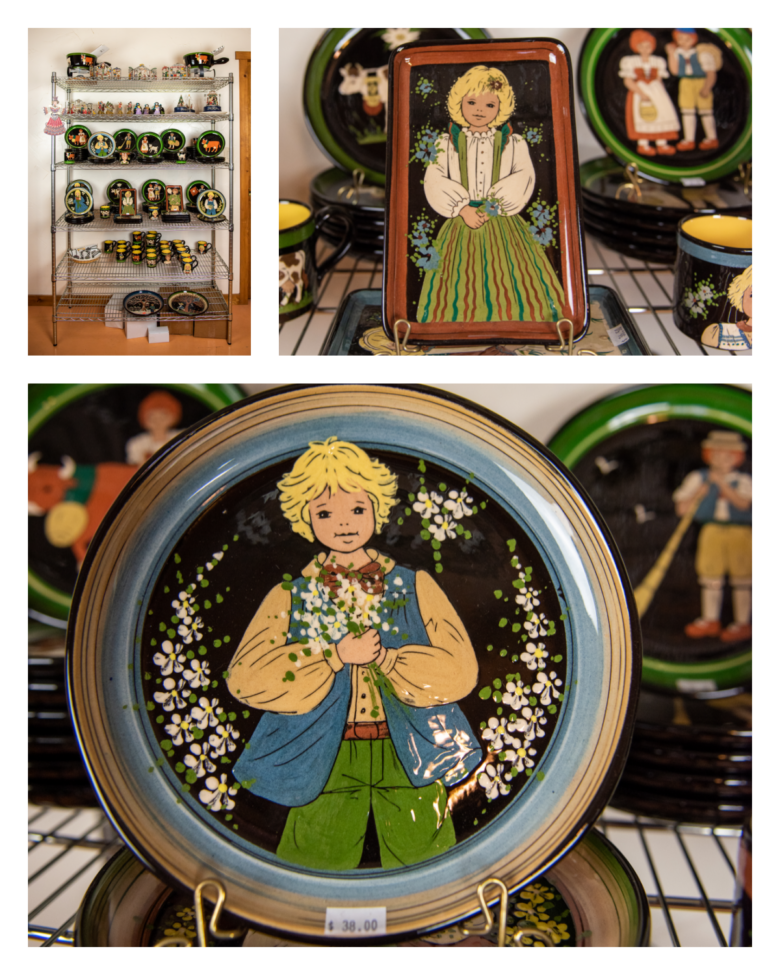 The Swiss pottery is also hand painted. They have such typical Swiss folk scenes ranging from boys and girls, to men playing the Alp horn, to cows and goats. We use Swiss pottery coffee cups for coffee at breakfast most weekends. It is fun to pick from the different scenes!
Fresh Baked Goodies
The fresh baked goodies have been a yummy addition to the market at Oswald Vineyard. Dina-Marie does the baking and decorating for the market. Items are baked fresh to order so, be sure to call and get your order in today!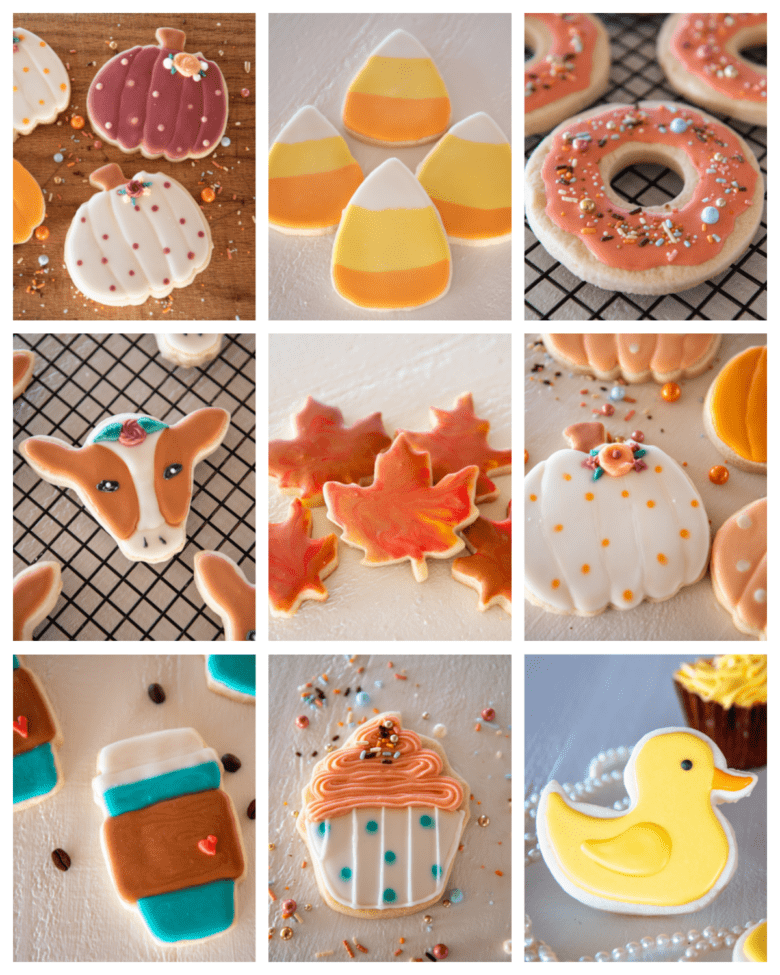 Dina-Marie does seasonal themed sugar cookies. She also does special orders for birthday parties, events and family gatherings.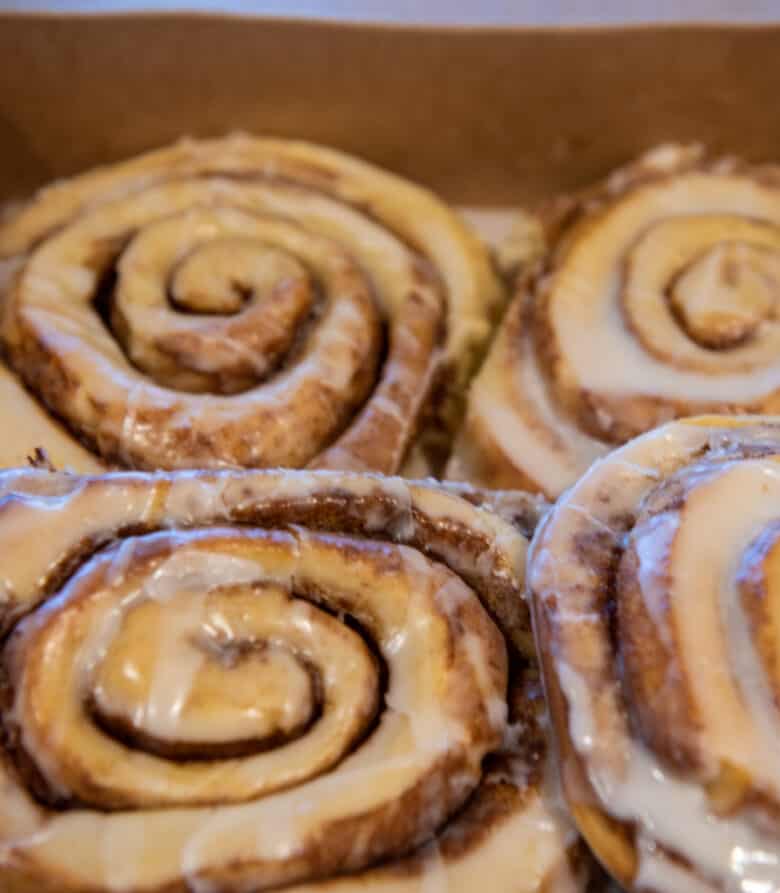 Cinnamon rolls make for the best breakfast, dinner or snack! They are so yummy and soft with a vanilla glaze.
For more information on the Market at Oswald Vineyard items, call 806-686-4738.
For other winery/vineyard posts, check out the links below!
Bottling and Labeling Moscato 2019