October 29, 2020 | Wines | OS VINE
Roussanne 2017
Oswald Vineyard's Roussanne 2017 is made from the varietal Roussanne. It is a French white grape that grows great on the Texas High Plains. Our Roussanne was grown, harvested and produced on location at Oswald Vineyard.
Roussanne grows great in the dry, hot weather of Texas. The dry heat is great since it helps keep the molds from growing on the vines. The grapes are very nice to eat on a hot summer day!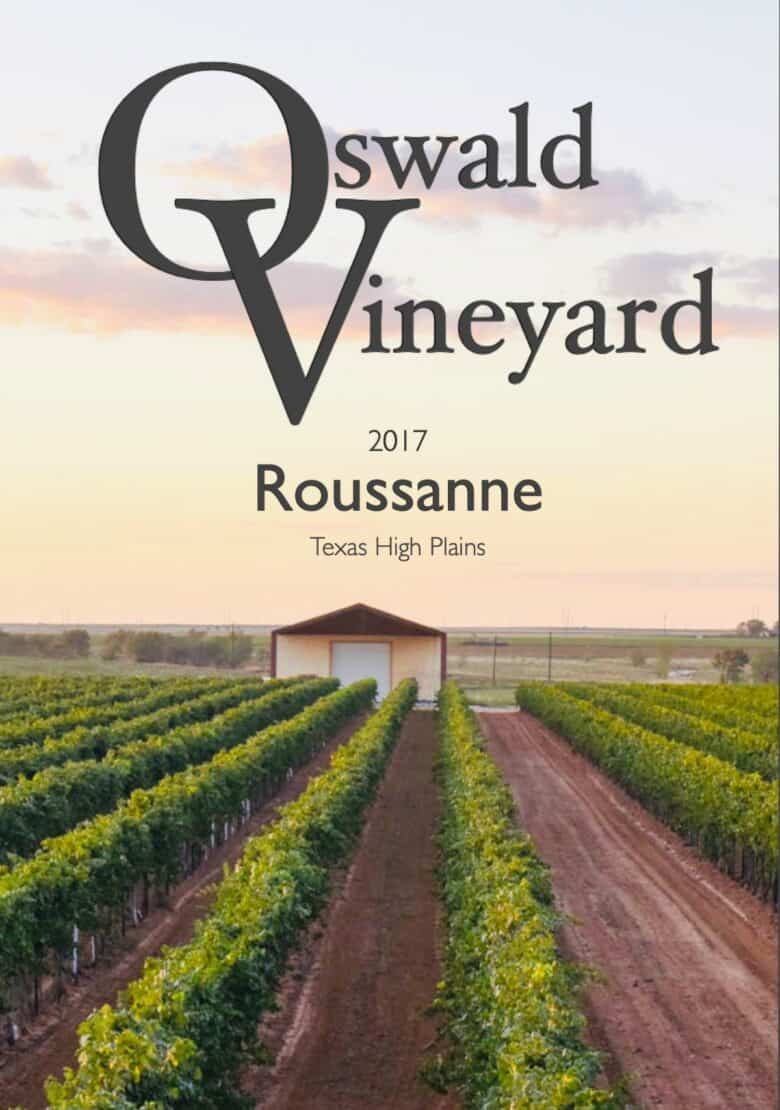 About Roussanne 2017
Roussanne 2017 is a semi-sweet white wine that is full bodied with hints of apple, pear, oak and honey. It has a sweet and floral aroma. Since it has such a full body and rich flavors, it has been called, the white wine for red wine drinkers.
This wine pairs well with a variety of food from appetizers (cheese, crackers and salami) to seafood, chicken and turkey. It is also nice to drink by itself.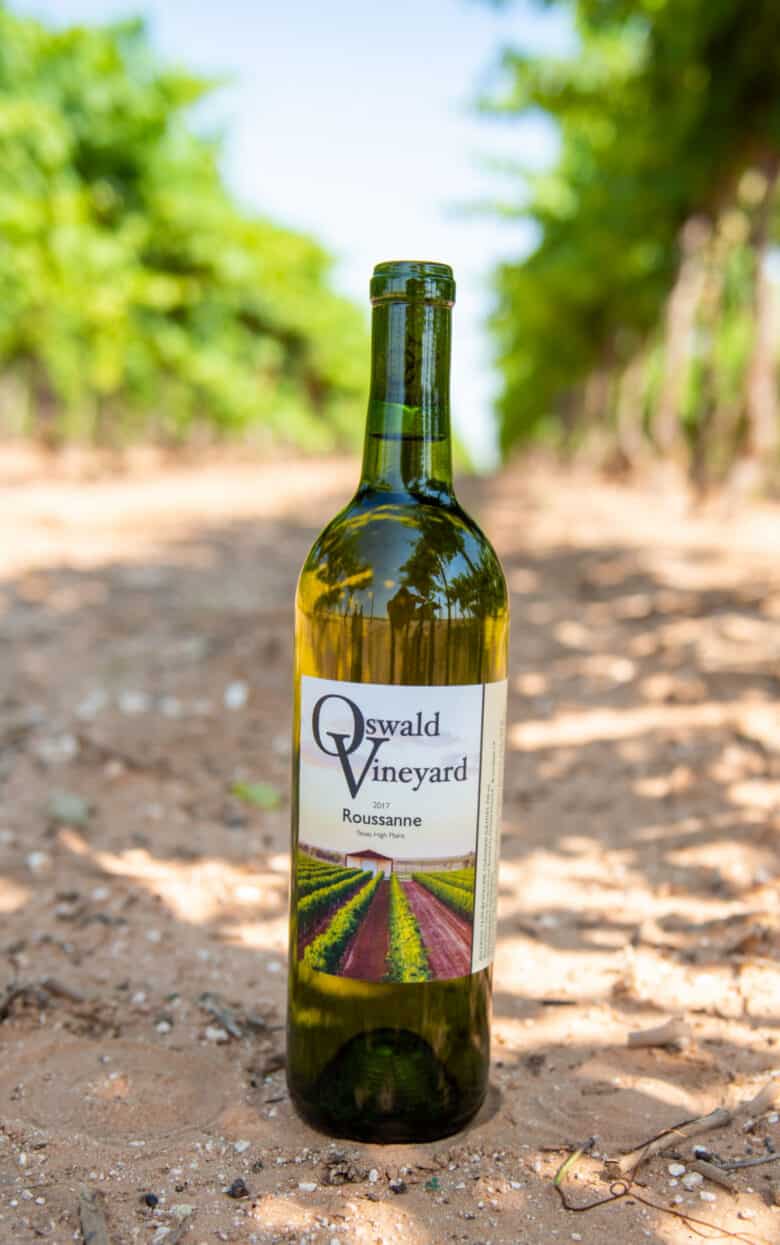 We aged this wine in oak barrels for two years. The oak barrels help the flavors to mellow and also adds extra flavor from the oak to the wine, giving it a very light oak flavor.
It is a great wine for all occasions. Great for all seasons too. It is light enough that it is refreshing to drink in the summer but it is also warm enough to drink on a cool night.
$27/bottle, call to order 806-686-4738.
For more articles about Roussanne grapes, be sure to check out the links below!
Crushing and Pressing Roussanne Grapes