October 29, 2020 | Wines | OS VINE
Moscato 2017
Our Moscato 2017 wine is made from the Moscato Giallo varietal. Grown, harvested and produced on location at Oswald Vineyard.
Our Moscato grapes have such amazing flavors. They have hints of grapefruit and orange that make them the most desired grape to eat in the vineyard! It's fun to see how those flavors in the grapes carry over into the wine, making it a favorite!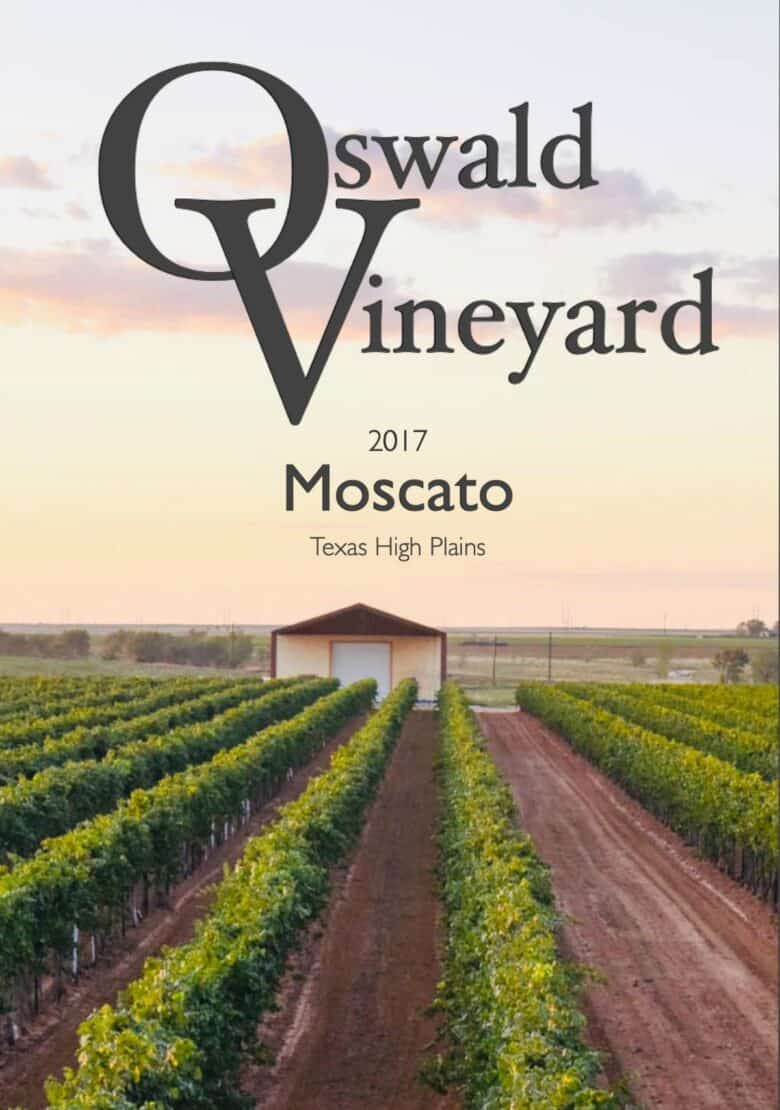 About Moscato 2017
Moscato is our sweet dessert wine. It has fruity and floral notes with a hint of spice and oak that make it a nice, light wine. It also has a golden yellow color and is great to drink by itself or with some food.
Since it is a sweet wine, it is nice to pair it with more savory foods. It pairs great with cheese, crackers and salami.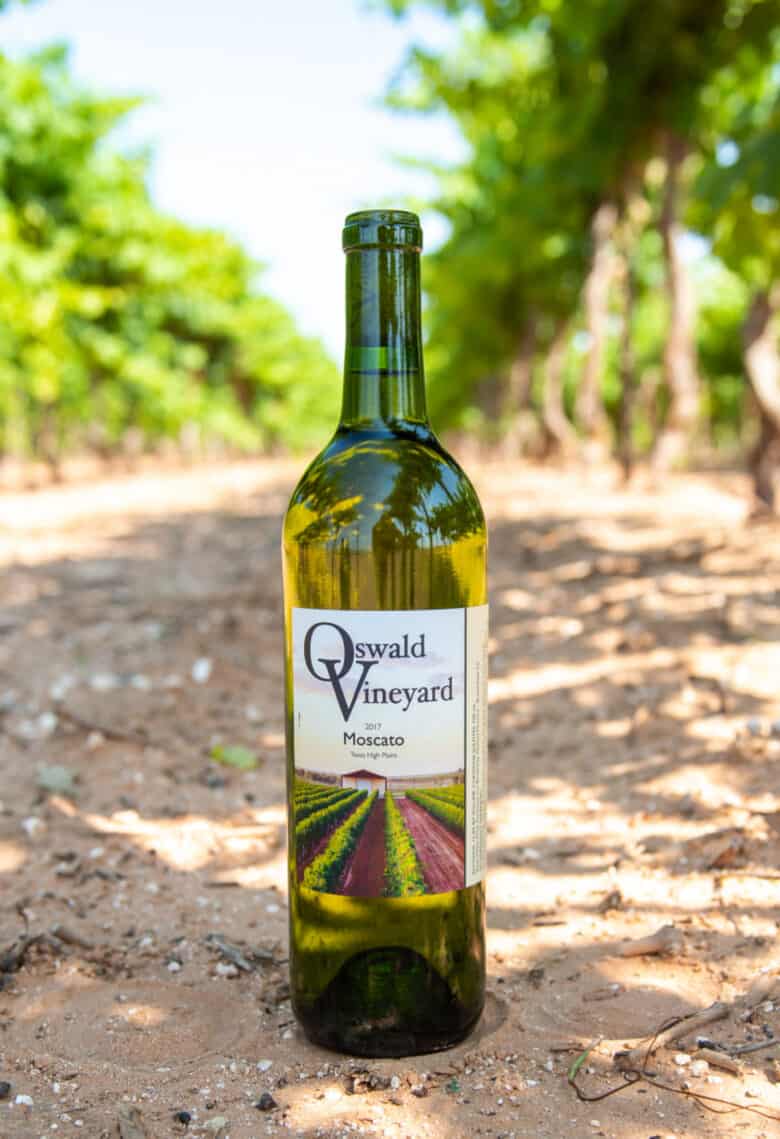 We aged this Moscato 2017 in oak barrels for two years. The oak barrels let the flavors mellow and meld. They also help to smooth all the flavors together.
$25/bottle, call to order 806-686-4738.
For more vineyard content, be sure to check out the links below!