June 4, 2021 | Corgipoos | OS VINE
Jingles Corgipoo Litter - Spring 2021
Jingles had her second corgipoo litter that included 5 puppies! Check out Corgipoos - Corgi Poodle Mix for more information about this wonderful breed and to find links to past litters.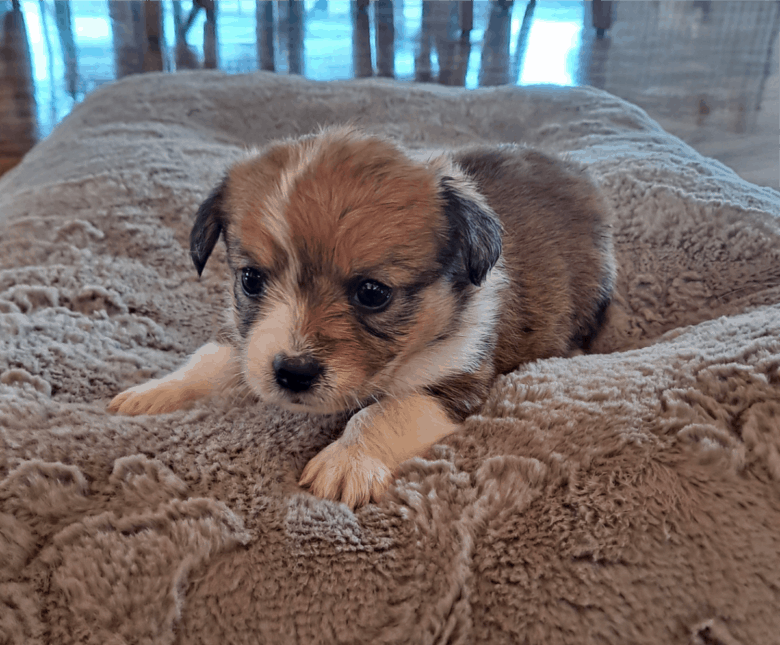 Born March 12, 2021, these 5 adorable puppies went to their new homes at the end of April. I have to admit, this litter is probably the slackest I have been with picture taking!
Corgipoo Litter Pictures
Born during pruning, this corgipoo litter got plenty of exercise with daily playing and attention. But, I did not do a photo shoot to get the cute pictures I have with past litters.
So, I thought you might enjoy seeing examples of the puppies' pictures that I send to their families.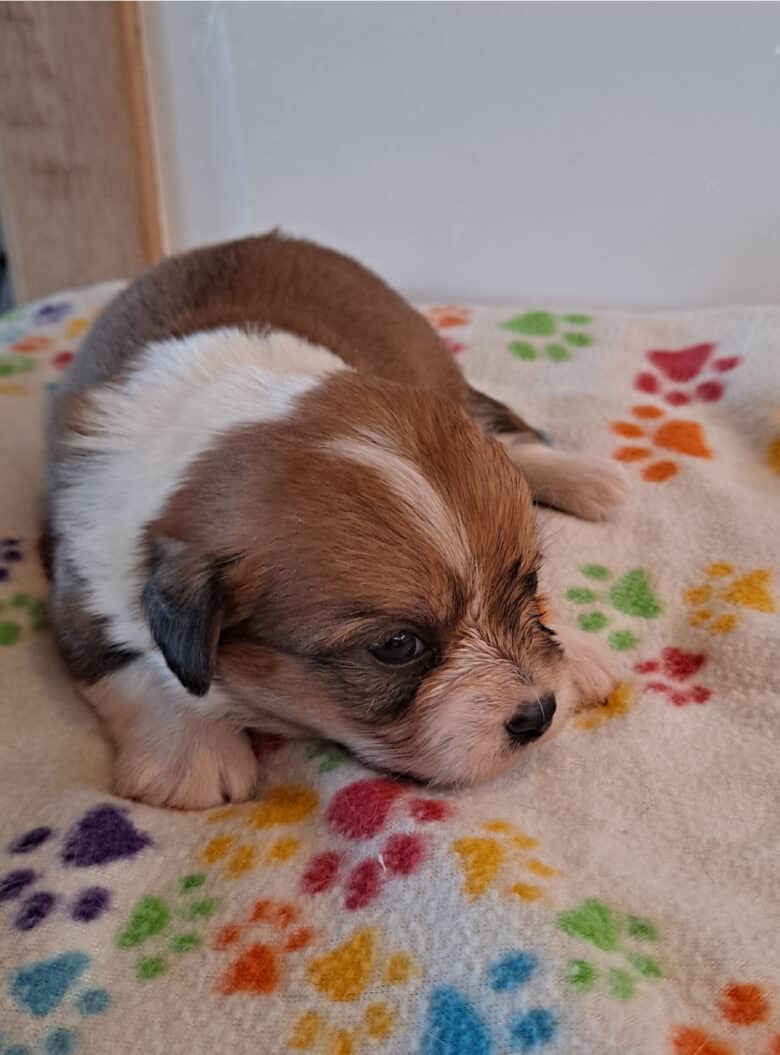 Weekly Updates for Families
When you select one of our puppies, I send weekly updates (via text) to the corgipoo's waiting family so they can enjoy the growth and development of their new family member.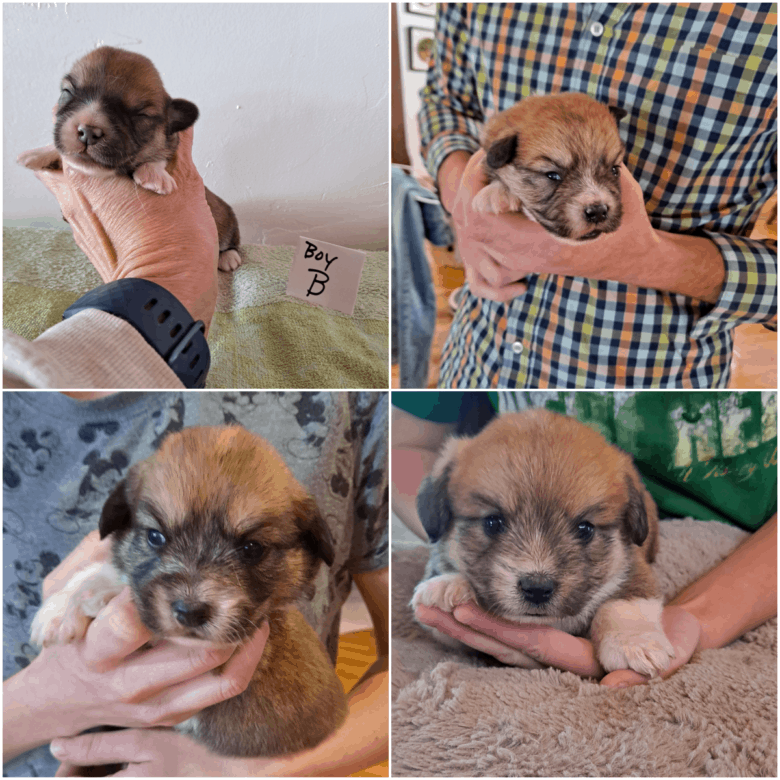 I have found weekly updates to be a great way to help a family, especially with ones having small children, to build excitement and anticipation for the corgipoos' homecoming.
Corgipoo Litter Particulars
Jingles second litter had 3 girls and 2 boys. Jingles is a red and white, AKC corgi. Her mother was a red and white but her father was a tri colored corgi.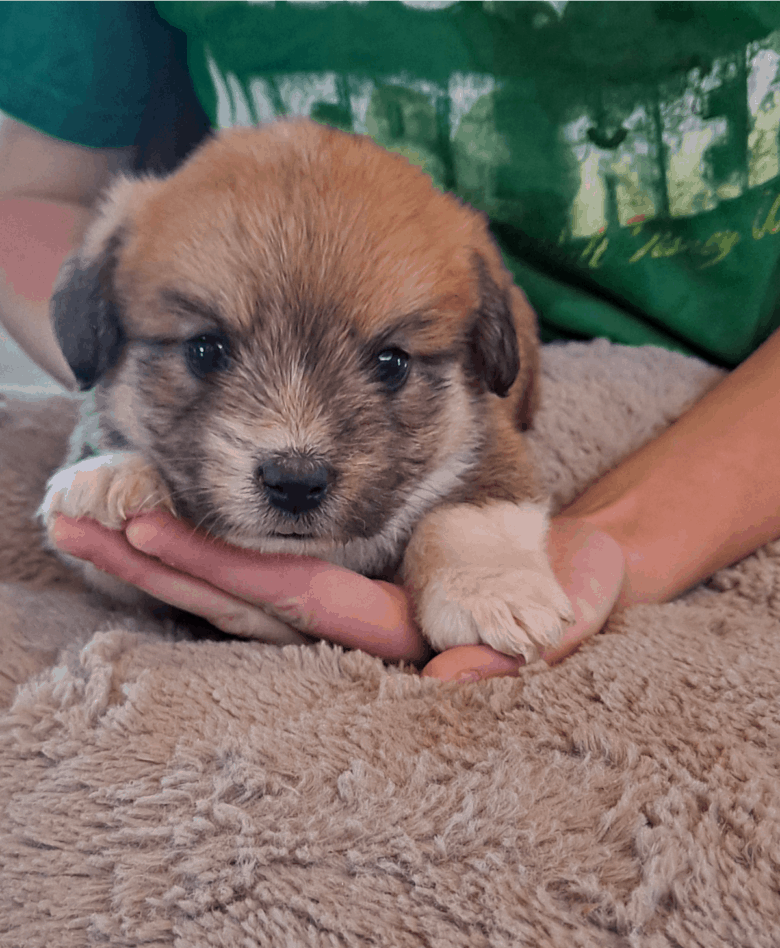 With this litter, Jingles had 4 red and whites ( 2 girls and 2 boys) and 1 tri colored girl. Needless to say, the tri colored girl really stood out! Turns out, one of the red girls and the tri colored girl both went to the same family!
Yes, one family got sisters! It is always so cute when siblings can stay together. Their family reports that they play together very well and have adjusted wonderfully. I have requested that pictures be sent so I can share them with you!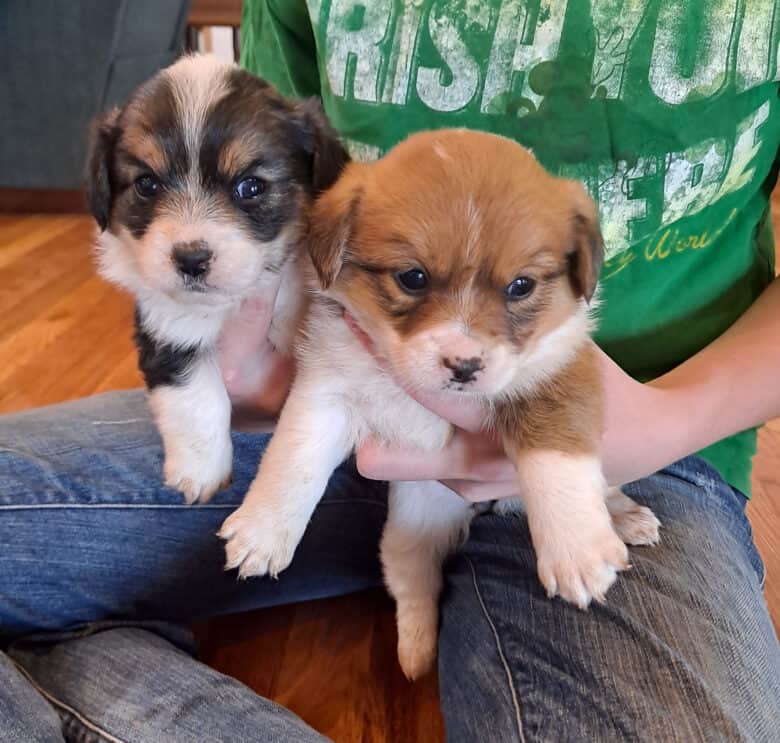 If you are interested in our corgipoos, please leave a comment and I will send information!