November 13, 2020 | Corgipoos | OS VINE
First Time Corgipoo Mom
Jingles, our red and white corgi became a mom for the first time ever and it was of a corgipoo litter. She had 5 puppies! For more information be sure to check out our Corgipoos - Corgi Poodle Mix page!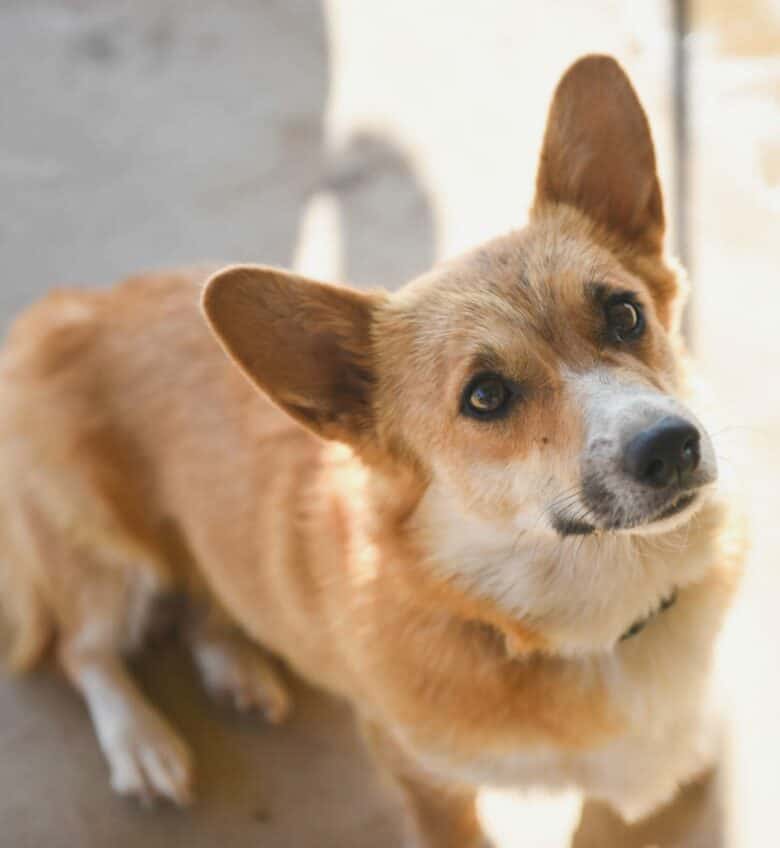 Since it suppose to be better for the female, I did not let Jingles mate with Bernie during her first heat cycle. Jingles, a Pembroke Welsh Corgi matured nicely and makes a great mom. She is still a super playful dog and loves to play fetch!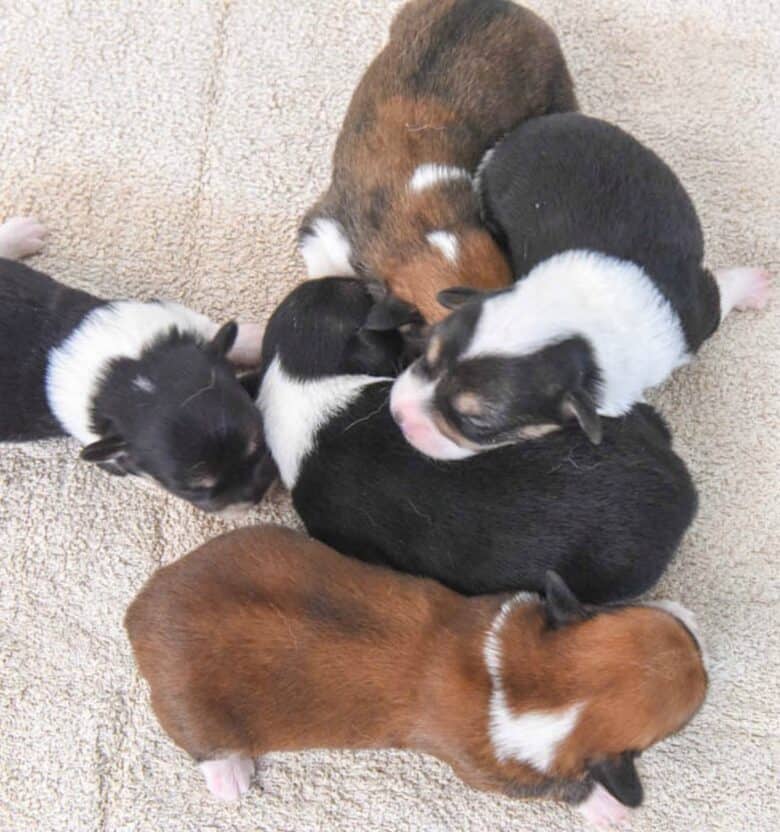 Jingles had three tri colored corgipoo puppies and two red and white corgipoo puppies who had her coloration. Being so young, the reds looked more sable but they began to lighten around the ears so I think they will be reds.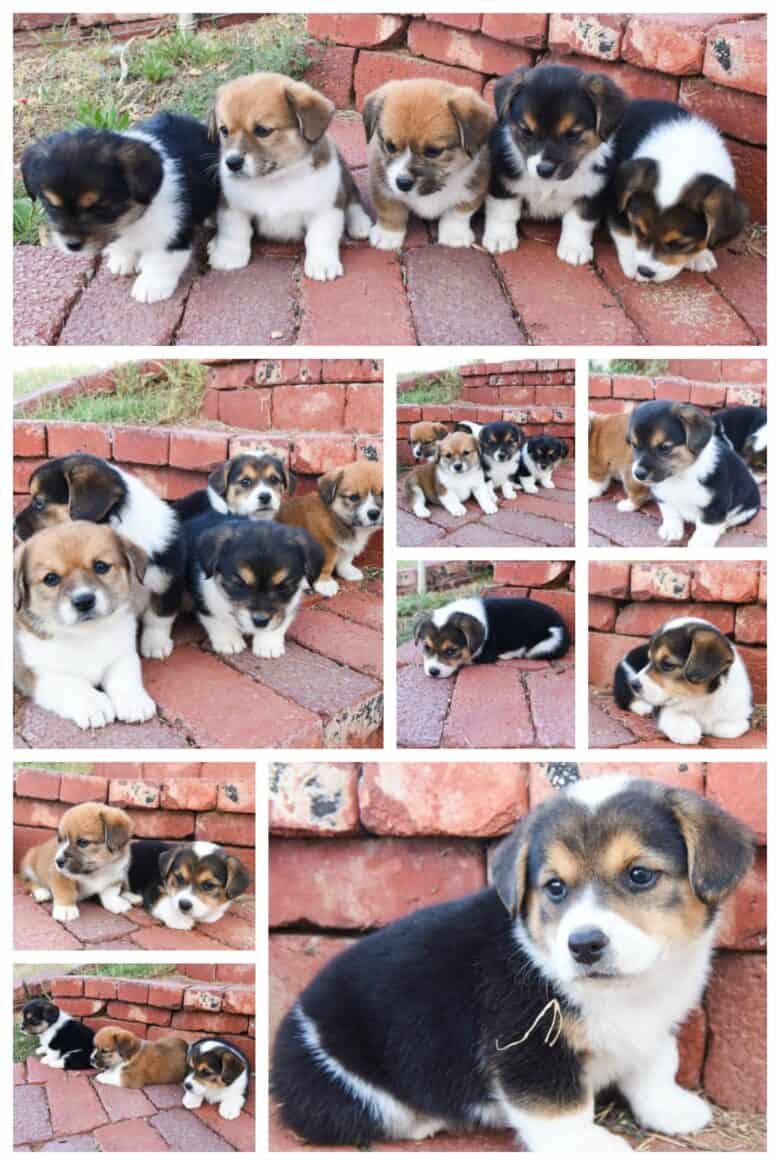 When the puppies are first born, their eyes are closed. Puppies eyes open around 7 - 10 days. Once they open, they sure have more personality!
They sure are cute and playful puppies!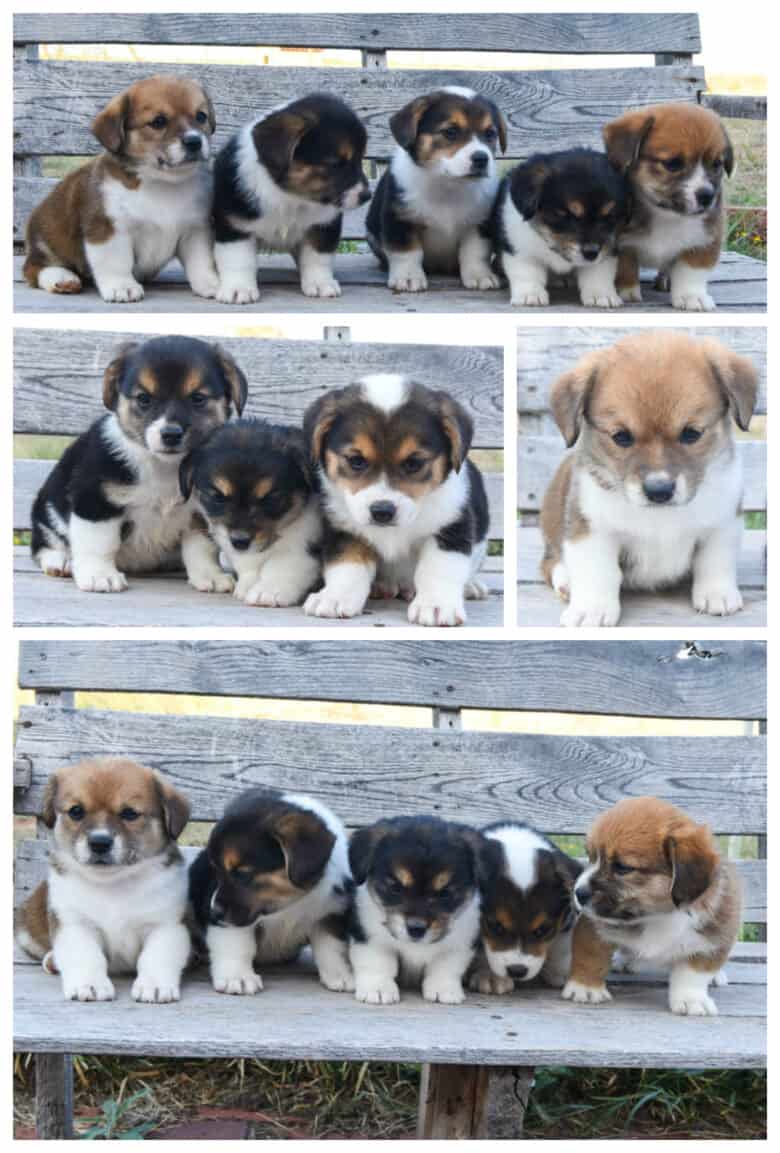 In true corgi fashion, each puppy's ears stood up by the time they went to their new homes at the first of October 2020.
Past Litters
In the following links, you can see previous litters from our tri colored Pembroke Welsh Corgi, Bangles.
Corgipoo Questions
Here are a few common questions that I am asked.
How do I get a corgipoo?
Please leave a comment expressing interest and I will be glad to send you updated information about pricing, location and other information.
Are your puppies socialized?
Our puppies are birthed in our home and raised in our living room. Once they are older, we have a puppy play area where they can explore, play, run and still be protected from harm.
Each puppy gets a lot of love and attention - one of the benefits of having a large family! They are around children, adults, other dogs, cats, chickens and see our cows.
Are your puppies AKC?
Our corgi females are all AKC dogs. However, as a corgi poodle mix, their puppies are not registrable. They are considered a designer breed. In fact, my vet says that they not only contain the best of both breeds but the mix makes for a stronger, healthier dog.