October 24, 2018 | Corgipoos | OS VINE
Corgipoo Puppies Fall Litter
Talk about adorable! There is just no other way to say it but that corgipoo puppies are absolutely adorable! This is our third litter and they just get cuter. For more information be sure to check out our Corgipoos - Corgi Poodle Mix page!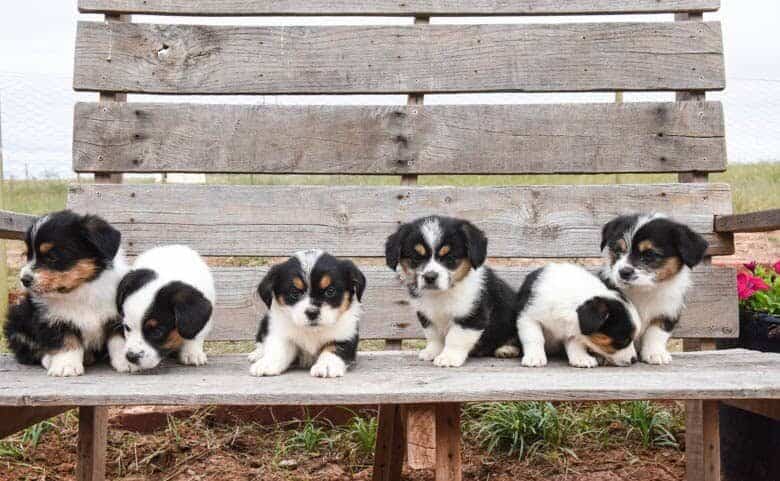 We have had corgis for years. Our first ones were Sophie and Scruggs (named after Earl Scruggs the banjo player). The only problem with corgis is that they shed - a lot! So, when I began looking for another, I wanted a corgipoo - a corgi mixed with poodle so as to minimize the shedding. Problem was, I could not find a corgipoo puppy! Well, I found one but, it was soooo expensive and then shipping on top - well, let's just say, I was NOT going to pay that much for a puppy!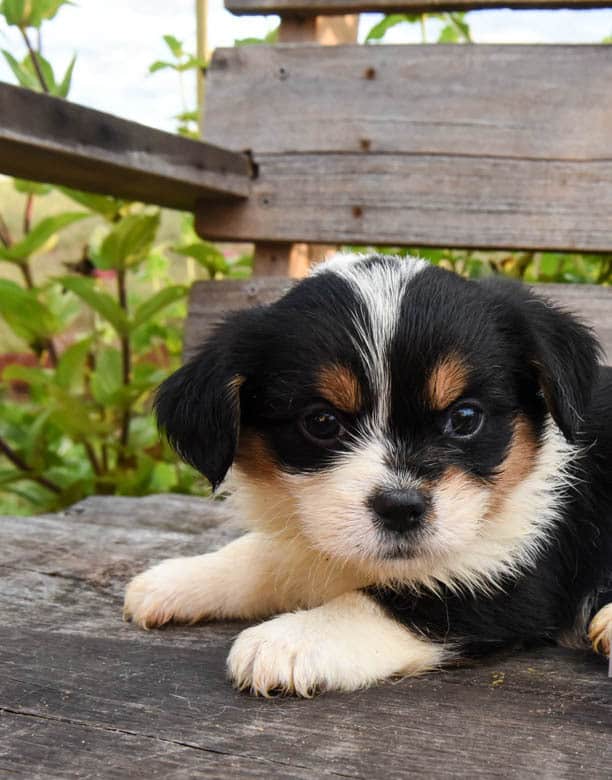 Since we already had Bernie (the dad to our puppies), I decided to look for a female corgi. Enter, Bangles the mother to our corgipoo puppies. I have to say that I love having puppies around. They are so lively and cute. And, these are such little fur balls. Oh, and I forgot to say mischievous. They are just looking for what they can get into! But, no matter, they are cute none the less!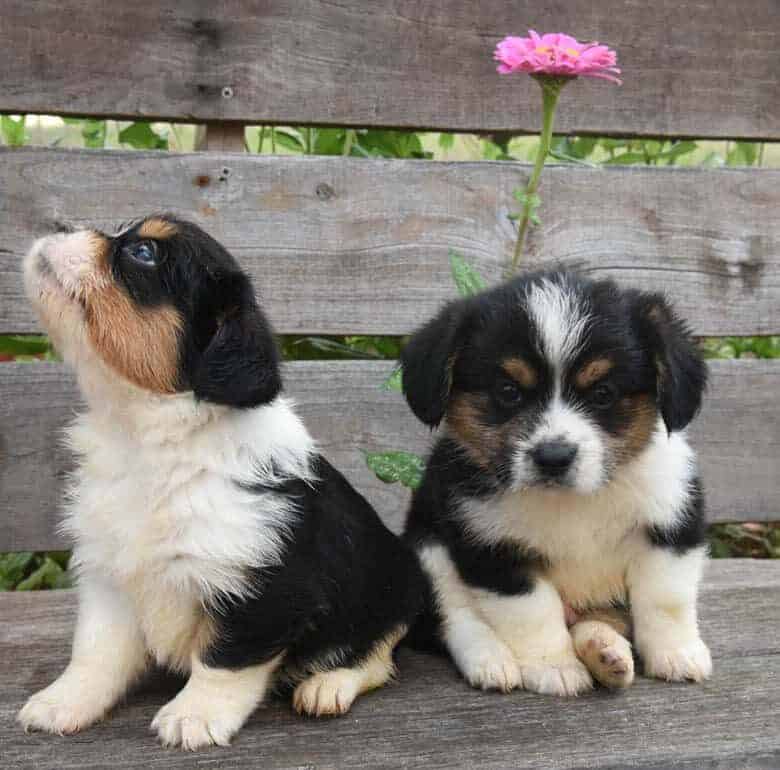 See Pictures of Our Other Litters:
Do Corgipoo Puppies Shed?
People often ask me if corgipoo puppies will shed. I asked my vet about the shedding and he said it depends. At the least, corgipoos will shed less than a corgi. That is saying a lot! From everyone I have talked to who has gotten one of our puppies, they do not shed. Since corgipoos are hypoallergenic, they are great for those with sensitivities to dogs!
Corgipoo Temperament
Corgipoos are active but like the corgi and poodle, they adapt well to any environment. Of course, our corgipoo puppies are active and playful because after all, they are puppies. As adults, they calm down and, like the corgi and poodle, they are very intelligent dogs. They love being challenged and taught new tricks. They are obedient but like to test - they will take control if you let them! Corgipoos are loyal and eager to please.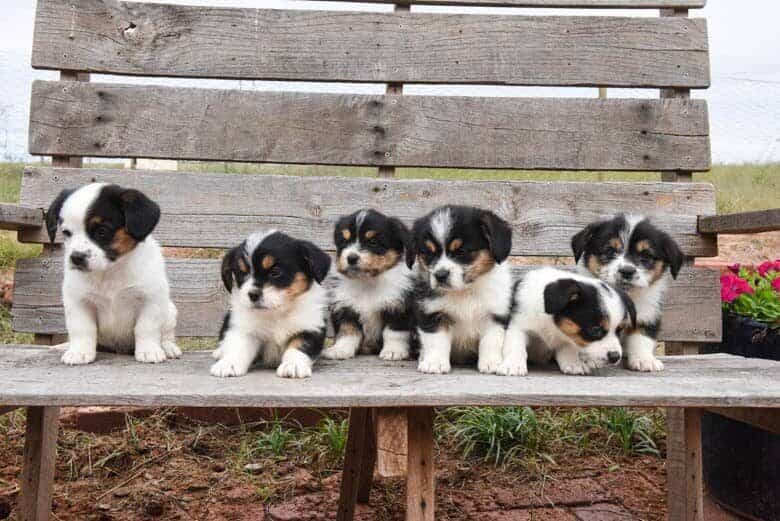 Corgipoo Size
Bangles our female corgi weighs about 20 lbs. Bernie our male is about 15 pounds. Our corgipoo puppies have averaged about 18 - 22 lbs full grown.
Future Litters
Like I said, I love having puppies and thankfully my family does too! Since posting the last photos of our puppies, I have had a lot of requests for a puppy. If you are interested in a corgipoo of your own, leave a comment and I will get you more information about them.