October 28, 2020 | Wines | OS VINE
Aglianico 2017
Agliancio is an Italian red grape which grows very well on the Texas High Plains. The wine is dry and full bodied. Aglianico 2017 was grown, harvested and produced on location at Oswald Vineyard.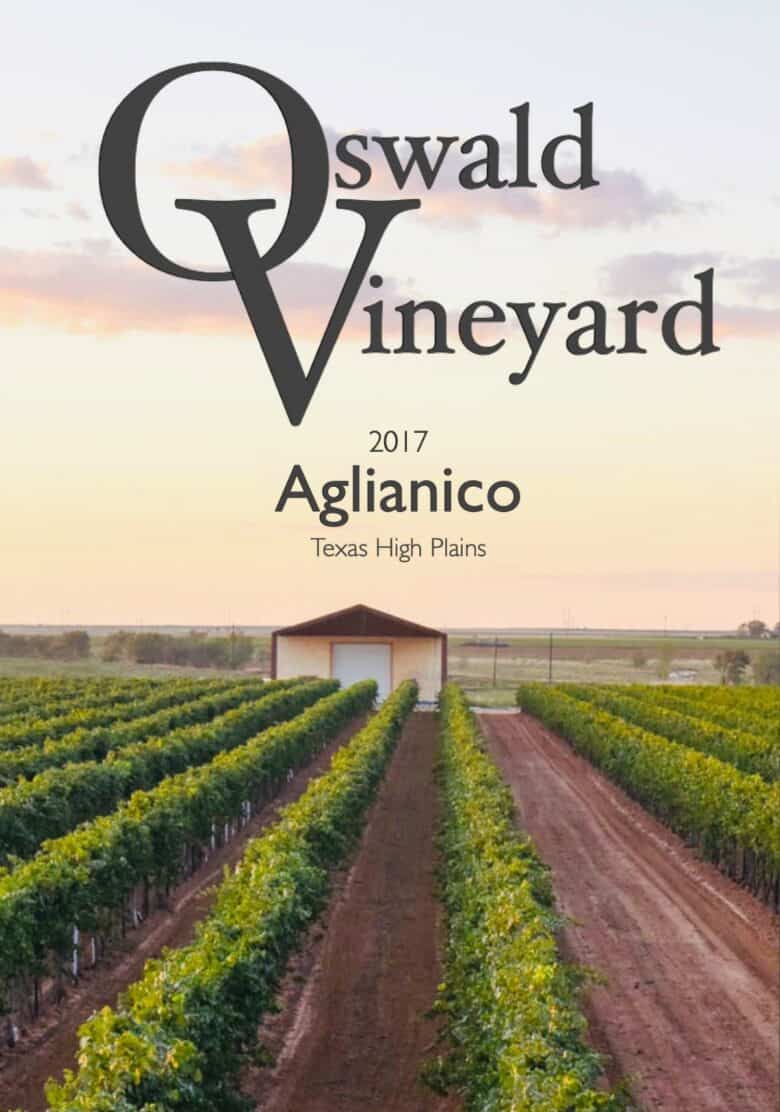 About Aglianico 2017
We aged this Aglianico for two years in oak barrels. We let the wine sit in barrels to let the flavors meld together and smooth out. As a result, the oak barrels also give the wine a light oak flavor.
Aglianico is a dry, full bodied red wine with strong tannins. The wine has hints of dark cherry, pepper, tobacco and oak. And it has a very deep red color.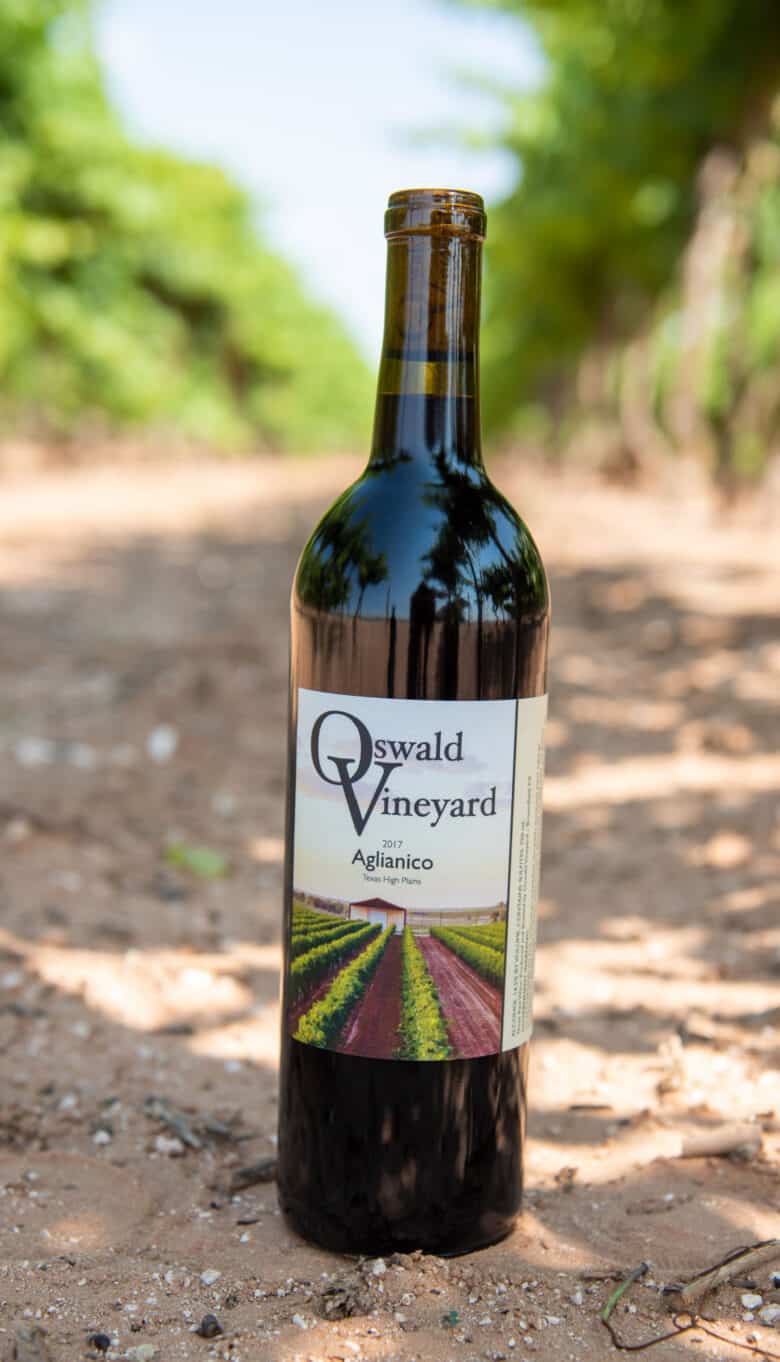 Aglianico pairs well with barbecued meats, Asiago cheese, and roasted mushrooms, to name a few. In addition, it goes great with an appetizer of salami, cheddar cheese and crackers.
$35/bottle, call to order 806-686-4738.
Check out the links below for more information about Aglianico.