January 19, 2021 | Corgipoos | OS VINE
Adult Corgipoos
A lot of people have asked me about what Corgipoos look like when they grow up! So, here are some pictures of adult corgipoos from our past litters. Be sure to check out the Corgipoos page for more information.
Lily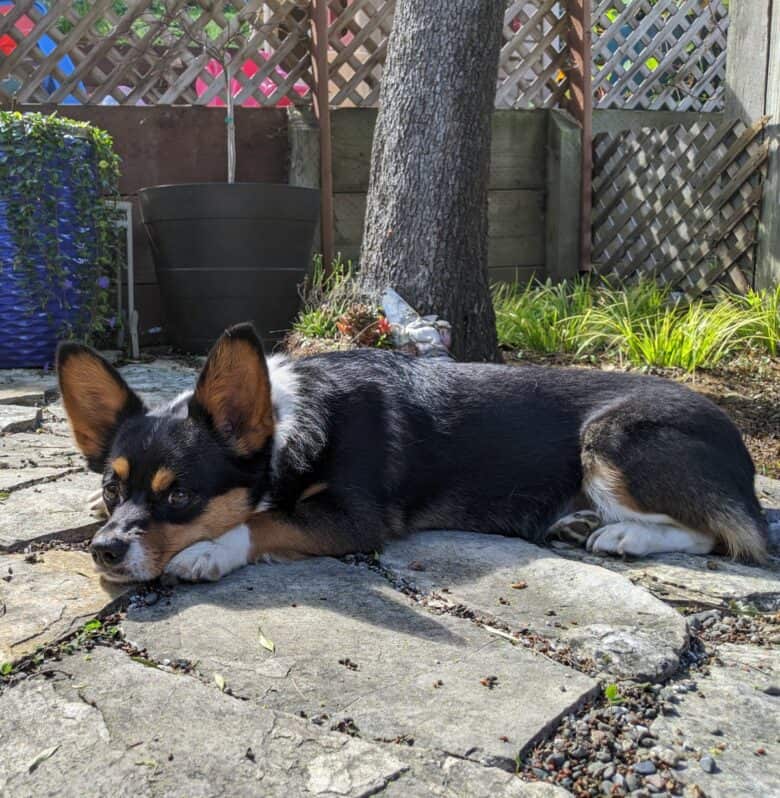 Here is what Lily's family said, "Lily is a super smart doggo, gets along famously with our kids and other pets, and gets compliments wherever she goes." I think that speaks volumes for corgipoos!
Let's Start with the Momma Dogs.
Jingles is a red and white corgi who loves to run, play fetch and be with her people. She just had her first litter of puppies this summer - August 22, 2020. What a great mother, she is - very attentive and protective of her little ones.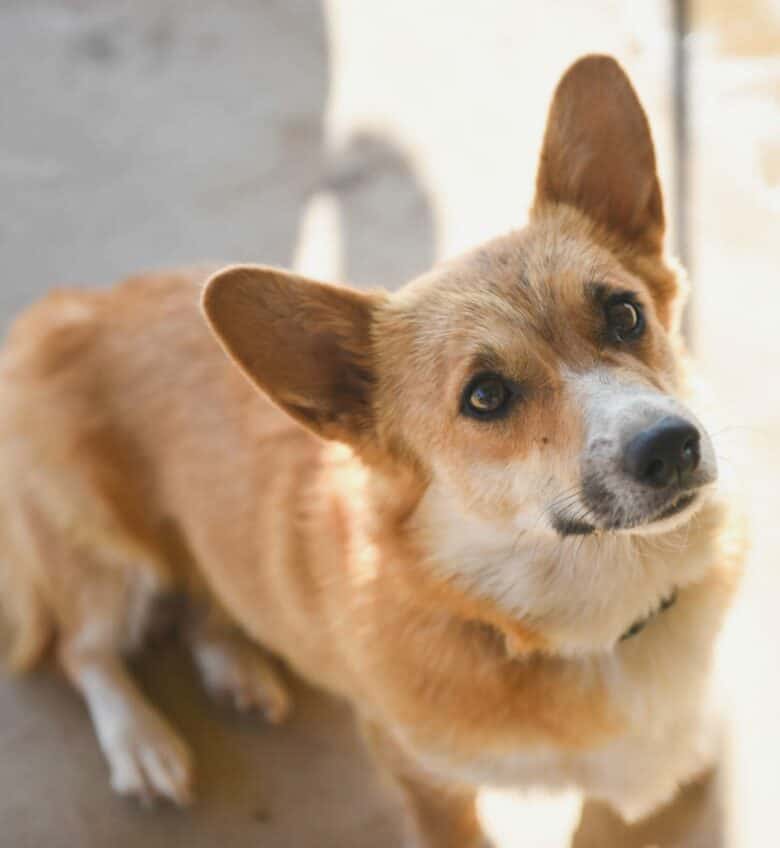 Jingles had two colorations of corgipoos, tri colored and red/sable and white. They were super cute puppies and very fun loving!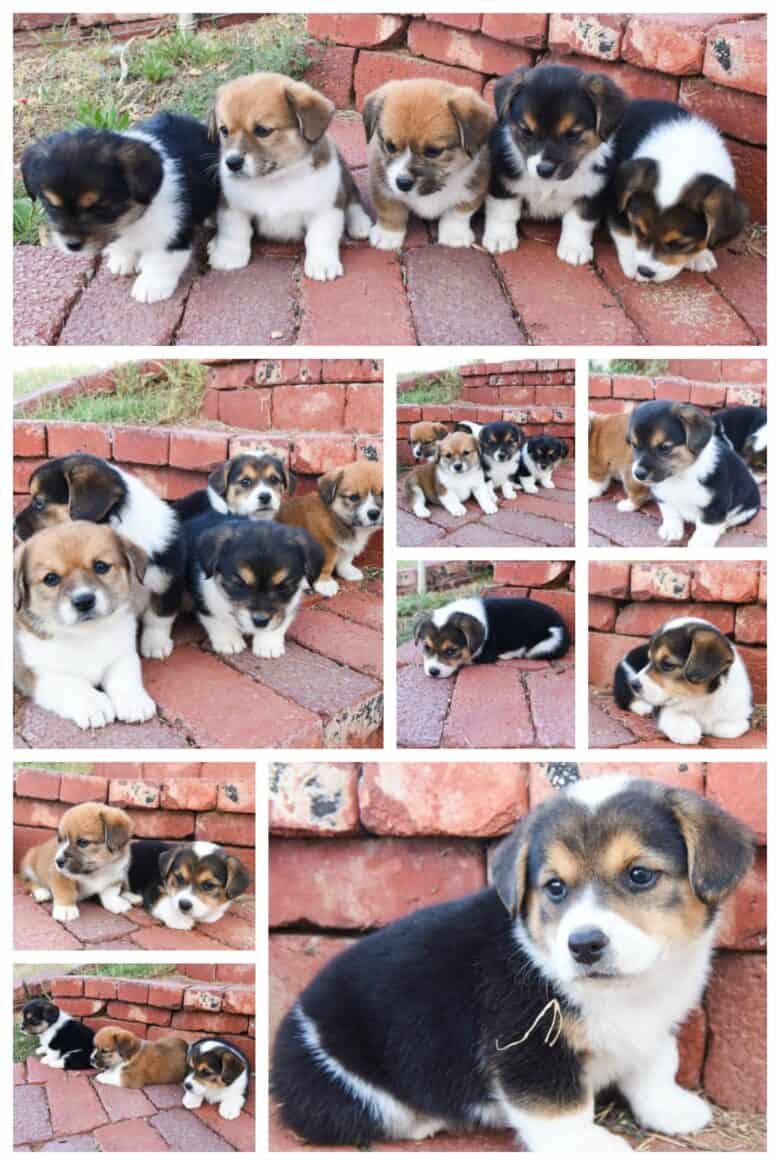 As you can see, Jingles' puppies look very similar to corgi puppies with short stocky legs. By the time the puppies went to their new homes, their ears were standing up in true corgi fashion.
Bangles was our tri colored corgi. She was always smiling, just like corgis do and also loved to play fetch. She was a great mother and was super attentive to her puppies.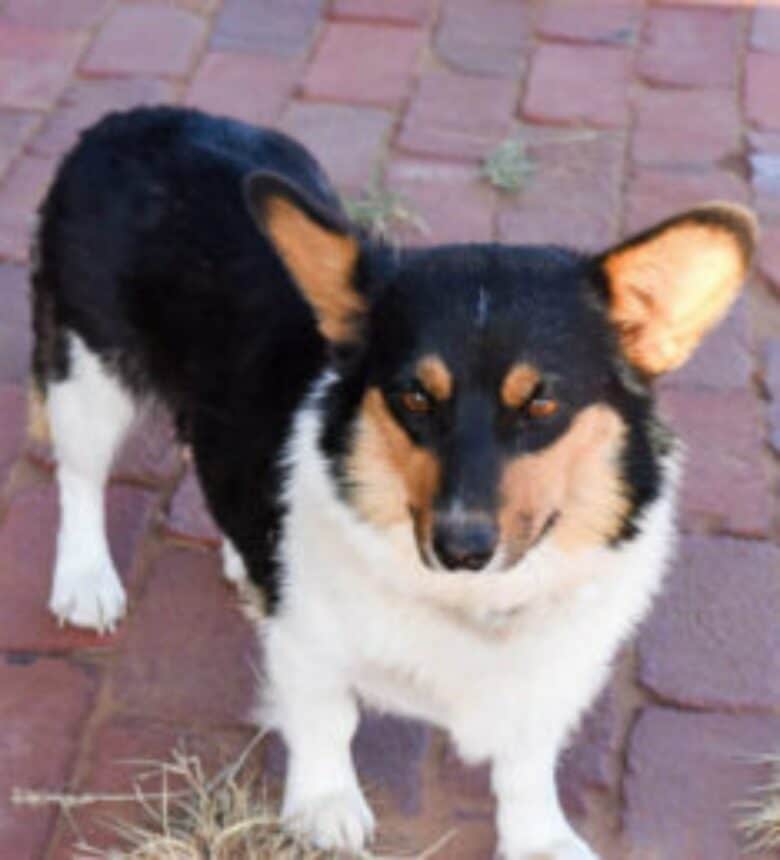 Bangles' puppies had two different colorations, tri colored and then mostly white with black/brown spots. Both coloration of puppies' ears would stand up in 6 weeks.
Now for the "Puppies"
Bangles' puppies (since none of Jingles' are full grown yet) have all turned into super cute corgipoo dogs!
Marley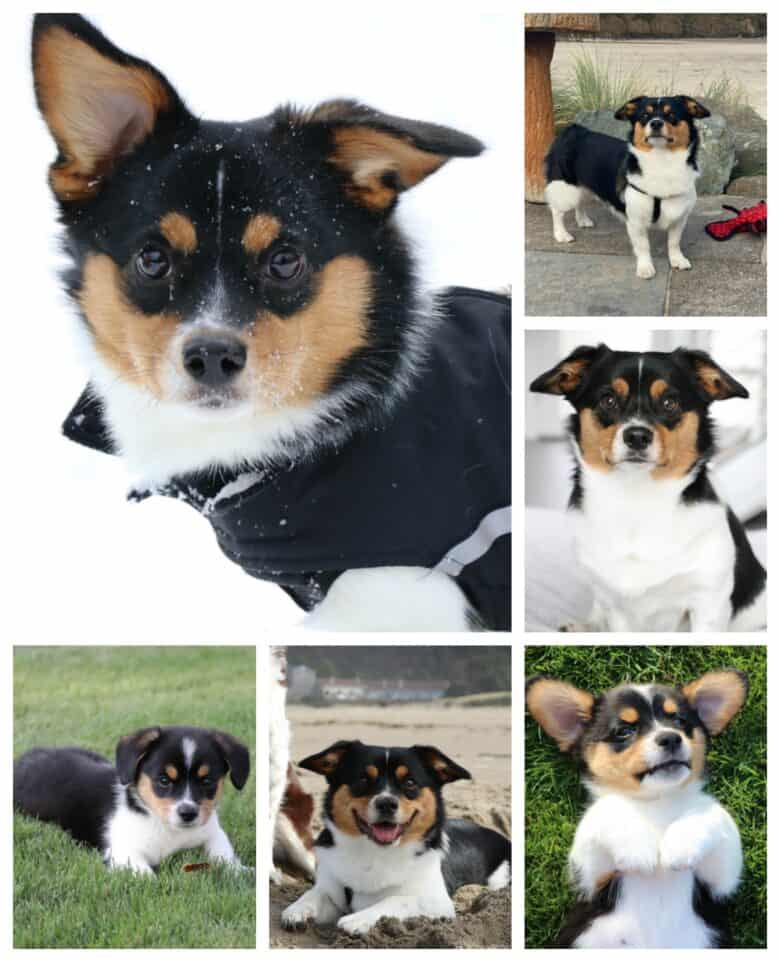 Marley is an adorable tri colored corgipoo. "We love him and he has been a wonderful addition to our family."
- Marley's family
The corgipoos may or may not shed but if they do, it is nothing like a full corgi. None of the people that have a corgipoo from Bangles have had to groom them but a few have trimmed some wispy hairs around the face. So the only "maintenance" is baths!
Bonzo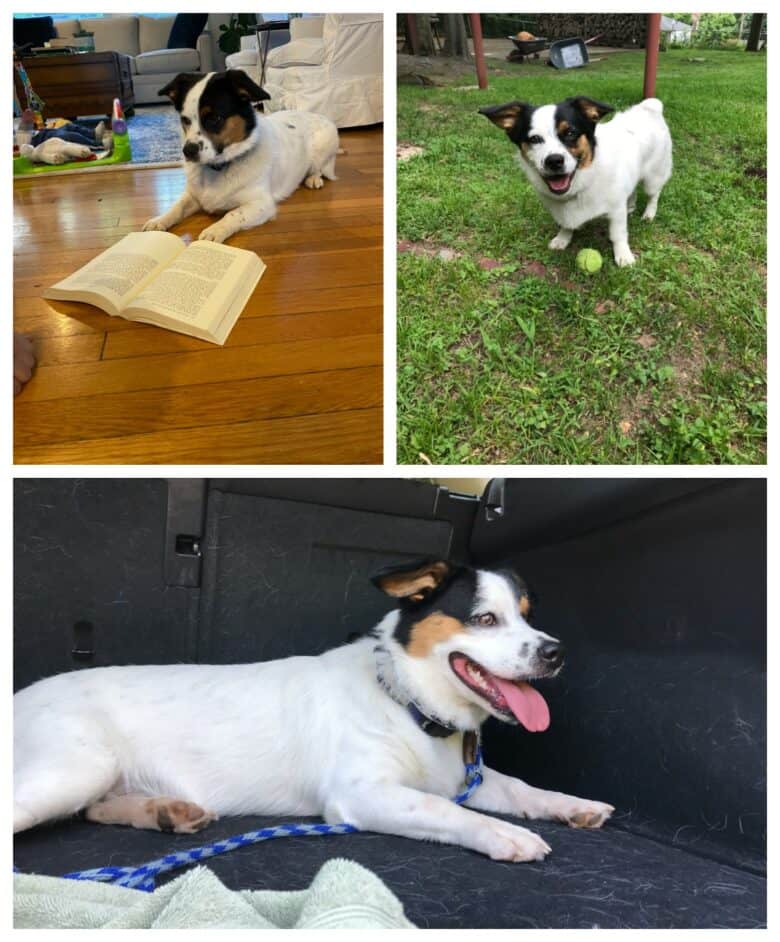 "Our dog "Bonzo" has grown to be a great addition to our little family. He has a wonderful personality and is a super sweet dog who loves people and other dogs."
- Bonzo's family
Bonzo is living the good life!
Bernadette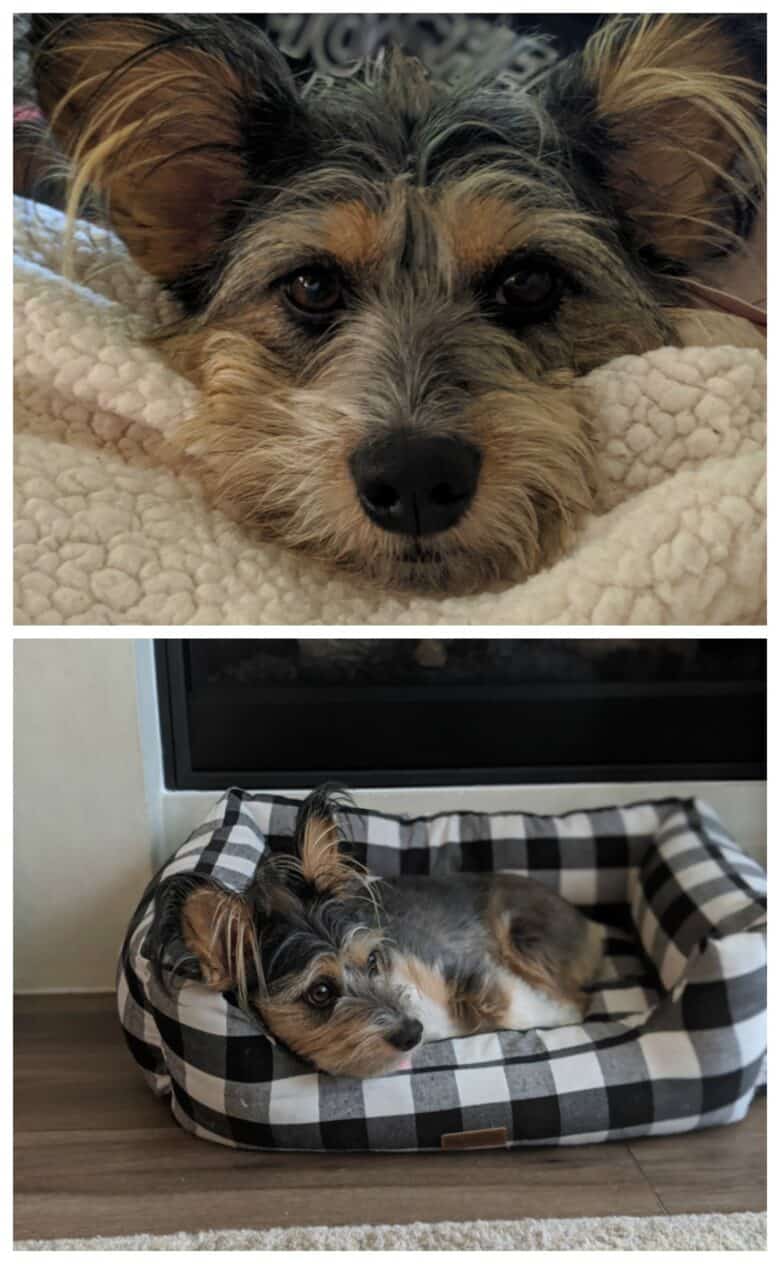 Bernadette's family said it so well: "She has been amazing and we love her." I love hearing how happy people are with their puppies from us!
Chase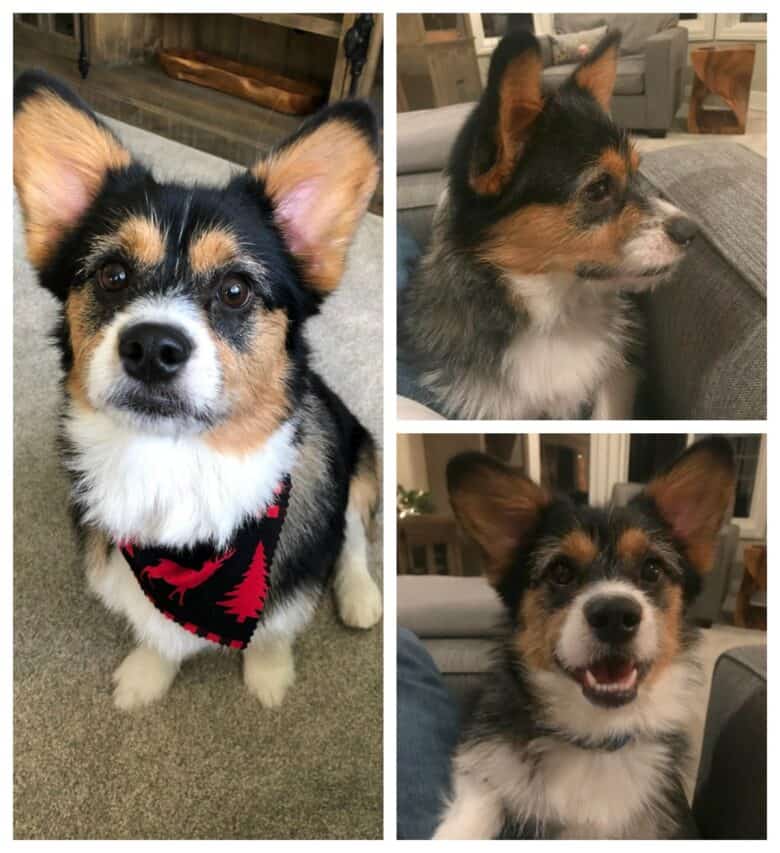 "Chase is a very smart dog, he has his own toys and knows what he can chew on and what he can't.
- Chase's family
Angie, Bandit & Archie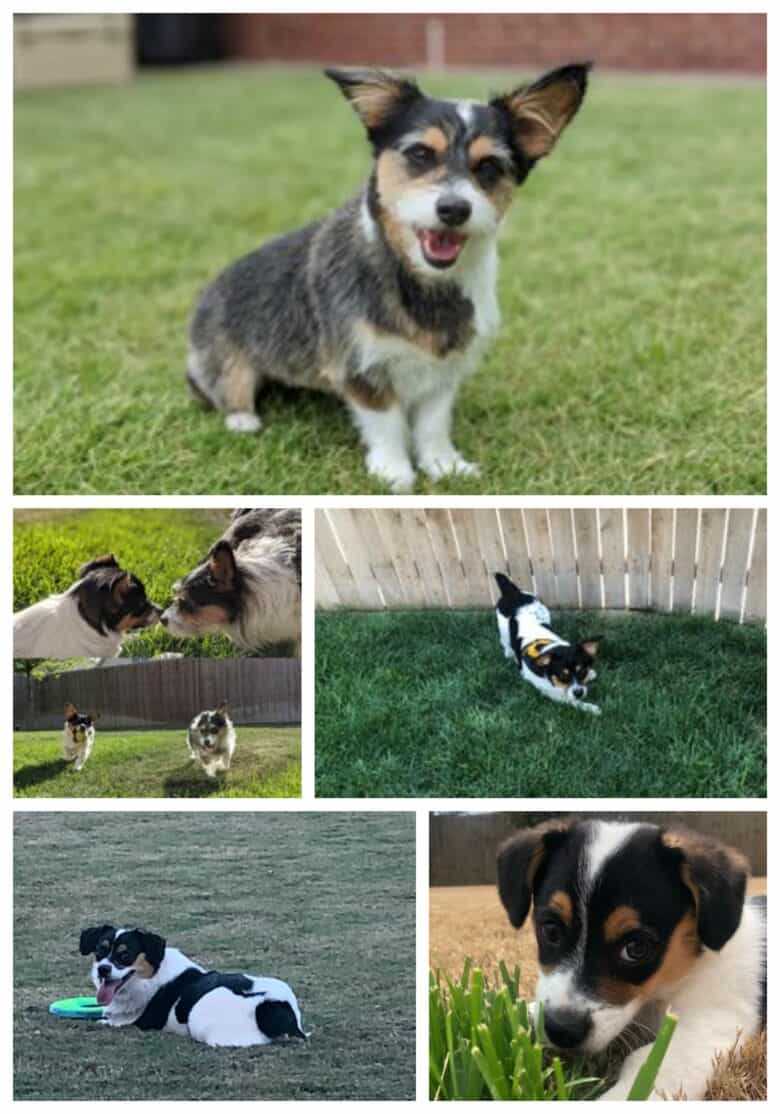 Angie, Bandit and Archie are more cute corgipoos!
In the collage above, Angie is the dog in the top picture. Then in the second line is Bandit and Angie playing together and Bandit playing by a fence. On the last line is Archie when he is grown and also when he was a pup.
They have all grown into cute adult corgipoos.
Rocky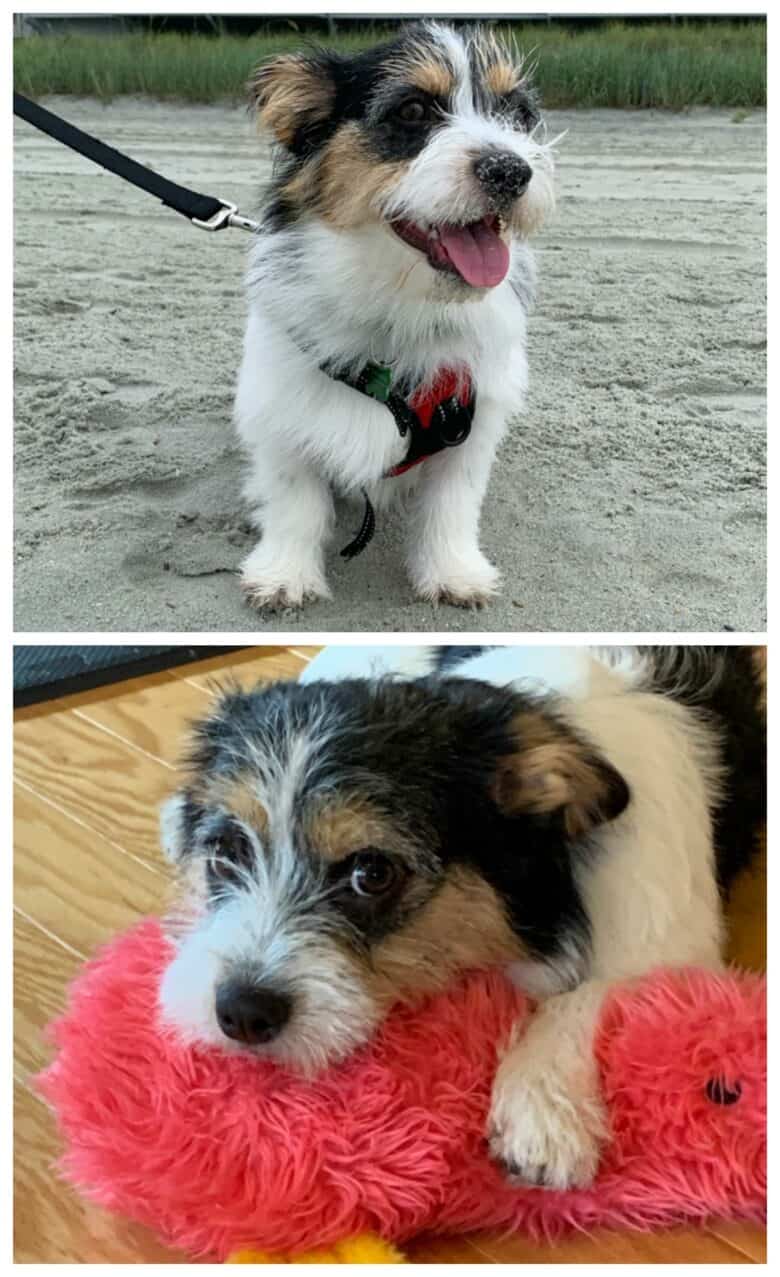 Rocky loves being inside and outside! He is such a playful doggie!
Rebel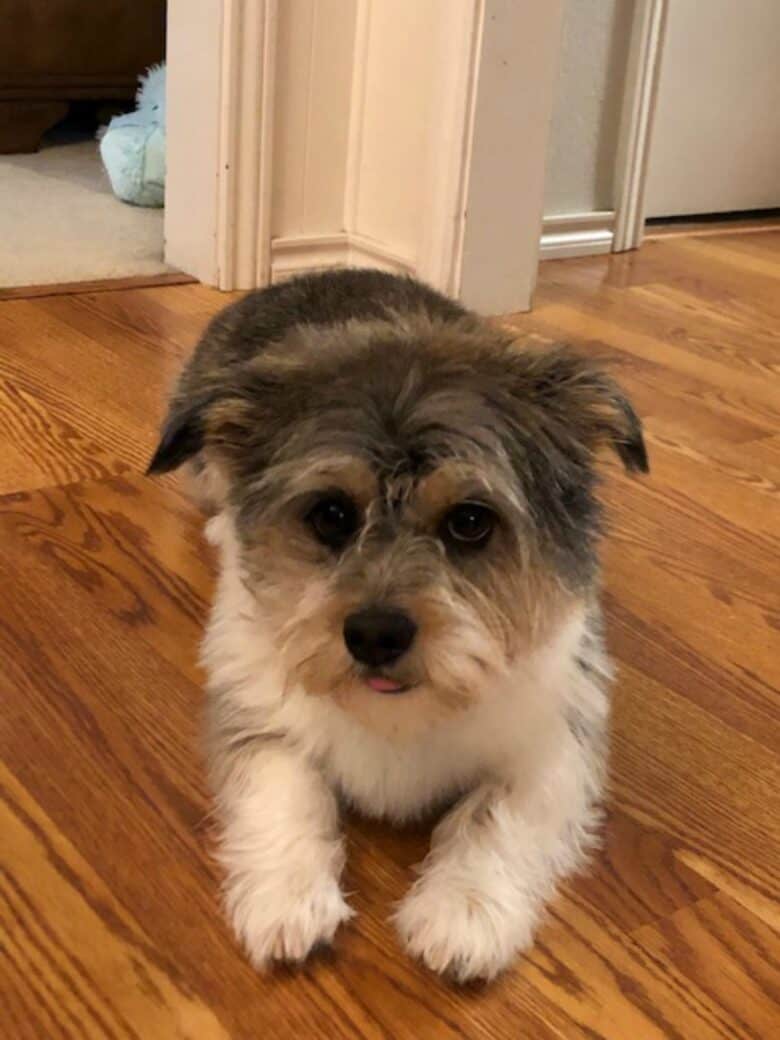 "Rebel is doing great and is an excellent dog mom to our toddler."
- Rebel's family
Rebel is a three year old corgipoo.
Bomi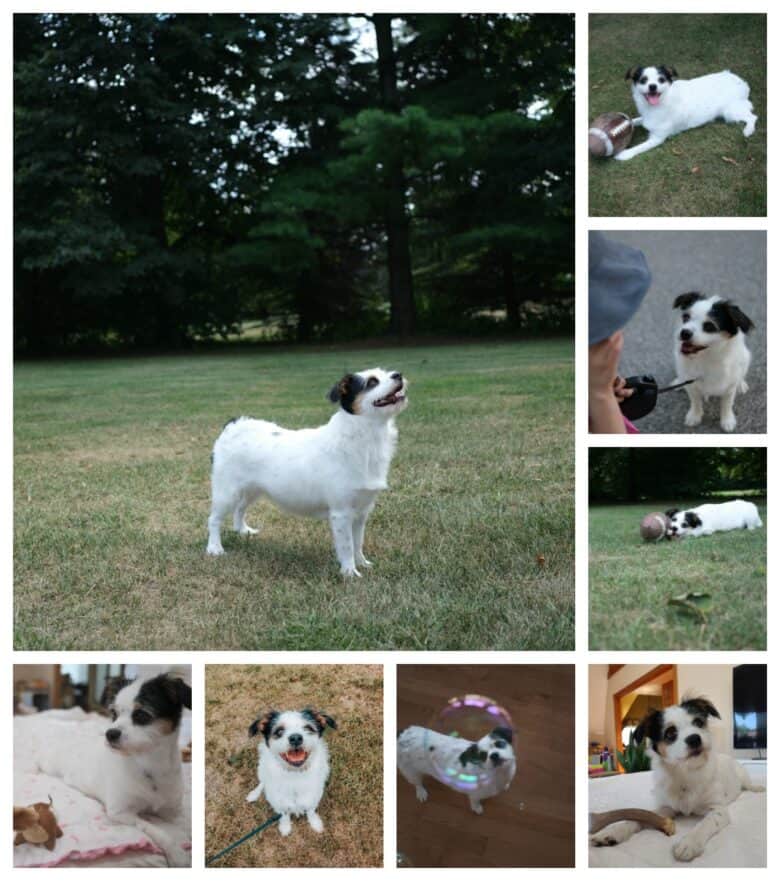 Bomi is a cute white and black/brown corgipoo. As you can see, he is very playful!
I think the white ones tend to resemble Bernie, I'm sure he would be proud!
So now you have some pictures of adult corgipoos and their family's thoughts about them!
For more corgipoo posts, check out the links below!